Jono Harry is the owner and founder of Intense Sound & Vision. Founded in 2005, the Hawke's Bay business uses its extensive sound, lighting, stage and video equipment to provide a complete audio-visual experience for all types of corporate events and client functions, including presentations and awards ceremonies.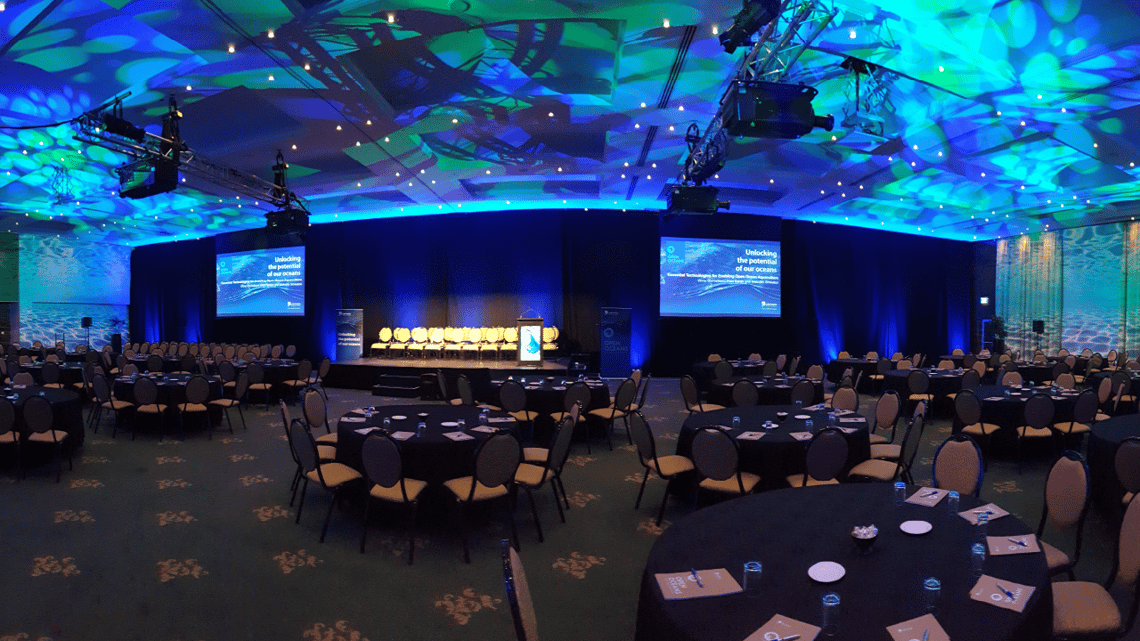 Location: Hawke's Bay
Business Type: Corporate Events Audio-Visual Services
Founded: 2005
Number of Employees: 3 Full-Time and 7 Contractors Nationwide
Current Business Situation: Business continuity for an events-based business during lockdown
The Icehouse Business Coach: Michaela Vodanovich

'Jono is fantastic to coach, he is committed to implementing the plans we develop and knows when he needs to ask for support.  Jono is always positive and reflective and great to work with.' Michaela Vodanovich, Icehouse coach and East Coast Regional Manager


Tell us about yourself and why you decided to become an entrepreneur?

I was pulling apart stereos and rebuilding them from a very young age! That grew to working on the sound production at my local church and it just went from there. I did my learning on the road, including two years in Australia following a band where I was on-road manager, bus driver and sound guy.


Why did you choose your type of business?

The whole concept behind Intense comes from the fact that I love the technical aspect of sound and production work, so what started as a passion is now my business. I'd always had visions of owning businesses with a special focus on 'people'. There are a lot of people out there with good ideas and concepts, and I want to help them succeed by investing in their interests.


How were things going before COVID-19?

The last financial year was incredible. We finished with 30% up on 2019 turnover and 100% up on 2018, while sitting at 25% profitability. Needless to say, we were extremely excited about the prospects for the 2021 financial year. We had low overheads and debt levels, which I put down to Icehouse training and learning because five years ago we were in a very different place. Our biggest overhead is our workshop, and we've always been very careful about the equipment we invest in.


How have you and your business been impacted by COVID-19?

We're all about bringing people together, while COVID is all about keeping people apart. The day we went into the first lockdown in March, we lost $330,000 in cancelled business in the space of 24 hours. I was walking around like a zombie, but it wasn't just about losing all that work. The next day everything went quiet, so we went from being extremely busy to tumbleweed.

I estimated we could survive for six months with absolutely no work coming in before having to take on any debt level, which was pretty impressive. After lockdown, we started getting some traction and there was positivity back in the market. Right now though, we're all on high alert again as conferences, awards dinners and so on are getting pushed into 2021.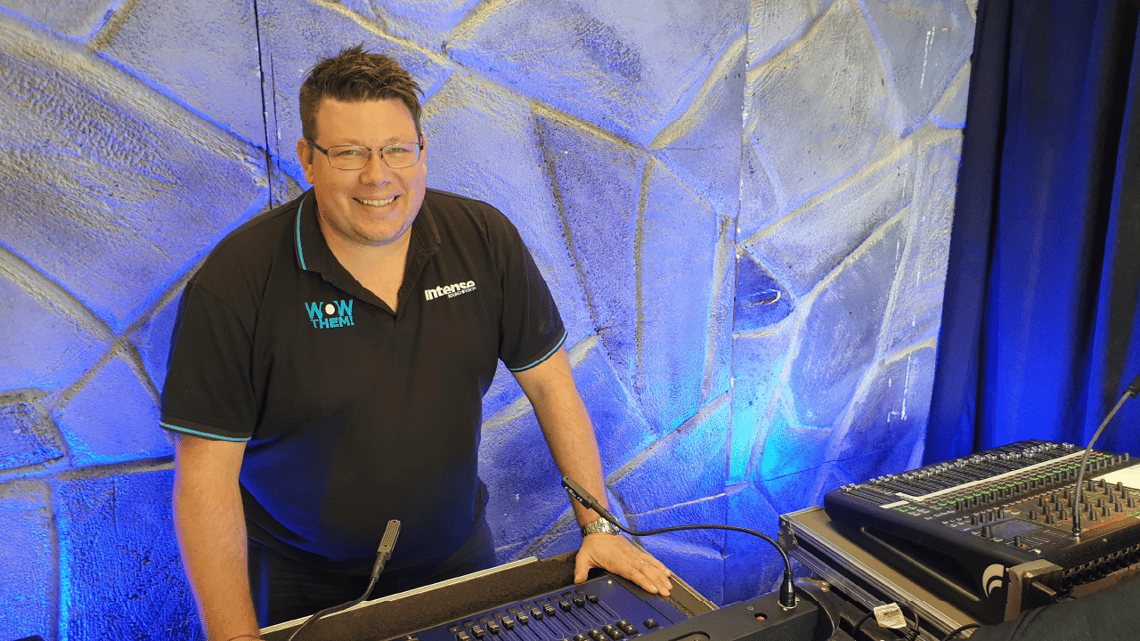 What are currently your biggest challenges?

We're in a position where I've taken on another part-time job, and we're trying to come up with a few little concepts which we can take to market in the summer. We're in survival mode and will do whatever we can to survive.

There have been some positives. We've worked hard on tightening up the backend of the business, and the team have had a rest, because they work so hard and we were incredibly busy last year. We got the wage subsidy which helped, because my staff are number one, and I have to make sure they are ok and still on board.


What kind of support have you received from The Icehouse and are you looking to keep working with them?

I found out about The Icehouse through a friend, who I did some production work for at The Icehouse's end of year party. I helped with that for three or four years, got to know Michaela Vodanovich, and she suggested I consider the Owner Operator Programme (OOP) [which Jono completed in October 2018].

At that time it was just me, and I'd got to a point where I needed to get the company to the next level. I knew that I needed to have the right people around me to grow, and that's something we worked on in the OOP – how to keep profitability up.

I'd done courses before, which were all just about numbers and figures and that just wasn't 'me'. What I loved about the OOP was that it reinforced ideas and made me think outside the box. It was like having my own board, without having a board, and it was tailor-made because Michaela customised the training and support to my industry and my business.


How have things changed since working with The Icehouse?

I also jumped into one-to-one coaching with Michaela. She is always reachable and a great sounding board, helping me and the team work out where we should be positioned in the market and what we should be doing next. She's always got time to talk and help me focus on coming out of the other side.

As she understands what we're trying to achieve, she doesn't just give me a cookie-cutter plan, and she's always coming up with new options for us in all areas of the business. It's almost as if she has shares in the company. She invests so much in us simply because she wants to see me and my staff do well. We all love her!


What advice would you give to other entrepreneurs who are struggling/looking for help?

Think about coaching because it doesn't just address one avenue or one challenge. It's across the board. I feel like we have a whole team behind us with The Icehouse.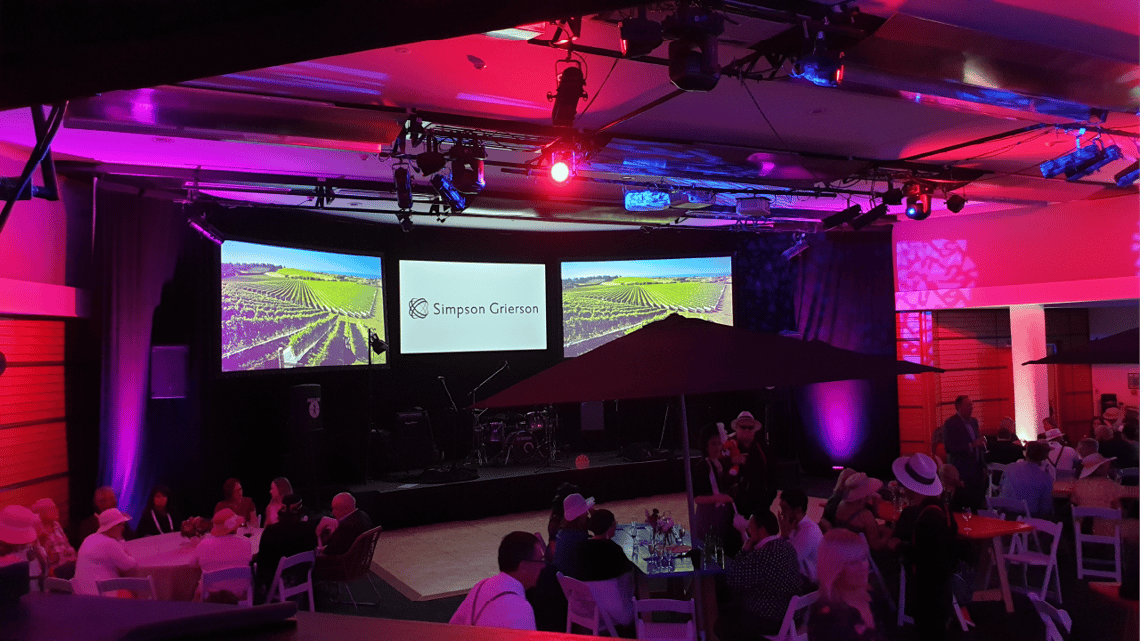 Follow this link for more information about Intense and its extensive range of corporate event products and services.