Five inspiring Icehouse Business Coaching Alumni discuss their key learnings in this Kiwi Business Story coaching special.

Carl Saywell, Managing Director of  MS Civil Construction, Olivia Bollen, Managing Director of  Taken Care Of, Jono Harry, owner and founder of Intense Sound & Vision and Brent and Larissa Park,the husband and wife team behind  Volcanic Hills Winery, explain how Icehouse coaching has helped their businesses.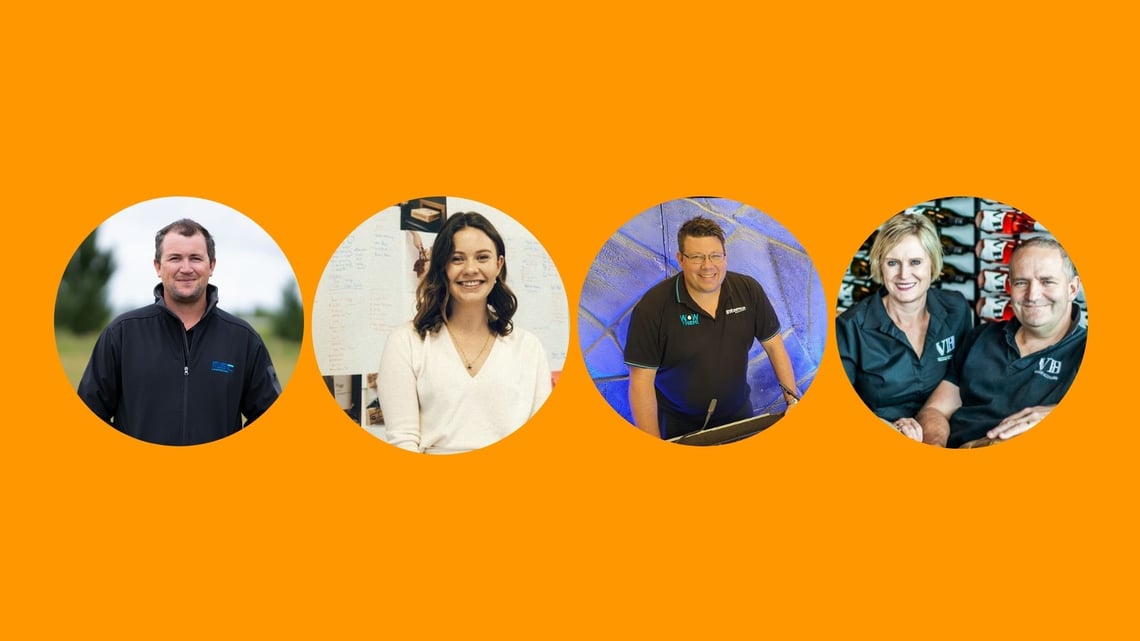 Carl Saywell: I decided that Derek Young was the best fit for me and my current business situation. Within four months, Derek was on board and the business settled into a rhythm.

One day Derek asked me, 'What does success look like to you, bud? How far can you take this?' It was a real eye-opener because it got me questioning whether I was thinking too small. That one comment changed everything.

He mentioned how the  Owner Manager Programme  (OMP) would be beneficial, and I am so glad I did it. I finished my OMP just before lockdown, and also completed the two-day  Building Sales Structure & Skills  workshop in mid-2020 – which was coincidentally facilitated by Derek. So it's safe to say I'm a bit of an Icehouse advocate.

Some other training courses will try to teach you how to make money. What I've taken out of the Icehouse training is that 'you know how to make money – you were doing that before engaging'.

Derek's now on my advisory board and very involved in my business. I can also work one-on-one with Derek for a day or so each month, and he's incredible. He knows what buttons need to be pressed, is really invested in my success and has great intuition. He's been amazing.

The key areas I learned about were around communication and leadership. I've been able to call on so many of those skills as we've gone through this present situation, where it's been imperative to reassure the team and just be upfront and honest and transparent – to deliver a little bit of certainty in these uncertain times.

The Icehouse also gives you a network you never had before, and helps prepare you for the next stage in business – the real growth. You pull levers faster because you gain confidence and you have a wider network to flesh out ideas, for example – it's holistic business learning!

I found that The Icehouse helps you understand that you're directly responsible for your own success. But they are there to give you as much help as you need along the way, and are so amazingly connected to so many cool and talented people that can help and assist you.

I found as soon as you make yourself accountable for your own success, and then leverage the people that The Icehouse are connected to, as well as the training they offer, everything starts to shift – that's when you start making progress not just motion.

Olivia Bollen: I talked to the RBP on the phone for about half an hour – telling them about all of our problems and they were amazing – so kind and empathetic. They said they'd give me some funding (approximately $3000 in October 2020) and asked; 'Is there anyone I had in mind?'.

We both thought of The Icehouse and after reading Carollyn's (Chaplin) profile, I didn't need to read any further! I initially had ten hours of  coaching with Carollyn  and what she does is keep me accountable. When we first met I felt like a bit of a child – running amok and just reacting to whatever was on offer without really planning anything.

But thanks to Carollyn I'm now a business owner. She helped us find a solid brand, image and message, and solidify something that we knew we had, but really with no idea how to make it tangible or something that could be sold.

We put together a business plan for the year ahead and rather than just shooting for every customer we possibly could, we focused on the ones who truly align with our brand, clients who understand what we do and why, and ones whose values we are aligned with.

As soon as I had my first meeting with her, you could just tell she completely 'got' us and totally understood what we were trying to achieve. Without her I don't think we would have handled COVID and turned it into as much of an opportunity as we have.

She even helps with morale because she's so positive and bubbly – and I just don't know what Taken Care Of would look like today if we hadn't gone through the coaching process.

I'll definitely carry on working with Carollyn and as we grow over the next five years, I'd love to do some Icehouse programmes. I'm so appreciative for everything she does for us and she inspires me to achieve what she asks of me because I want to repay that faith and support. Looking back over the past year, between her and The Icehouse, I feel like we've been cradled by a really incredible group of people.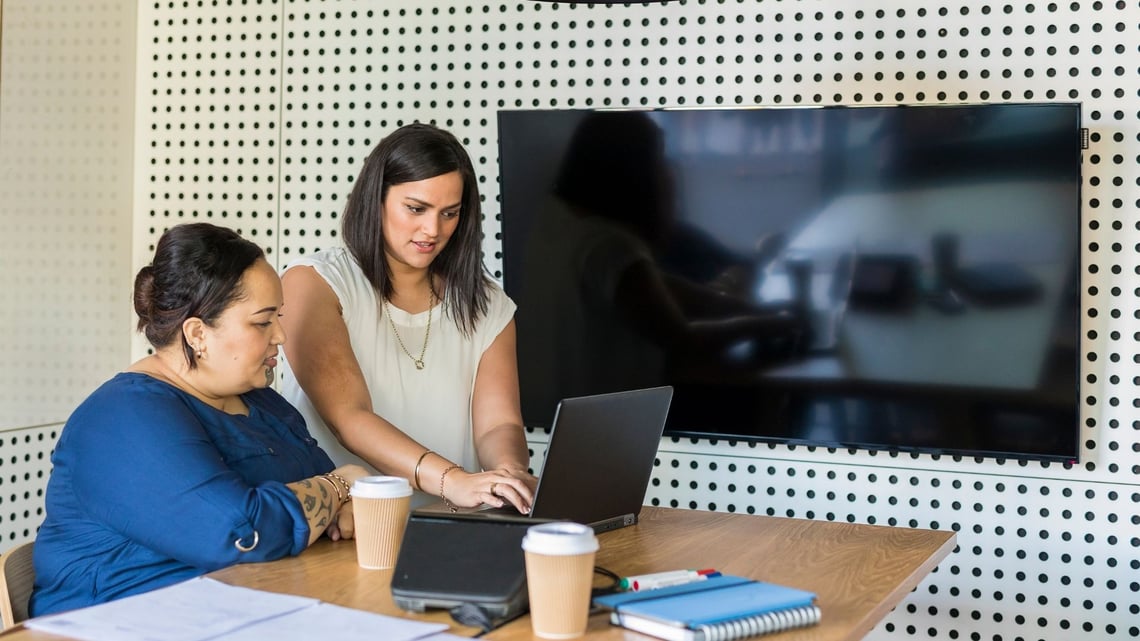 Jono Harry: I found out about The Icehouse through a friend, who I did some production work for at The Icehouse's end of year party. I helped with that for three or four years, got to know Michaela Vodanovich, and she suggested I consider the  Owner Operator Programme (October 2018).

Then I jumped into one-to-one coaching with Michaela. She is always reachable and a great sounding board, helping me and the team work out where we should be positioned in the market and what we should be doing next. She's always got time to talk and help me focus on coming out of the other side.

As she understands what we're trying to achieve, she doesn't just give me a cookie-cutter plan, and she's always coming up with new options for us in all areas of the business. It's almost as if she has shares in the company. She invests so much in us simply because she wants to see me and my staff do well. We all love her!

Think about coaching because it doesn't just address one avenue or one challenge. It's across the board. I feel like we have a whole team behind us with The Icehouse.

Brent Park: I was a little sceptical because we had had mixed results with previous coaches. As a family-owned business, it's important to be careful and finding a coach who understood both the wine industry and tourism was imperative for us. We asked Jamie Brock a few complicated questions early on (August 2020), and he came up with what seemed the right answers. He told us to trust the system and trust in what we do, which was a success pre-COVID, and that really resonated, along with ways to enhanced our business going forward, which we are working on now.

Larissa Park: We're working with Jamie at a high level each month on an ongoing basis. He's helping us focus on a path which will accomplish short-term success and long-term goals, as well as coming up with some low-cost ideas around marketing and sales which has really helped our online presence.

Brent Park: Engage a business coach. When you're deep inside your business you can become complacent. Finding somebody who identifies with who you are, and understands your challenges can help drive you forward.

Follow the link for more information on The Icehouse's coaching and advisory services.

Click on the link for more Kiwi Business Stories.