Dave Nankivell is the Director and founder of Custom Electrical, the commercial electricians specialists. Dave established the Auckland-based business in 2012 with a vision of creating a quality-focused and reliable service built around the development of strong business partnerships.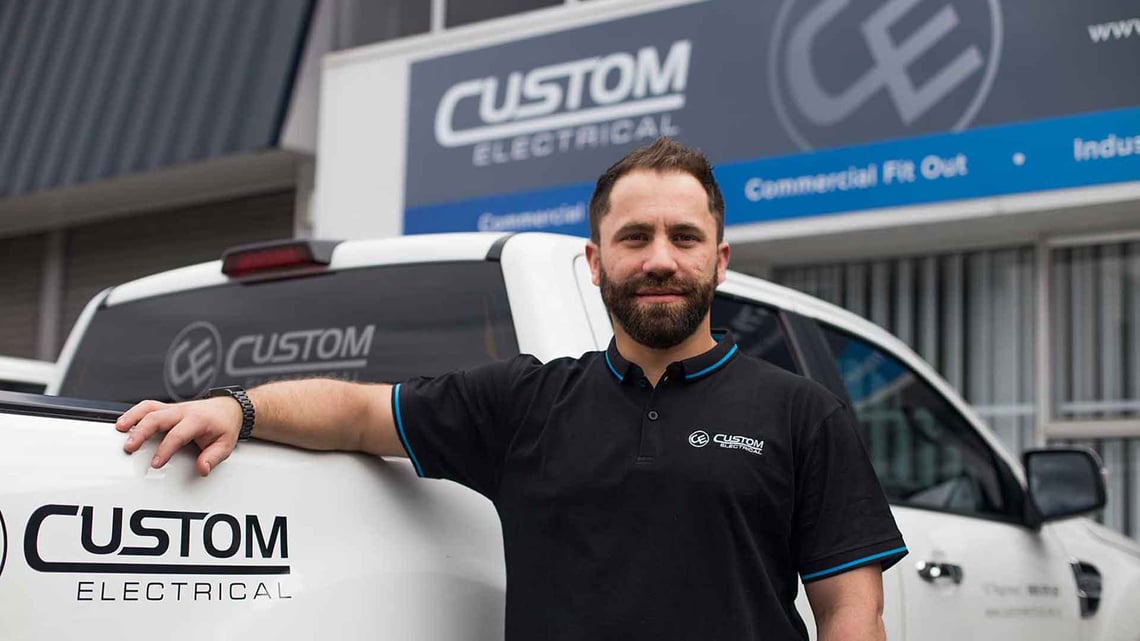 Location: Otahuhu, Auckland
Business Type: Commercial and Industrial Electricians
Founded: 2012
Number of Employees: 21
Current Business Situation: Preparing for the next stage of long-term growth through OMP implantation and coaching
The Icehouse Business Coach: Derek Young

'Custom Electrical is a great all-round place to work. There is plenty of opportunities and assistance to further develop ourselves. The boss is a legend too!' Curtis Lee, Electrician


Tell us about yourself and why you decided to become an entrepreneur?

It was mostly about wanting to be my own boss, being able to make my own decisions and practically, I knew that if I became an owner, I could potentially make more money for myself.
The first three years were a bit of a slog – taking on any electrical work I could get, mostly residential projects. Then in 2015, I got my first retail interior fit-out for Boardertown through a friend. I really enjoyed it, and from there I started specialising in commercial fit-outs around Auckland.
The business has completed around 300-400 Retail, Hospo and office fit-outs since, and now all our work is concentrated on small to medium fit-outs and larger commercial projects. Turnover in 2019 was $3 million, and Custom Electrical has 21 employees – five in the office and the rest out in the field.

Why did you choose your type of business?

I'm an electrician by trade. I trained through ETCO (The Electrical Training Company) in Auckland. After initially starting Custom Electrical with a business partner this partnership did not quite go to plan so I decided to go overseas in 2010, working as an electrician in France and the UK, and teaching the electrical trade in India, which was amazing.

How have you and your business been impacted by COVID-19?

The year usually consists of busy periods and slightly quieter times, but six months before COVID-19 hit, we were doing really well. The fit-outs were really pumping along and then we all had to slam on the handbrake.
Quite a few projects were cancelled or postponed and, as many have been pushed into 2021 with no set restart dates, planning is difficult. I stressed a little bit with the pressure of having to find all the answers for the team. Understandably, they were worried about the future and needed answers, but no one had any answers.
So I did my best to communicate to the team through lockdown as much as possible. That was the number one thing, because there was so much uncertainty around at the time but that constant communication really helped.
July and August picked up for us and we were a lot busier than we thought we would be, but we were still 30% down on the same time last year. Luckily we're in a great position in that we didn't have to let anyone go. We've still got the whole team in place and in September I hired another two additional staff which is encouraging.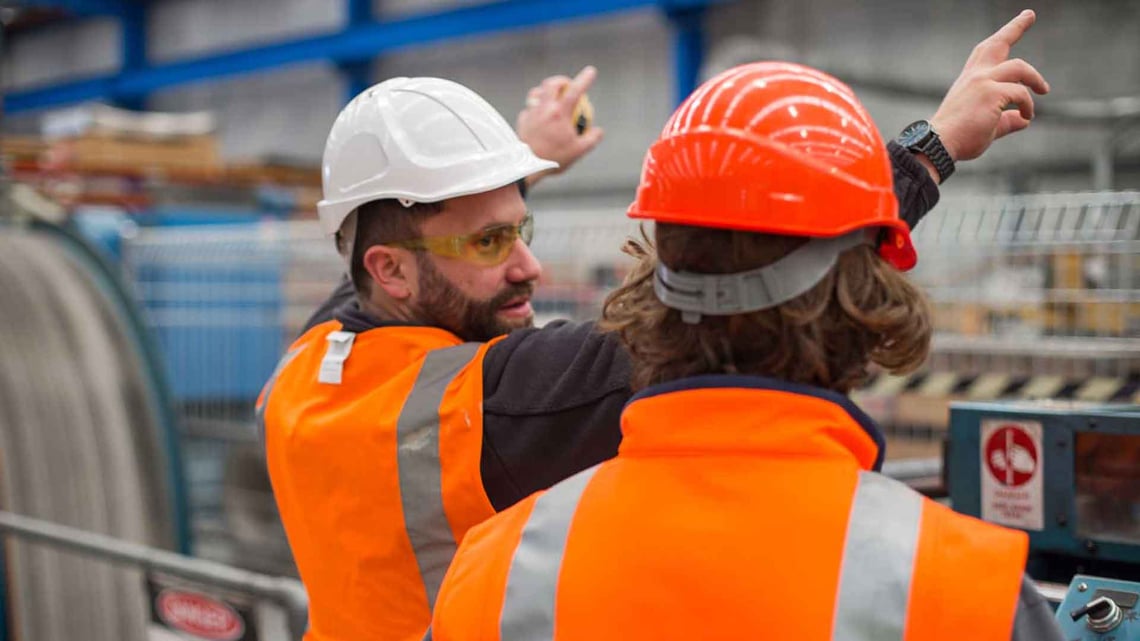 What kind of support have you received from The Icehouse and are you looking to keep working with them?

I was doing some project work for a client in 2019 and they happened to mention that they'd just done the Owner Manager Programme – he suggested I do it.
I contacted The Icehouse and was referred for funding through RBP and ATEED, which was successful. Up until OMP, I'd built the business with no support and just did the best I could. This can work up to a point, so participating in OMP48 was a revelation.
It taught me a lot about every single part of the business. For me, it was more like a business degree, and since finishing the programme in March I've been able to refer back to everything and dig into what I'd learned.
Block five of OMP48 finished a week before the Level 4 lockdown. It was a crazy experience – developing a five-year business plan and having to rethink certain aspects because nobody could have seen what was coming. I view my OMP as perfect timing – suddenly I had all this new knowledge which I was able to implement over that lockdown period.

How have things changed since working with The Icehouse?

I believe I'm a good boss! Yet OMP showed me that there were areas of the business that needed my attention – perhaps without realising it in the first instance, such as helping management to get the people and culture of the business right, and developing my financial knowledge to understand better how the numbers can affect the business as a whole.
I also attended a short financial course with Frank Accounting who have office space at The Icehouse Co-Working Space in Parnell, Auckland, and through that experience I got to meet Derek Young.
I wasn't actively looking for a coach or advisor at the time, but after chatting to Derek and asking a lot of questions, we concluded that I had too many questions, so I started working with Derek!
He's been advising me since February 2020. He provides all-round support across every aspect of the business and is incredibly intuitive, while also having a great understanding of our industry. He's made a huge difference – helping me to become more understanding of what's important for the long-term growth of the business.
The market is highly competitive at the moment – businesses are reducing their prices and I can't believe anyone is making any money on certain jobs. This is another area where The Icehouse has helped me because I'm confident that when I price a project, I know exactly what and where my figures are, and I'm not under-pricing my services and losing money on jobs.
The next stage will involve me working with Derek on a business continuity plan which I can roll out over the next five to ten years.

What advice would you give to other entrepreneurs who are struggling/looking for help?

As for my OMP experience, I would urge everyone to do it because it's been life-changing. This year has and continues to throw a lot of curveballs and I would be struggling a lot more without the support of not only The Icehouse but also the great Alumni of OMP48. Before carrying out OMP48, Custom Electrical was run by an electrician, I can confidentially say it is now run by a businessman.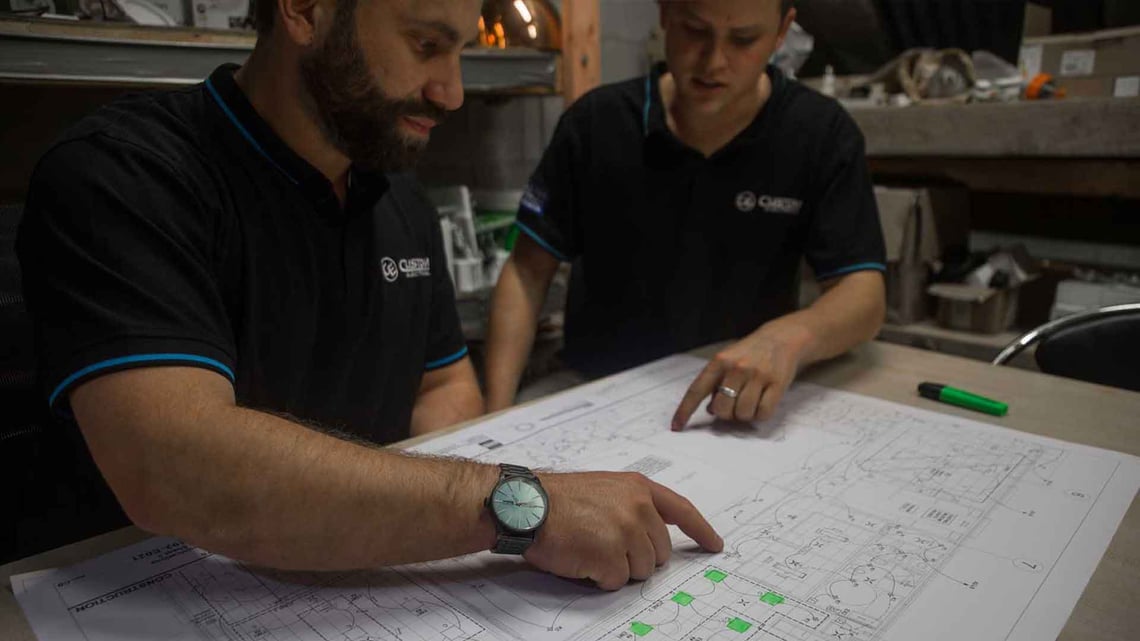 Follow this link for more information about Custom Electrical and its extensive range of services and highly-skilled project work.