Kelly Thomsen and Diana (Di) Ketel are the co-owners, founders and directors of Bookkeepers NZ. Based in Hawke's Bay and founded in 2018, the business provides bookkeeping and budget setting, stock reconciliation and financial performance tracking services for businesses nationwide.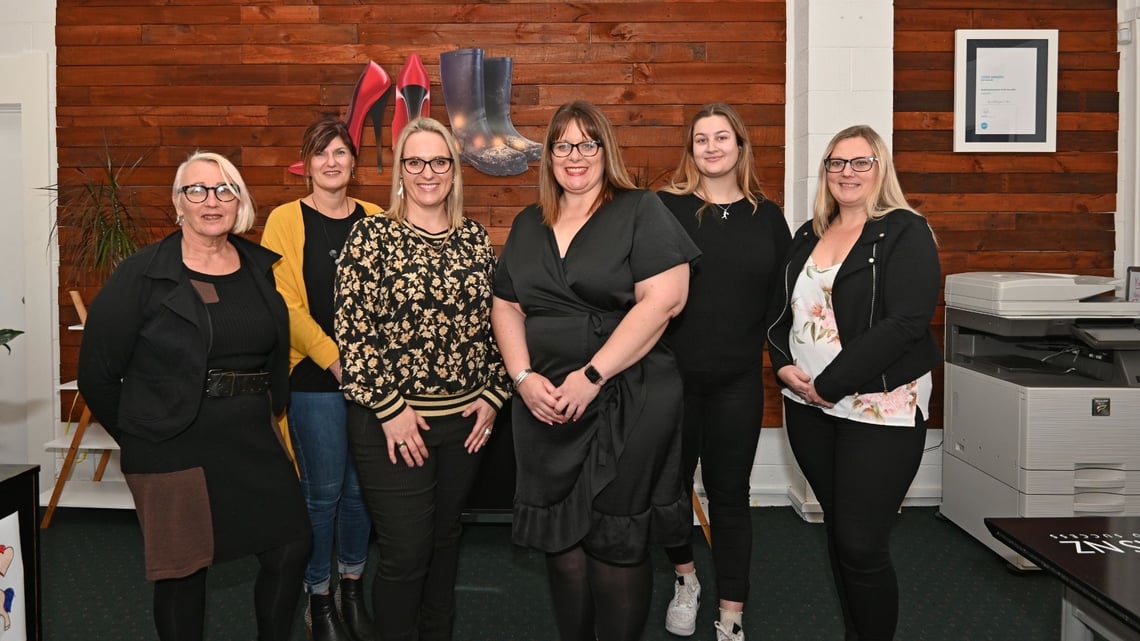 Location: Hawke's Bay
Business Type:  Finance and Accounting
Founded:  2018
Number of Employees:  6/7
Current Business Situation: Accelerated growth post-Covid-19
The Icehouse Business Coach: Current Owner Operator Programme participants
How did you arrive at Bookkeepers NZ?

DK (centre, right): I was on maternity leave in a previous role but now having three small children, wanted something closer to home. Kelly was advertising and I rang her to set up an appointment. What was supposed to be a three minute conversation lasted an hour and a half! We hit it off straight away.
How did you become the owners of the business?

KT (centre, left): I was in business prior to Bookkeepers NZ and Di was an employee for about two years. After that business ended the opportunity came to set up a business together and that's how Bookkeepers NZ came into being.
What are currently your biggest challenges?

KT: Naturally, Covid has had a huge bearing on us, but more so for our clients. We've had great success from a business perspective. We were able to continue daily operations, and because all of our systems are cloud-based, everyone could work from home – so that was a very seamless transition. The relationship between all our team members really became very strong because we were touching base with everybody on a daily basis. We really care about our clients and many of them have been through some traumatic times and we've felt for them.

DK: Our client base has grown subsequent to COVID. We've increased our team members and our client numbers by 30%, and seen productivity rise. As a result, we've been able to increase the value we offer to our clients, building even better relationships over time.
What kind of support have you received from The Icehouse and are you looking to keep working with them?

DK: We saw an advert for The Icehouse on Facebook and initially made enquiries about the Owner Manager Programme. After speaking to Kate (De Lautour, Regional CGP at The Icehouse) we identified the Owner Operator Programme as the best way forward for us. Not only is it based in Hawke's Bay, but we had a great testimonial from Nicky Ross-Grundy of Grundy Productions, who spoke very highly of the programme.

KT: We had heard of The Icehouse previously when we were named 2019 Xero Bookkeeping Partner of the Year and Andy Hamilton (former Icehouse CEO) was on the judging panel. It gave us a chance to chat to him and get an insight of what The Icehouse is about and opportunities there are out there for us and other businesses in New Zealand. We were able to get RBP funding during the first outbreak of Covid and that has enabled us to do OOP together.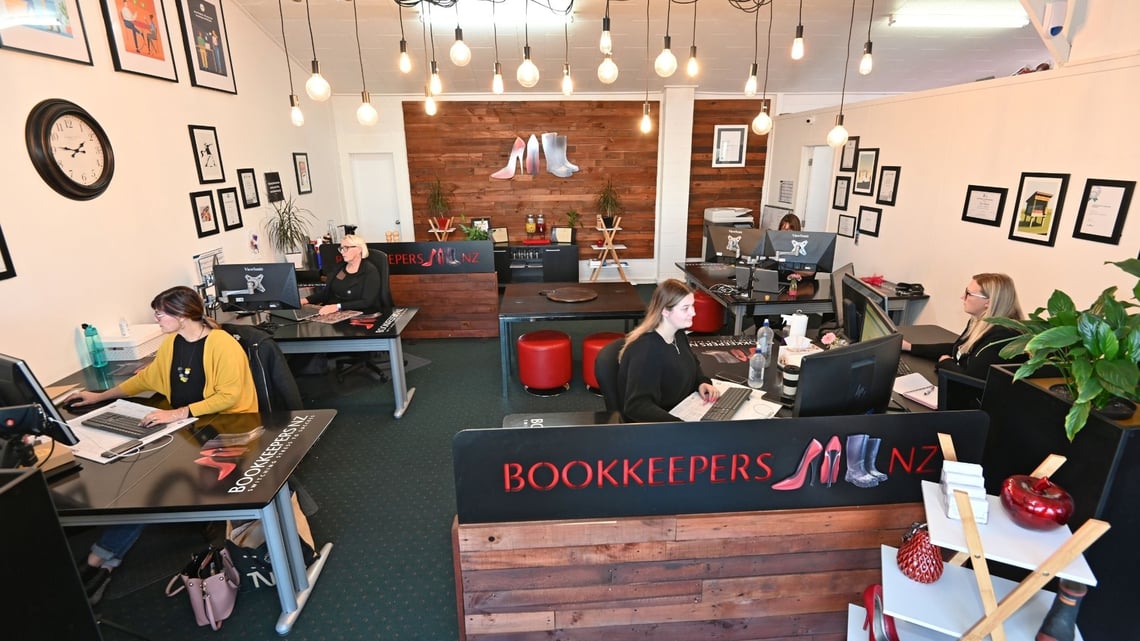 How have things changed since working with The Icehouse?

KT: The workshops have really opened our eyes to the different ways of doing things in our business. We thought that we had a pretty good structure in our business but now, after starting OOP, we are finely tuning this to work as a more productive structure!

We've always had a great team culture and we're learning how to adapt what we do to make it even better, it's been about getting the reassurance that it's okay to put procedures in place and keep people accountable.

Being able to delegate and how that links to being more effective in our roles as managers is something else that we've really gained. We can be owners and managers and separate ourselves to get the freedom to work on the business. It's given us those tools to be able to grow our business, and not be in it as much as we used to be.

DK: OOP has also taken us out of our comfort zone. As accountants and bookkeepers, we like to sit at our desks and get on with our work. Getting out there and talking to people is one thing, but then talking to people and being effective is something else entirely.

We're with our clients on such a regular basis that many of them feel like family. OOP has been invaluable in teaching us to have more meaningful, robust conversations about where their businesses are at, where they're heading and working through problems. We've gained a lot of tools to be able to face those things and work more effectively with our clients.

There have also been a lot of introductions for new work, which has been extremely useful. We're already working with other businesses that are on the programme and we haven't had to sell ourselves in any way because they can see that our value is already there.

KT: Michaela (Vodanovich, facilitator) has a wealth of knowledge. She helps us keep perspective, and keeps us very real in our business. The first thing she said to us was, 'You're doing a fantastic job, but you need to pay yourselves properly.' She's helped us understand our value and our knowledge from the outset and how to communicate that effectively.

She's also helped us identify the key questions. Who is our ideal client? How do we work with those ideal clients so we can grow the business? What does success look like? How do we achieve it?, and then putting a plan in place to do that.
What advice would you give to other entrepreneurs who are struggling/looking for help?


DK: Reach out to the RBP in the first instance. The advice we got from them was so useful and pointed us in the right direction to The Icehouse. I'd highly recommend the OOP to anyone. It gives you the opportunity to surround yourself with a team of really knowledgeable and insightful business people in a very safe environment. Then you can take that knowledge to really move forward in your business.

KT: It's a learning environment that gives you that confidence to understand the value of your business – to really focus on what works and what doesn't, and get down to the nitty gritty in a supportive way.


Follow the link for more information about Bookkeepers NZ and its extensive range of bookkeeping services, designed to provide you peace of mind.