Mark Wharekawa is the Engineering Programme Manager at Patton Engineering Ltd. Based in Whakatu, Hastings, the business specialises in structural steel fabrication and erection, as well as mechanical maintenance projects for a variety of medium to large businesses in the Hawke's Bay and nationwide.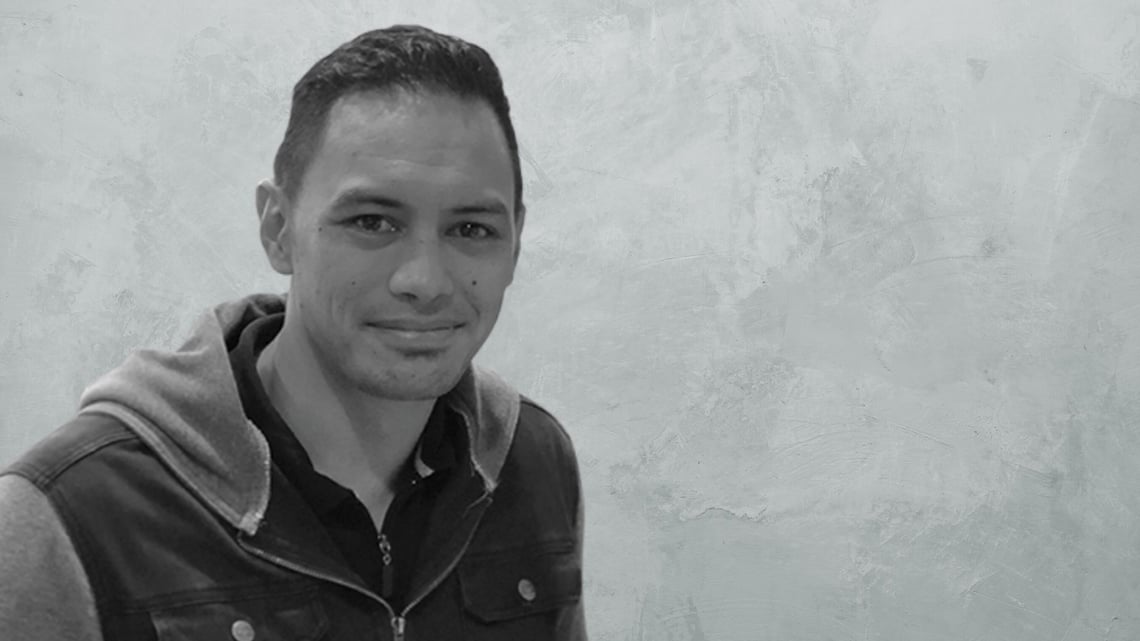 Location: Hawke's Bay
Business Type:  Construction
Founded:  1952
Number of Employees:  90+
Current Business Situation: Rapid year-on-year growth
The Icehouse Business Coach: Effective Leadership Programme alumni

How did you arrive at Patton?

A Heavy Fabricator/Welder by trade, I was living and working in Auckland. In 2015 visiting family in the Hawke's Bay with my wife and newborn son, I applied for a position as a structural draughtsman at Patton Engineering after seeing an advertisement on Trade Me. I was offered the position soon after my interview and four weeks later we were in Hawke's Bay.
Have you always been a leader?

I've always led teams in my work in different capacities and I've progressed pretty quickly through the ranks at Patton. I spent five years in my role as a draughtsman, during which time I wanted to be more involved in the whole project, rather than just a small part of it, so my interest shifted toward Project Management.
I enrolled myself and completed a Certificate in Project Management at EIT (Eastern Institute of Technology Certificate) completed a Bachelor in Applied Management at Otago Polytechnic, and now studying toward a Post Graduate Diploma in Construction Management at Massey University. I view the learning side of my development as a very natural thing, and I can apply it to my work every day. I am a big believer in the more I learn the more I can help others.
What are currently your biggest challenges?

I have around 30 to 35 people who I manage in varying departments of the business which can be challenging. These include project managers, designers and site installation teams who report directly to me. Along with my internal teams, managing external stakeholders is a large part of my role so I am dealing with lots of people every day.

I think the way that I approach and engage with people helps. I use a more collaborative approach. I am someone who does not have all the answers, so I draw on people's skills and experience to ensure the best outcome for the decisions I make, that effect the business and the projects we undertake.
What kind of support have you received from The Icehouse and are you looking to keep working with them?

After a restructure at Patton Engineering I was offered the position of Engineering Programme Manager in 2020. I hadn't had a chance to develop my leadership skills at that point – especially when it came to dealing with the amount of people I have to deal with on a daily basis.

I went online in search of leadership development and came across The Icehouse's Effective Leadership Programme which was delivered in Napier. I contacted Kate de Lautour (Customer Growth Partner for the region) and expressed my interest. Kate was a great help offering information on the programme and The Icehouse. I attended a networking event held by The Icehouse at the business hub in Napier and met some industry professionals who encouraged me to participate in The Effective Leadership Programme, as they had in the past.

How have things changed since working with The Icehouse?

ELP was awesome. Michaela Vodanovich facilitated, and she was fantastic – especially around the way she shared information with the group and managed and included everyone as a whole. She's also a great listener, easy to talk to, and the way that she directed the class meant it all just flowed along.

All the exercises were useful because they make you aware of the different approaches to leadership, leadership styles and how they can make a difference in every conversation.

I also learnt that it's okay to not have all the answers right there on the spot for people. I can go away from a situation, analyse what's been discussed, what needs to be done, and then bring a group together and have the conversation with them – instead of reacting on the spot.

It was good to meet people in other industries who are at the same sort of level in their leadership careers; hearing their stories, and getting an idea of the different ways there are to positively influence people, get the most out of them and listen to them before reaching any conclusions.

During the programme I made valuable connections with a couple of my cohorts – who I'd never met before, from Gemco Construction – also in the construction industry in the Hawke's Bay. Making those connections has enabled us to understand how each other works when working on projects together. I have also managed to get a few jobs through them, just because of having that contact through ELP.
What advice would you give to other entrepreneurs who are struggling/looking for help?

Do ELP! The Icehouse team helps to hone and understand your leadership skills, develop your style. It also gives you a great insight to who you are personally as a leader. You take away a lot about yourself and how to put that into your role.


Follow the link for more information about Patton Engineering Ltd and its extensive range of construction projects and services.