Trudi Duncan is the Managing Director of Gyro Plastics, a Feilding-based business specialising in custom plastic products made using rotational moulding. The family-owned company has been operating for more than 50 years and supplies customers around the world.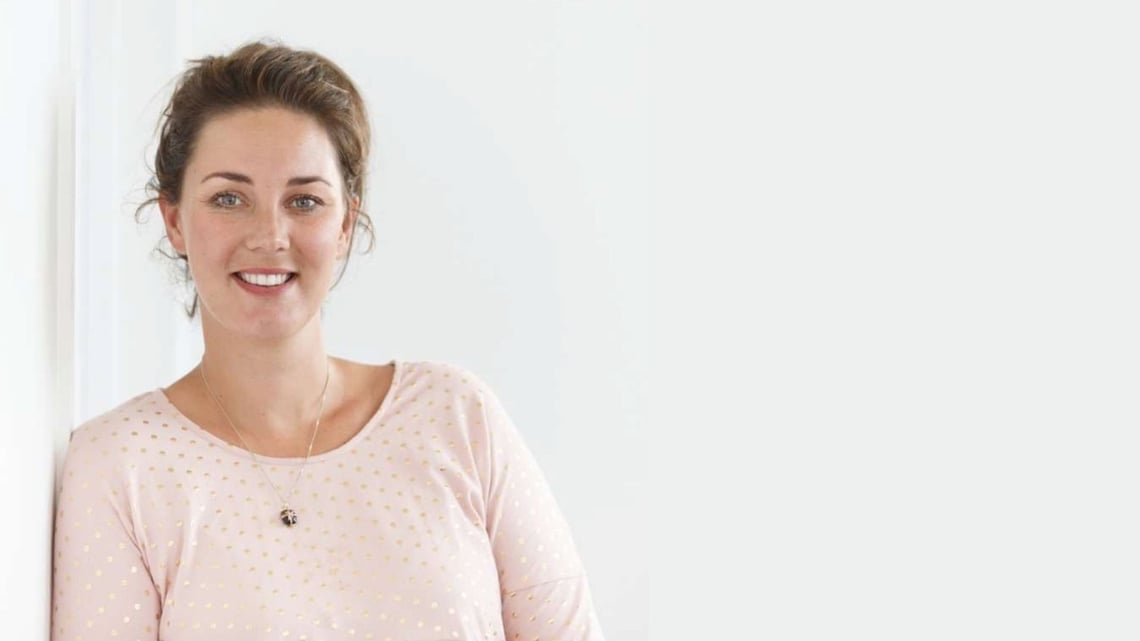 Location:  Manawatu
Business Type:  Manufacturing
Founded:  1968 (Trudi bought the family business in 2014)
Number of Employees:  14
Current Business Situation: Continuous year-on-year growth
Relationship with The Icehouse: Current Owner Manager Programme participant

'Trudi thrives on moving parts – she makes the plate spinners look like amateurs. Trudi's DNA is one of challenging herself to be better every day, so naturally she is always looking at training and personal development. I'm not surprised she picked The Icehouse Owner Manager Programme, where she gets to surround herself with like-minded people who can support her on that journey.' 360 Degree Employee Assessment Feedback

Tell us about yourself and why you decided to become an entrepreneur?

Basically, I couldn't get a job! I completed my BA in Industrial and Organisational Psychology and then gained a Postgraduate Diploma in Business Administration and Management from Massey University in 2011.

I was told I was overqualified for the roles I was going for. I was probably giving off a vibe that I wanted a job for a little bit before joining the family business, which wasn't the case at all. My now-husband said at the time, 'You've got to pull your socks up and get to work'. So that's how I ended up at Gyro Plastics.

Why did you choose your type of business?

It's a family business. I started working with my father – taking up some of the administrative duties and then doing more and more of the daily running of the business.

In 2013, we were running the company from Auckland while the factory was located in Wellington. Then my husband and I moved to Manawatu and I suggested to my father that now might be the time to take over.

He was very supportive, and it wasn't a difficult conversation. From his point of view, it was about making sure that a company that he had nurtured for 20 years would be run well, be healthy, and continue to employ all the people it did. He didn't want to see me or the company fail.

I started purchasing the company around seven years ago, working with my accountant to create a scenario that worked for everybody. My father has retained 25% ownership but, more than that, he is a great sounding board for me.


How does 2021 look for you compared to 2020?

Our company supplies the residential building industry, and we've had a crazy 18 months. Since the GFC of 2007, we've grown year-on-year, and we've just had our biggest ever year.


What are currently your biggest challenges?

There's always some apprehension. I haven't experienced a period of great business adversity, and my management career has been during a time of growth, so you sometimes get that self-doubt. When will the bubble burst? Will I recognise when things are starting to look a bit wrong? Do I have the experience to recognise what's happening and make the right decisions?

At the same time, it's incredibly exciting because I have invested a lot of myself into the business, and everything's going well. Failure is not in my nature, but it's good to be aware that there are natural cycles of business and natural cycles of the economy. It's essential to make sure that I am ready to act with enough agility to reduce the impact on both the business and the people in it should the time ever come.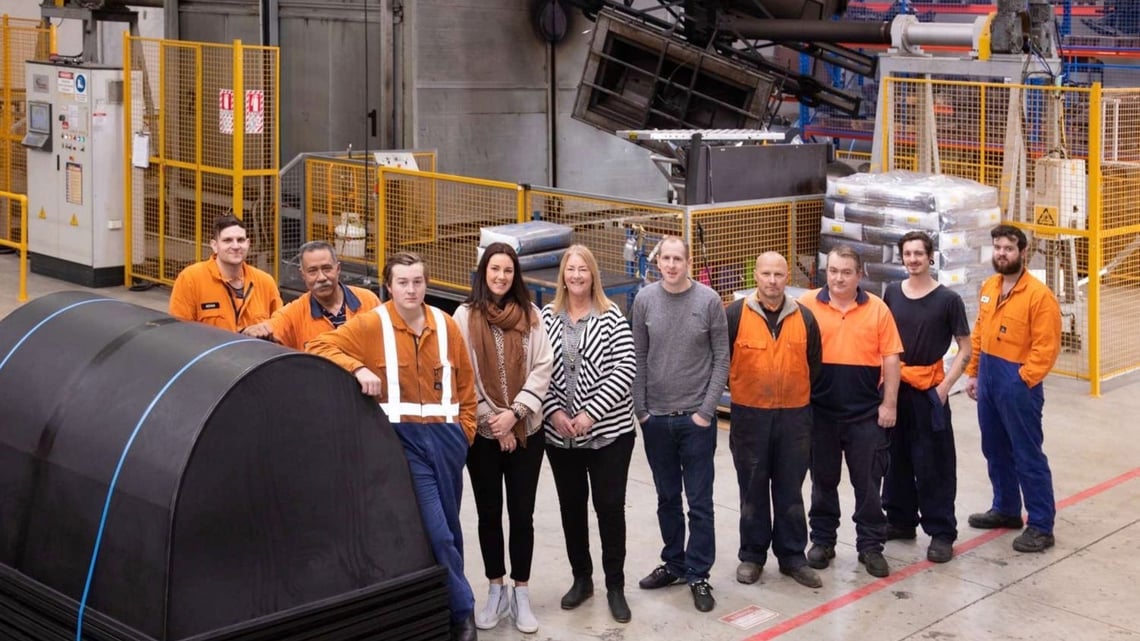 What kind of support have you received from The Icehouse and are you looking to keep working with them?

Sarah Lawrence at DC Power is a good friend who I met through a mutual business mentor. She asked me if I'd heard about The Icehouse and recommended the Owner Manager Programme.

I Googled it and within 24 hours decided that it was what I wanted to do next. I contacted The Icehouse and signed up. The only disappointment was that I couldn't get going straight away. I'm on OMP 53 and really enjoying it.

I personally seek out a lot of consulting or professional development, and I love continuous improvement. It's my nature to look for improvements, and concepts like 'best practice' are always at the forefront of my mind so the exposure to a group full of like-minded individuals gives me the confidence that I am getting the best information to apply.


How have things changed since working with The Icehouse?

When you're aiming for best practice, you have nothing to compare it to, and the Owner Manager Programme asks that and challenges you. How do you know if you're actually doing well?

You also learn a lot from being part of a peer group who are going through similar challenges. There have been some great activities, and I've tried out some of those activities with my own team with great buy-in.

We recently completed our leadership profiles and 360 degree feedback. It was really interesting because the areas of weakness determined by the rest of the group through the feedback are definitely things which I recognise in my daily working life – around decision-making and delegation, for example. A symptom of wanting to be all over the business is that you think you can paralyse action by not making decisions quickly enough as you want to be part of all those decisions.

OMP 53 has already shown me that there were things that I was getting frustrated with but couldn't recognise that I was actually in control of them. My thinking was that they were things being done to me or happening to me.

As soon as I saw those comments on paper from in my 360 degree feedback from my team at work I thought, 'Oh, my goodness, I am causing those things' or 'I'm the one holding those things back'. Learning I could give away some control at the same time as being confident the right decisions were being made was a massive lightbulb moment. It wasn't a new concept, intelligently I knew I should do this, but I didn't realise that I wasn't!

I even get to bring my youngest son with me, who was nine months old when I started the OMP residential blocks, which has been really awesome and I use Rockmybaby, another Icehouse alumni, to organise babysitters!


What advice would you give to other entrepreneurs who are struggling/looking for help?

Never underestimate the power of networking. It's really hard when you're looking at your numbers and trying to keep costs down, especially when you're just starting out.

You see the cost of a membership, going to events or generally taking time out of the business to network, as a waste of money and not bringing any immediate value back into the business.

We've made a point of networking hard within our industry, and that even means networking with competitors, as well as connecting local community business groups. For example, we've got competitors and external contractors referring work to us when they can't do it. So our motto is 'to always help', and provide direction and assistance for someone when they need it – even if you can't answer the question with your own knowledge, and it's been paid back in spades.

Now with The Icehouse, I have a peer group and a new network. I can ask a question on the WhatsApp group, and get a stream of answers. So don't underestimate the power of the network and try to overlook those upfront costs because it's worth it in the long-run.

Follow the link for more information on Gyro Plastics and its range of products and services.