Kylie Bosanac is the Business Manager and co-owner of Bosanac Builders. The south Auckland-based construction business specialises in designing and building bespoke homes, renovations and custom builds.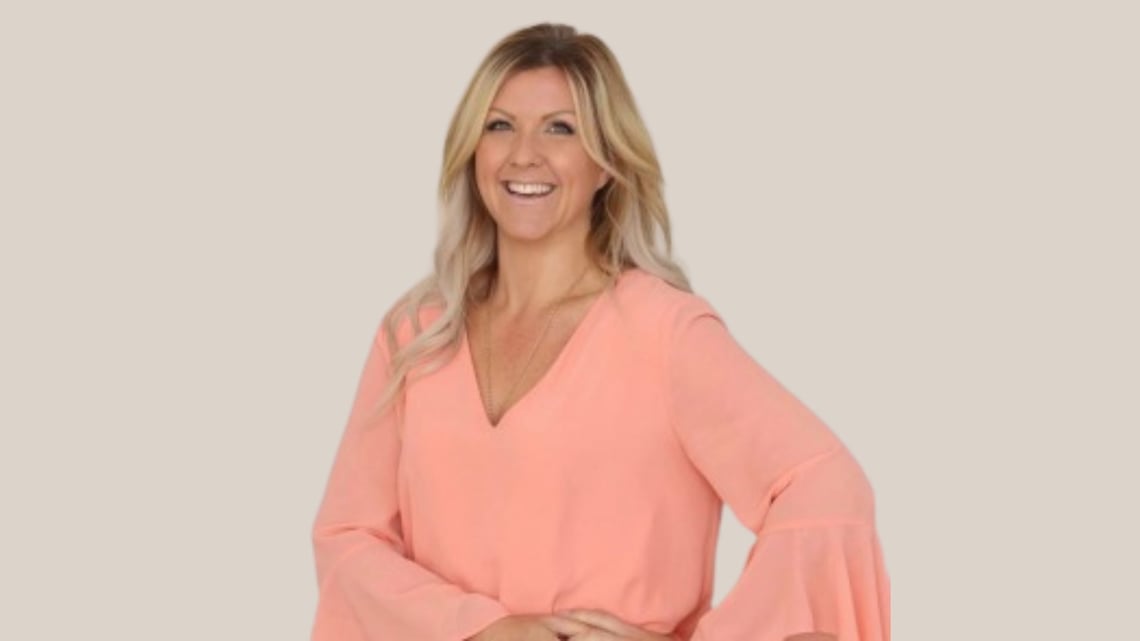 Location: Auckland
Business Type: Construction
Founded:  2007
Number of Employees:  15
Current Business Situation: Returning to pre-Covid levels with a 40% increase in turnover expected for 2022
Relationship with The Icehouse: Owner Manager Programme Alumni

'Kylie has become more confident in her leadership role. She now has a really clear picture of how we are going to achieve the vision we created and knows what skillsets to grow to get us there. OMP has helped to put the right tools in her toolbelt!' Nick Bosanac, Co-owner and founder

Tell us about your role?

I'm the business manager, so responsible for planning and delivering the direction of the business, but on a day-to-day level I love to work with our clients as we design their dream homes together, then connect the dots that join the plan with the outcome.

I joined the business in 2016, leaving my career as office manager at a civil construction firm to join Nick, my husband. I'm the creative type, so the best part of my job is providing the 'warm fuzzy' opportunities with homeowners as they meet with us, gathering their interior design ideas, formulating this into a gorgeous plan that reflects their personalities and then check-ins along the construction phase.

Juggling the job and children has just been part of our lives. We tend to work around the kids and their schedule. Sometimes I work office hours, and sometimes I work early or late – and sometimes I do all three!


Why did you choose this business?

It involved some long conversations over a number of years! The business was growing fast – and in areas where it needed someone with my skillset. It was a really exciting shift because it's business to end-user rather than business-to-business, which I really enjoy. I began as a contractor – just so Nick and I could make sure it worked – then gave six months' notice at my previous role.


How does 2021 look for you compared to 2020?

Mid-last year we lost all of the work that was in the pipeline for this year, which coincided with the banks changing their lending criteria, so people who hadn't locked in their mortgages were completely stuck. Everybody had budgets axed as personal circumstances changed and we had a moment of sheer panic of 'what the heck are we going to do?'.

For some of the house builds that we had in motion, we were fortunate that we already had the land as well as designs on it. So it was just about connecting a new buyer with the home.

We also managed to pick up other work to carry us through. This year, we're really coming into our own, getting back to the kind of work that we really like and next year, we're looking at a 40% increase in turnover.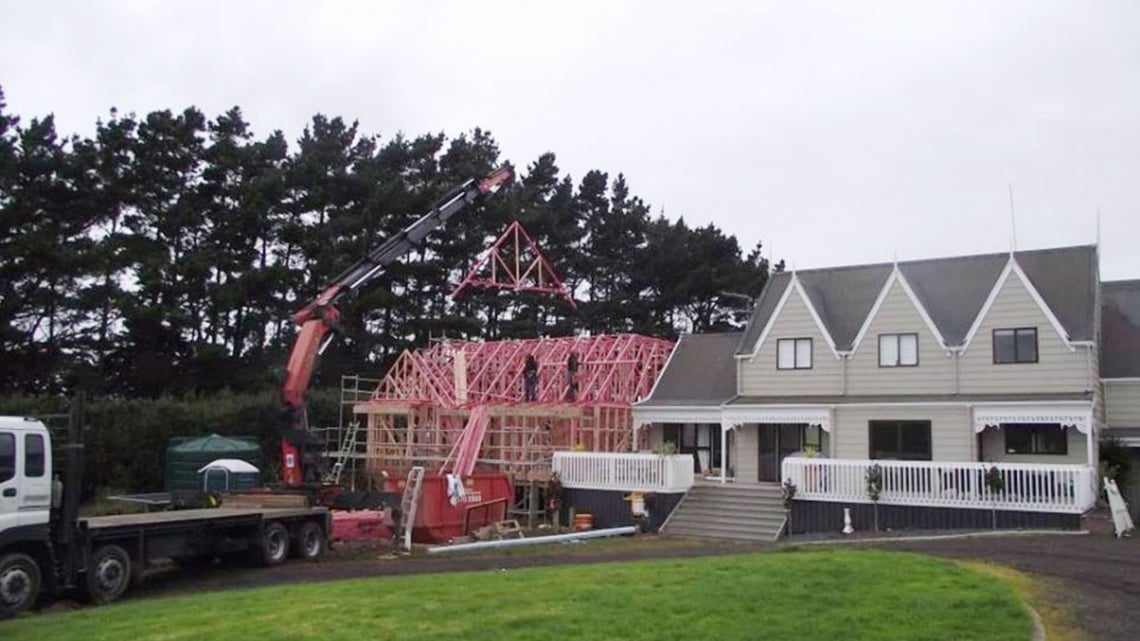 What are currently your biggest challenges?

We definitely have a two to three-year plan and Covid hasn't changed that at all. However, building material supplies and interior fixings are a problem at the moment, so we're just really carefully planning and making sure that we're getting our homeowners to make early decisions so that we don't have unnecessary hold-ups once we get to the construction side of things.

For example, we're on a 20-week wait for benchtops. And tough luck if your container has an unfortunate accident, which is what happened for one of our homeowners recently. Every single one of the benchtops arrived off the container cracked. Thankfully they could reselect from a more local supplier.

In terms of our staff, we've really knuckled down on mental health and wellbeing. We have a mental wellness spot in every one of our meetings, where we assign different staff to either share their experiences or we workshop something practical to build resilience and wellbeing.

We've got such a great team. Builders might get a rep for being really hard-nosed, but the new generation coming up don't want to be burdened by the same issues of the previous generations. These guys are in their mid-20s and they don't want to carry around baggage. We've had great buy-in, and because they've been so open to it, it's made it really easy to integrate it into what we do.


What kind of support have you received from The Icehouse and are you looking to keep working with them?

I did Owner Manager Programme 52 between February and June 2021. The Icehouse had been on my radar for years and I'd wanted to do OMP for a long time. It was really great timing and made it all the more clear to us what we needed to do to achieve our goals as a business and as a couple.

We'd been through that really rocky 2020 patch, and I felt a bit guilty sitting in on that first session – which was about finance – knowing that even though our numbers were grim, thankfully the plan for the future we had in place was so vastly different!

It has absolutely delivered in all areas and we've signed on to get some coaching with Ken Leeming through The Icehouse as well.


How have things changed since working with The Icehouse?

One of the big differences I found with OMP is that in this progamme, the theory is there, but we to put it into practice in our own real world scenario for what we're currently going through and what we're planning for in the future. And supported by mentors, peers and OMP alumni. 

My big takeaway was about earning the right to grow. That has many meanings for me; as a business – making sure that our finances are sufficient so that we have earned that right to grow – and then that our systems are robustly in place to handle the growth each step of the way.

And also as individuals... I've got to put in the work to myself to get the rewards out, then it's going to pay dividends for me personally; for my own skill sets and in my mental mindsets as well.

I have the confidence to be a leader in a male-dominated industry and the confidence to know that it's okay for me to be sitting in this role and knowing what to do as a leader in that role. That's actually been really huge for me, because builders are a special breed, and I'm taking on an aspect of the business Nick used to solely hold.

I also loved the resilience session with Dr Sven Hansen. His resilience app has taught me how to sleep! And now, because of the techniques I learned, I can actually get to sleep in under five minutes, and have a more restful sleep. As an adult, learning how to sleep sounds weird, but it's changed my life!


What advice would you give to other entrepreneurs who are struggling/looking for help?

A husband and wife business isn't for everyone. We have a really unique situation but we generally work really well as a team. There's no guide, and while there are lots of business coaches out there, there isn't a how-to-be-married-to-your-business-partner coach. But there needs to be one!

So keep in mind the following piece of advice I was given. It usually relates to being a parent (usually about sleep), but it applies in all areas of life – 'Sometimes you've just got to do what you've got to do to survive'. It allows you to just act in your role for what is needed in that moment, and releases you from a lot of the guilt about perfection, work-life balance and a whole raft of otherwise stresses.

Follow the link or more information on Bosanac Builders and its range of products and services.