We last caught up with Blair James, Managing Director of James Group, in August 2020. Six months after receiving coaching support from the Rapid Response and Recovery Programme from Youth Business International  (YBI), funded by Google.org, Google's philanthropic arm, Blair explains how the business has changed since then.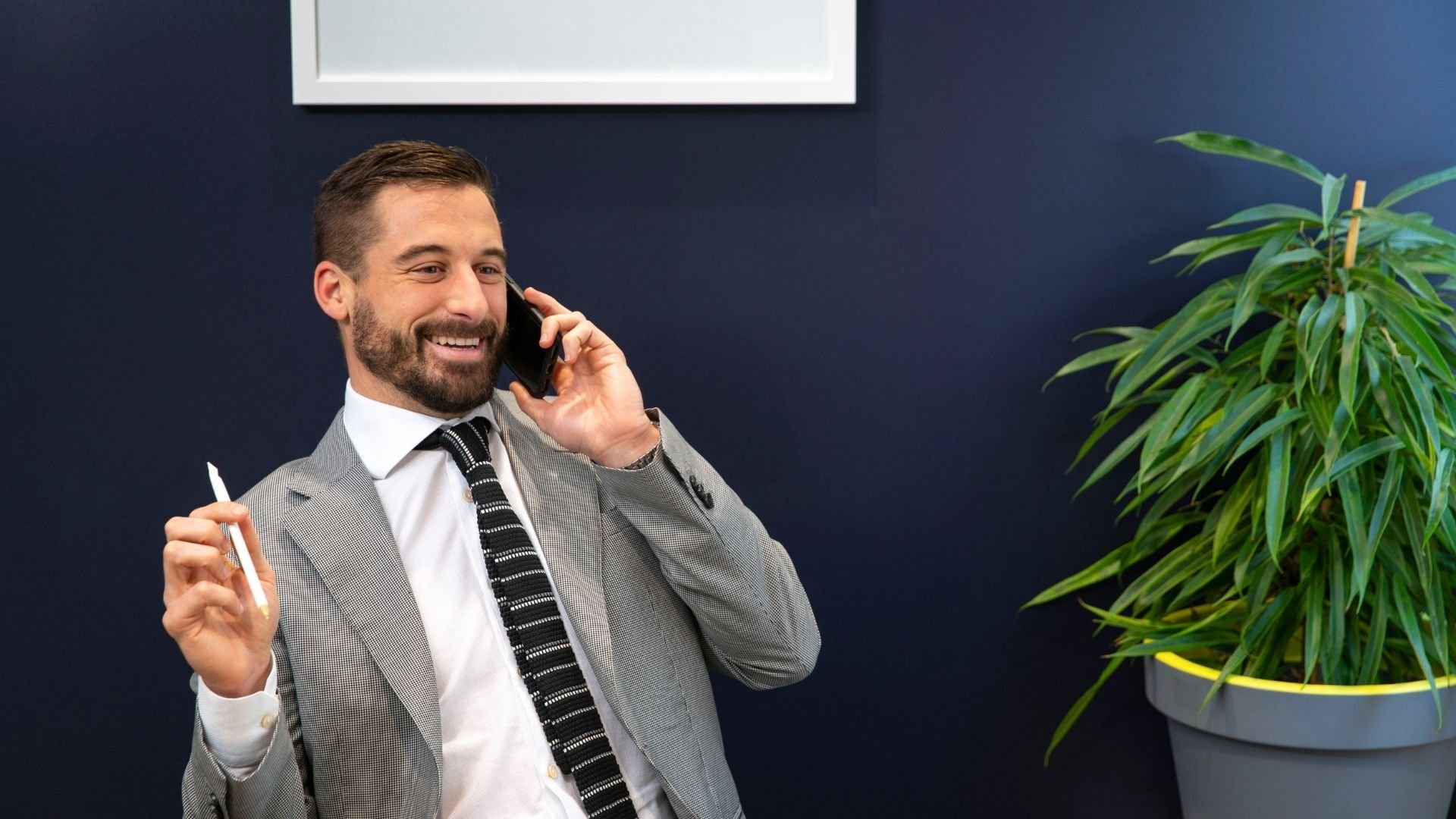 Location: Epsom, Auckland
Business Type: Commercial and Industrial Property Specialists
Founded: 2012
Number of Employees: 28
Current Business Situation: Future-proofing business through subdivision amid year-on-year growth
Relationship with The Icehouse: Owner Manager Programme and Knowing Your Numbers Alumni and Ken Leeming coaching client.


How has your business changed due to the COVID-19 pandemic?

Despite the many worries we all faced, COVID-19 actually gave me a chance to slow things down, press the pause button, and focus on the business rather than working in it. It was a window of opportunity to scrutinise everything from top-to-bottom. For many SME Entrepreneurs it often feels like we are flying by the seat of our pants and trying to spin too many plates at the same time. Covid gave me a chance to come up for air.

This was the first real chance I'd given myself to look under the hood of the business and address the growing pains and inefficiencies that had crept into the business over the past nine years. In a business sense, it always starts with the financials, the Knowing Your Numbers workshop hosted by The Icehouse taught me numbers always tell a story. Dropping to 10% of our standard income quickly helped me to see the key areas where I needed to trim some fat.


Are you still receiving support from The Icehouse? What aspect of this support has been most useful so far? How has it helped?

I still work closely with Ken Leeming – the mentor I got through ATEED and Google funding. We have our quarterly check-ins to discuss the health and status of the business. I've said previously how amazing Ken has been, his best advice "Don't waste a good crisis" quickly kicked my mindset into gear to capitalise on an opportunity we will never have again. Apart from his great advice, Ken is always thinking who he can put me in touch with, or who of his book of clients can benefit from our services. Ken sits on the board of a number of companies, all with commercial property needs. We are Ken's go-to for these leads as he knows we share the same values he does.


Are you seeing any unexpected opportunity to change/develop your business idea?

Following advice from our accountants, we've also restructured the business. James Group is now split into property management and agency divisions. Having those two separate structures gives us the flexibility and freedom if we want, or need, to diversify or pivot in a different direction.

Each has distinct and separate staffing, financial reporting systems, KPIs and business objectives. With both businesses packaged this way they can effectively be sold tomorrow. Not that I intend to sell, but you've got to have an exit strategy and future-proofing your business is always an imperative!

The team feed off my energy, which is a compliment, but you can be a victim of your own success because you always want to make yourself available. The first thing I did post-lockdown was put myself upstairs. You'd be amazed what a set of stairs can do to help people problem-solve for themselves because it's all too easy to pop your head around the door and ask me a question!

Covid helped me to realise my leadership, while strong, was lacking on both providing my team with clarity about our company purpose and mission, and training to work to these. I spent a lot of time investing in online training, creating manuals and 'How-Tos' – a kind of roadmap for the team, so if they get stuck, and I'm not around, all the solutions can be troubleshot there and then.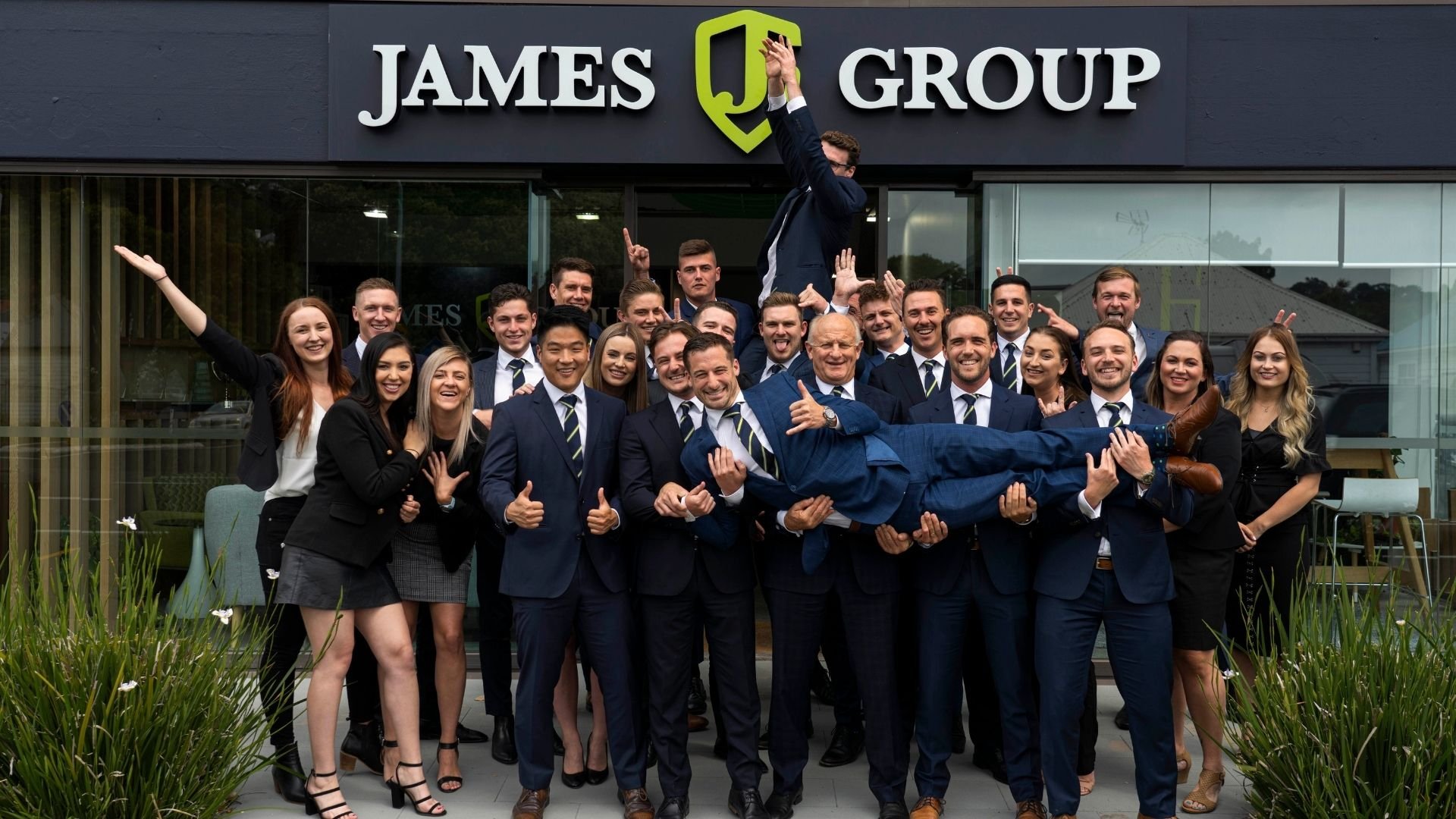 How do you feel about your current status and the future of your business?

The last six months has seen us bounce back from being at 10% of our revenue during the lockdowns to posting financial revenue record quarters back to back in Q4 2020 and Q1 2021. I am so proud of the way my team responded to the cards Covid dealt to us but, using a timely analogy to the America's Cup, we understand we can always be getting more speed out of our boat.

Company culture is so important. After all, this is what gets my team not just out of bed each day but high on life and the opportunities that await them each day at James Group. We've embraced the idea that we're a family and even created a language for the team to be able to communicate with each other openly to maintain both high levels of professionalism and transparency. Since Covid arrived on our shores, I've worked hard to tangibilise our culture and to create five value-pillars to underpin our business – Integrity, Hunger, Family, Action & Belief.

We demonstrate our family values on a day-to-day basis. We like our customers to feel part of that culture and if they were to explain the difference between us and our competitors it would be these words that we have on our walls.

What are the key skills an entrepreneur needs in time of crisis?

By the time we came out of lockdown we had a different beat. We're growing rapidly and we have a strong and happy team. Our internal annual staff feedback survey was overwhelming; how much the team felt I had been there for them as a leader when they needed me most, how much I am embedded in the business and how it's an extension of me.

You need really strong leadership otherwise you're all running around like a headless chickens. Ken and I talk about 'resilience' a lot. A leader has to lead by example and this came through for me during COVID. 'Commeth the hour, commeth the man (or woman)', they say.

There's that philosophical side of leadership; being optimistic, boosting morale and steadying the ship in times of crisis. Then there's also the practical side; saying these are the cards we've been dealt and this is what we know, so let's work with what we do know, not what we don't, and we'll see how we can monetise that and push forward.

Follow this link for more information about James Group and its extensive range of commercial and industrial products and services.