Blair James is the Managing Director and founder of James Group, which specialises in commercial and industrial sales, leases and property management throughout Auckland. Founded by Blair in 2012, the business has grown from a two person band, to one of the city's premier sector businesses. The Group was recognised as New Zealand's 26th fastest growing company in the 2016 Deloitte Fast50.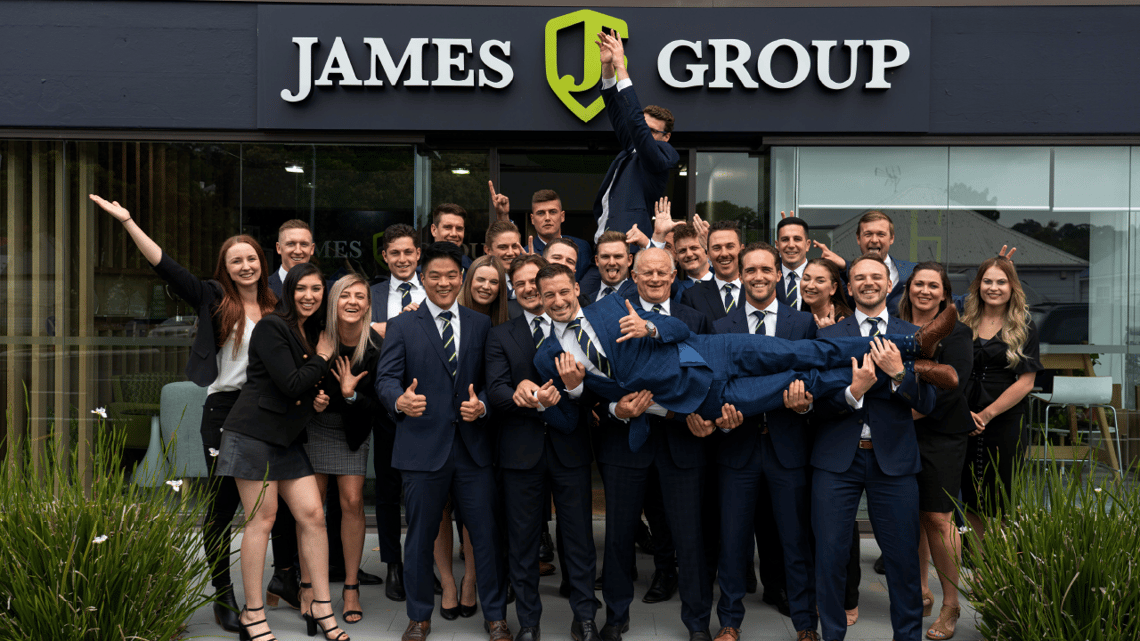 Location: Epsom, Auckland
Business Type: Commercial and Industrial Property
Founded: 2012
Number of Employees: 28
Current Business Situation: Business continuity for an Auckland-based organisation
The Icehouse Business Coach: Ken Leeming

"At no point will/has anyone ever doubted his drive and self- belief, this is what is the main contributing factor to agents and staff wanting to work at James Group, they see his motivation and drive. He is also willing to put in hours above and beyond what anyone else will when the time is required." OMP49 Cohort Feedback


Tell us about yourself and why you decided to become an entrepreneur?

With a family of 5 chiefs and no Indians, I was always keen to blaze my own trail. The call of commerce lured me away from sport and I wanted to set up my own business after finishing my time in competitive sport. (Blair was the Under 23 Oceania Road Race Cycling Champion). So I'm pretty driven whenever I take on a project.


Why did you choose your type of business?

My Dad invested in property for over 35 years and my Mum was a town planner, together they have developed property also – so property is most definitely in my DNA. I completed my Bachelor of Property degree at Auckland University in 2010 and spent two years as a commercial industrial broker at JLL before going out on my own.


How were things going before COVID-19?

We grew incredibly fast and were operating at a growth rate of over 311% year-on-year for the first three years. We made around $50k in revenue that first year now clocking over the $6m mark this year. We went from two employees, where my assistant was doing the marketing and booking viewing appointments, to 30 employees very quickly. That momentum has continued year on year to this day. We have a great reputation in the industry, thanks to a lot of repeat business and referrals. It means we're doing a lot right. We're the David amongst the Goliaths in Auckland's commercial property market – everyone loves the underdog, right?


How have you and your business been impacted by COVID-19?

Obviously, the first lockdown was a massive blow. You couldn't physically show people around properties for example, viewings stopped and our agency division basically went into hibernation (that was 90% of our revenue halted overnight). We were inundated with calls and rent concession discussions on the property management side, and that division helped us keep the lights on!

We viewed lockdown as an opportunity to focus on the backend of the business. We looked at all the working cogs of the business, both big and small, to see where we could get more speed out of the company engine. We switched to remote working leaning on all our cloud-based platforms and software systems to maintain our pre-COVID service levels with Landlords, Tenants, Buyers and Vendors.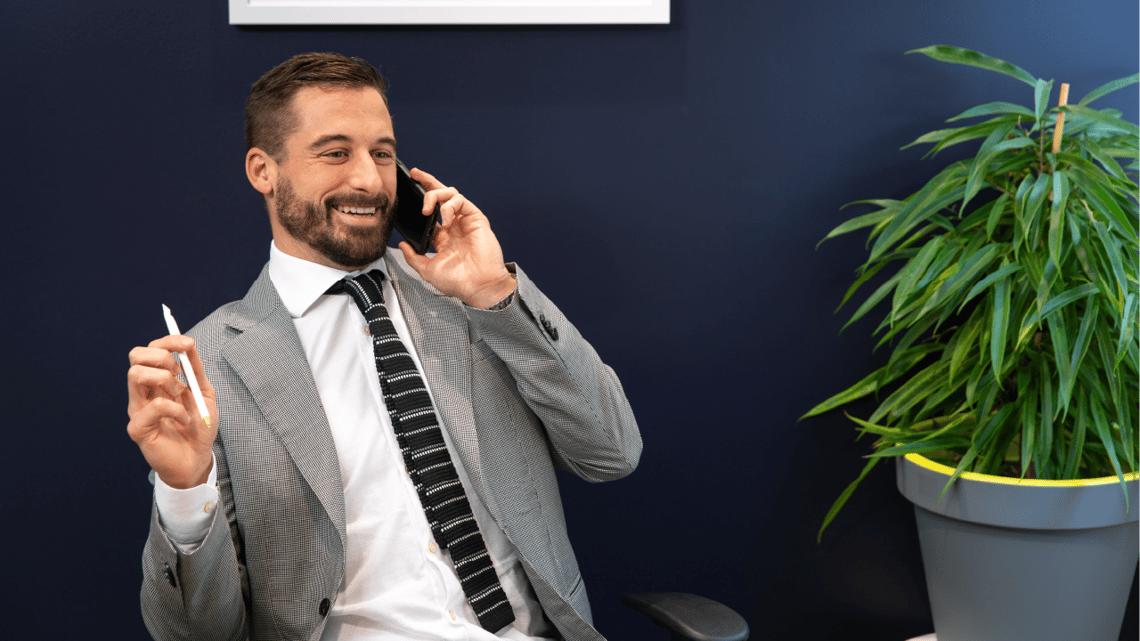 What are currently your biggest challenges?

How can you forecast for a thing like COVID? When the goalposts are continually shifting it's hard to operate and deal with the uncertainty. When it hit, no one really knew how to react, so focussing on navigating the unchartered territories as their leader is a big thing for my team and how I can best support them.

We've always worked hard to foster a special team culture, and that came to the fore during the first lockdown. My team knows that I will always be there with them in the trenches on the front line of the battlefield, after all, that is how I have earned their trust and respect.


What kind of support have you received from The Icehouse and are you looking to keep working with them?

I'm currently doing Owner Manager Programme 49 – the COVID OMP! I almost signed up a couple of times and did spend a few months 'umming and ahhing'. It's a big financial commitment, and there's always an element of 'Do I have the time to commit to this?' I also wanted to be in the right headspace to commit and I'm so glad I did. I'm loving it!

I feel like I'm back at uni with a class of owner managers, all focussed on breaking new ground in their respective industries. I'm constantly learning and realising as cliché as it sounds, us owner managers are all in this together. We face the same challenges across different industries and sectors. I feel like they're my family away from home and offer a wonderful sounding board any time I call upon them (and vice versa of course).

I've also had one-on-one coaching with Ken Leeming. Ken has been superb thus far, and he constantly challenges me. He brings a new outlook to every aspect of the business and can articulate it in a way I can understand and apply. Ken has taught me, "you are where your feet are", helping me to control the controllables and he has prevented me on numerous occasions from grazing my knees, having already been through so many challenges I am facing.

Ken has also put the focus on 'resilience' and helping me to apply my traits to key areas of need of the business during the COVID turbulence.


How have things changed since working with The Icehouse?

'Numbers' has never been my strong point and something I don't do enough of, so the "golden 1%" philosophy and the Knowing Your Numbers aspect of OMP have been a revelation. Understanding key financial ratios for example and working out how to analyse the numbers in your business, how they perform, and how you can use that information to get more speed out of the boat has been a real eye-opener for me.

In Ken's words "Never waste a good crisis!" Ken has also been instrumental in helping me to better learn and understand the numbers and associated data that lies within my financials to help better position James Group to weather any storm clouds brewing on the horizon.


What advice would you give to other entrepreneurs who are struggling/looking for help?

It's ok to admit you need help (and even better if you ask for it) – because you can't know everything, and there's a personal aspect to being an entrepreneur, which The Icehouse understands. The Icehouse can give you a bit of proportion and perspective in all this.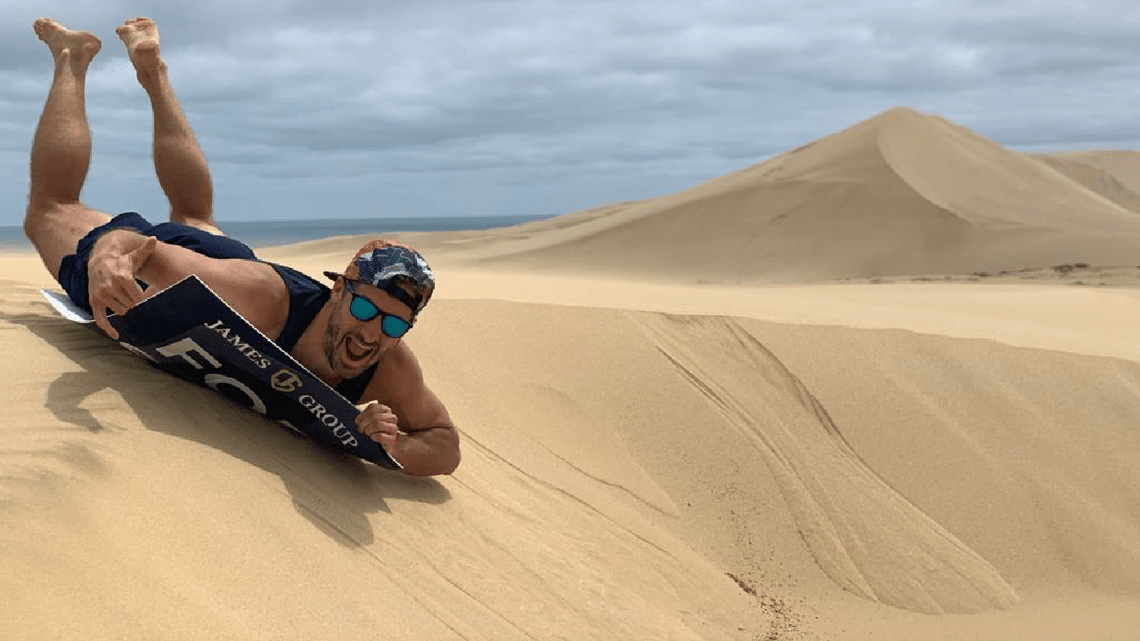 You also received Google YBI funding with The Icehouse. Why did you ask for funding?

Given the uncertainty brought about by all of the restrictions and variables of Covid, it is natural for business owners to want to assess all their expenses and trim the fat wherever possible in their business. What this meant for me as the owner is I I don't have funds budgeted or available to allocate to my own personal development. The result, I am left to navigate these unchartered waters alone. This is the most time when SMEs such as James Group need support, where there is funding, this provides us with a much needed injection of support in our time of need.
How does it help you and your business?

Having this funding has enabled me to continue with the utilisation of The Icehouse mentoring services, which would have otherwise dried up when the ATEED funding ran out. Having these funds has not only helped me to act swiftly with confidence having a level headed mentor like Ken supporting me, it now helps me to look beyond the turbulence to what lies ahead and plan and prepare the business for the various stages of recovery.

It has also helped us to get more speed out of the boat so to speak but peeling back the various layers of the business and get a true understanding about where it is we play and play hard and win. By doing this, it has helped me to streamline the business and redirect our efforts and energy to our core skills and service offerings. Without the mentorship, I wouldn't have been able to seek advice and guidance or be held to account for my response as a leader to the cards Covid has dealt us.

Follow this link for more information about James Group and its extensive range of commercial and industrial products and services.