Tātou provides people management software for orchards, vineyards, paddocks and farms. The business is headquartered in Blenheim, while James O'Hern, Growth Manager, and Sidney Mazzi, Chief Executive Officer, work from The Icehouse's coworking space in central Auckland.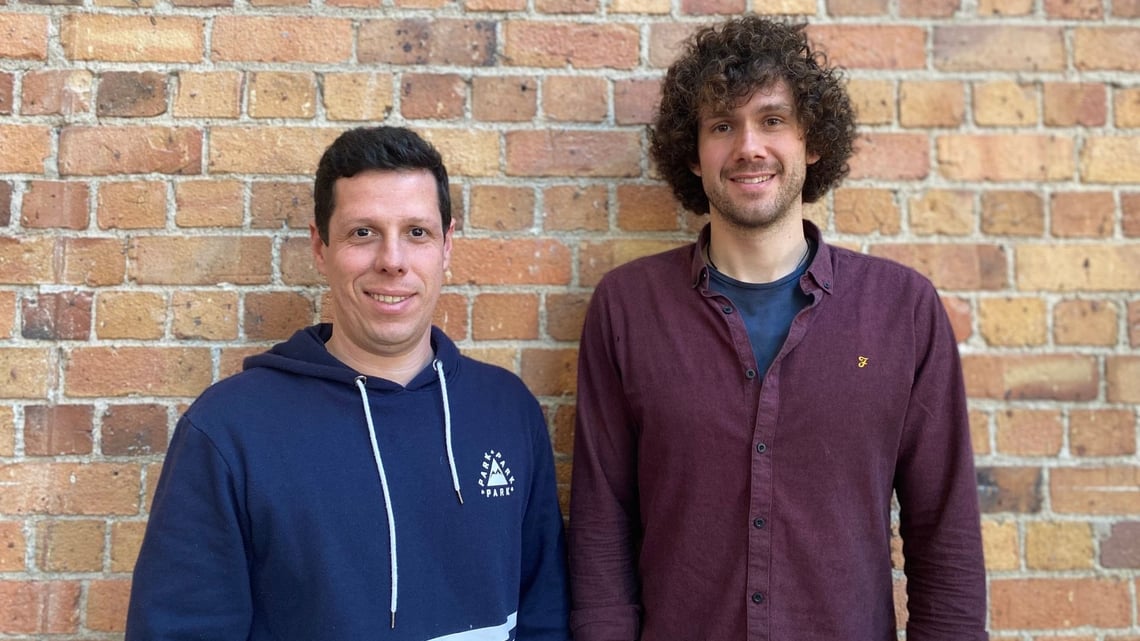 Location:  Parnell, Auckland
Business Type:  AgriTech
Founded:  2017
Number of Employees:  Seven Full-time, Two based in Auckland
Relationship with The Icehouse: Coworking Tenant
How did Tātou come about?

JOH: Tātou was born within awarded RSE employer, Hortus, the industry leader in vineyard management and labour supply. Hortus is a rapidly growing business with hundreds of employees, and four years ago it went about investigating better ways to manage their hundreds of staff.

Hortus looked at the market and there was nothing out there that met their needs. So we decided to build something in-house and, in 2017, we had the first iteration of Tātou. Since then, it's evolved and evolved, driven by insights from customers around the country, to become the leading app of its kind in the market.
What are your roles?

SM: James is the Growth Manager. He has great experience in the SaaS and horticulture industry while I've been advising Tātou for quite some time and recently joined as CEO. We've been working in The Icehouse's coworking space since the start of July 2021.
How does 2021 look for you compared to 2020?

SM: Covid-19 has been a major factor and it's put a huge strain on the industry. This is putting pressure on employers to find the workers required to get the job done. The flip-side is that employers are asking, 'how do we get the most out of the resources that we do have?'.

JOH: At that point, increased productivity, efficiency and remaining compliant becomes even more critical. That's where Tātou comes in. So, while it's been a distracting time, it's also been a great opportunity for us to showcase how Tātou can help the industry overcome the current labour challenges.
What are currently your biggest challenges?

JOH: It's a bit of a cliché, but the horticulture and agriculture sector is a neglected market for technology solutions globally. We've already started expanding to Australia and have pilot trials in the UK so, testing the tool, understanding how it fits in each market and discovering how we fare against international competition is a challenge – but the initial signs are very positive.

SM: We're doing really well. We've reached the point now where we need to focus on growing our team, expanding internationally, and then tapping into the additional tools, resources and community that we have in Auckland.

We recognise that we need to build a viable and valuable business for employers to help them with productivity and compliance. Just as important for us though, is the impact that we're having on people in the Islands, migrant workers, and hard-working Kiwis to make sure they're paid and treated fairly.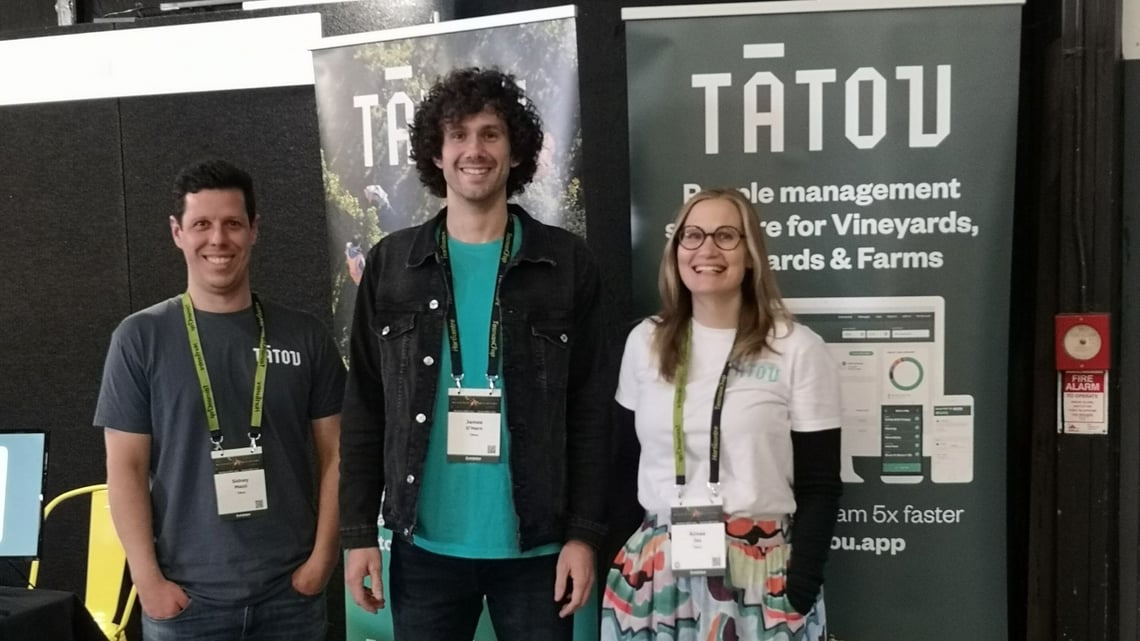 (Left to right: Sidney Mazzi, James O'Hern and Aimee Jay (Co-Founder))

How did you get to know The Icehouse?

SM: I had a few meetings here in my previous roles and, Aaron Jay, the Managing Director of Hortus, is a big advocate of The Icehouse having been on the Owner Manager Programme. Some of the Hortus team have also done the Leadership Development Programme.

JOH: The whole moving process was very quick. We had a free Friday trial day here in June, enjoyed the beer and sweets, met Natasha [Burton, Community Lead at The Icehouse] and Simon [Rogers, Operations Executive] and knew it was for us!
What are the benefits of being a coworking tenant?

JOH: There's a serious side, of course. One of the reasons for opening our Auckland office is that we're a growing team. That expansion involves recruiting software developers to help build the product and deliver our roadmap, as well as expanding our sales and support resources. As we acquire more customers, we need capacity to handle support, training and onboarding, making Auckland the best fit for us.

SM: There's a really good energy to the coworking space. We've already taken advantage of the network that's here. We've met a number of different businesses who are doing interesting things, and we're making some valuable introductions and building relationships.
What advice would you give to anyone thinking about coworking?

JOH: At our stage, the coworking space gives us the flexibility to grow as and when we need, which suits us perfectly. Plus it's a draw for future employees to work in a modern space, full of interesting people, in a great part of the city.


SM: It's about success and one of the great things about The Icehouse is that they want to see you grow and, if the time comes when you have to move on, they are pleased to have played a part in your success. It's inspiring for us and all the other people who are here to work in a community that really supports you and celebrates growth. It just feels good.

Follow this link for more information about Tātou and its range of products and services.