Phillippa Jacobs is the founder and owner of Pinnacle&Co. a full-service creative, marketing, advertising, web design and development agency based in Christchurch.  The business works with many of New Zealand's most recognisable brands and organisations.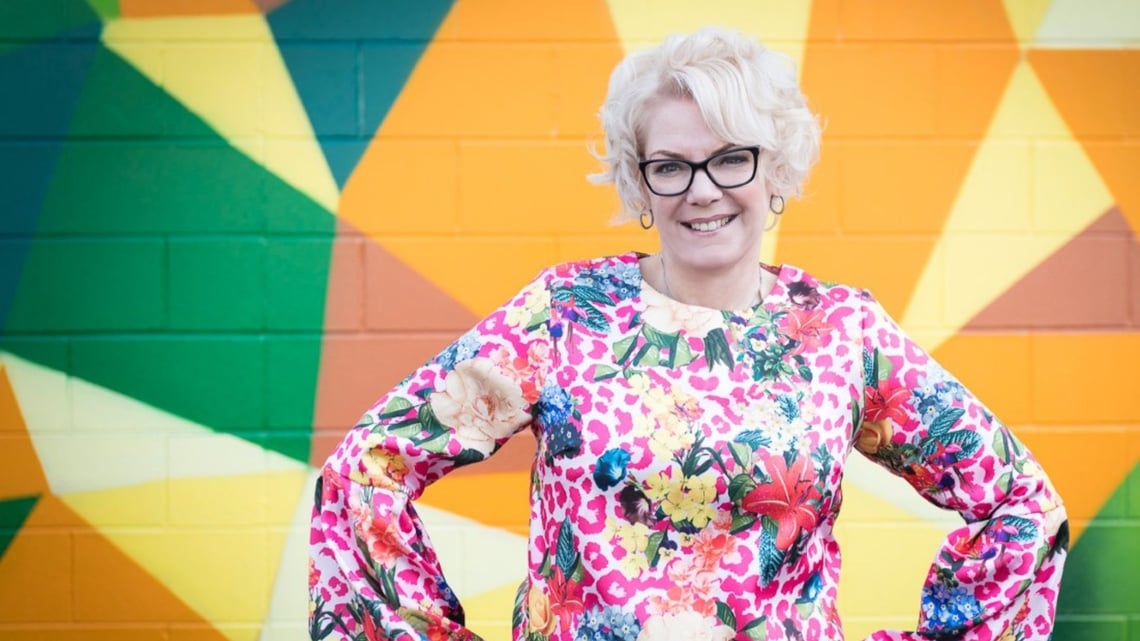 Location: Christchurch
Business Type: Marketing and Media Communications
Founded: 1997
Number of employees: 6
Current Business Situation: Onboarding new clients following proactive and extensive marketing strategy and training during COVID-19 lockdown
Relationship with The Icehouse: Taking Your Business Forward Alumni and RBP and Asset Insurance Partners scholarship recipient

'I have worked for Phillippa at Pinnacle&Co Ltd. for the past 13 years. love my work as every day is a challenge and packed with different tasks and projects to manage. Coming to work is awesome as we have a great team, amazing clients and a variety of work to keep us motivated each day.' Chic Templeton, Office Manager.

Tell us about yourself and why you decided to become an entrepreneur?

I founded Pinnacle Design Limited in 1997, primarily because I was tired of getting fired from the various companies I worked for! Looking back now – these situations only made me stronger and steeled my resolve to work and succeed in this industry that I love so much.

Why did you choose your type of business?

I knew I was good at my job, but my CV looked atrocious because I'd had such a bad career start. Even WINZ laughed at me and didn't believe I'd knocked on 67 doors looking for work. When I got to 101 doors, a father and son-owned advertising agency offered me six months of free office space.

I was lucky enough to get a small loan from my parents – which I have paid back, by the way. Back in the day, a computer cost $8,000, so I carried some debt, had no clients, no employees. It was the beginning of a hard road, but I am glad I went through it. Otherwise, we wouldn't be the agency we are today.

How have you and your business been impacted by COVID-19?

Stepping into the unknown was quite frightening. We were hit hard as a business following the Christchurch earthquake in 2011, and I just remember thinking, 'Here we go again'.

During lockdowns, there was a reliance on Zoom, which I don't think is always a good thing as we're in the customer business. Communication can get lost on Zoom and, as a team, it's better to actually talk in person, so I was quite keen for us all to come back. It's not our real world.

We're a modern, digital company, so we had great systems in place to a certain extent, but I still had to focus intensely on the management side of the business, and we learned a lot about each other. We hit some really good points in learning to communicate in different ways.

Client wise, it was nerve-wracking as all our clients are from a massive range of industries so our nervousness was around how are they going to be affected, which obviously would have led to them not working with us anymore, however this was not the case and we managed to really successfully help not only ourselves, but our wonderful clients also.

What are currently your biggest challenges?

Marketing agencies are always on a mission to showcase the value they give to businesses, and that can be a challenge, but what happened during COVID was that clients started saying, 'Ahh… now we get what Pinnacle do'.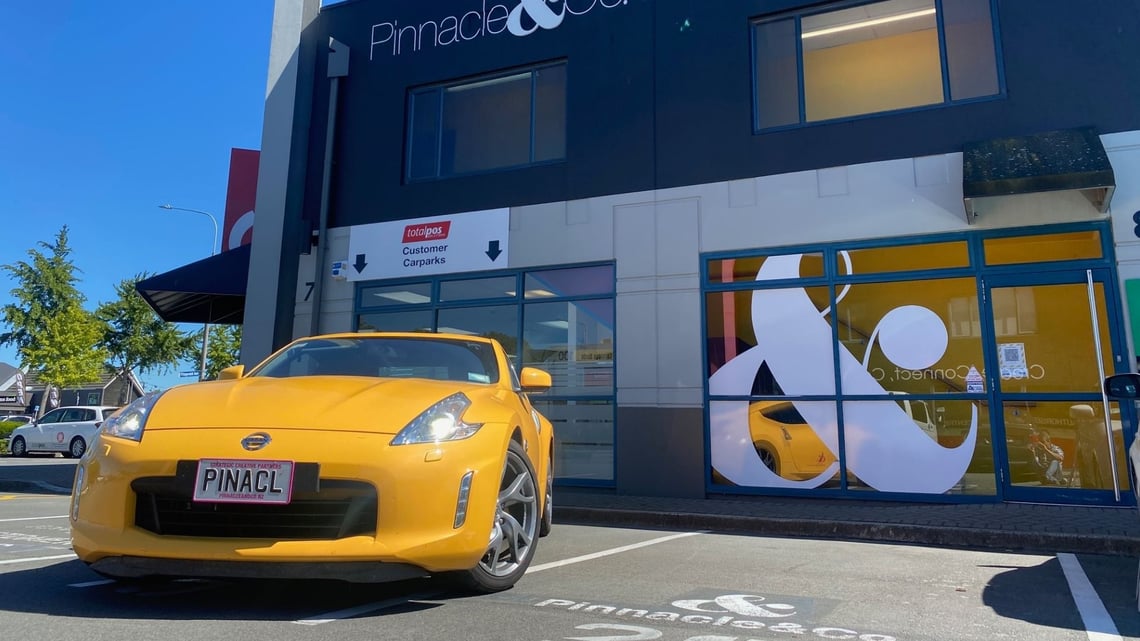 We have a secret recipe, a formula to succeed that we share with all our clients. The clients that went hard during lockdown were the ones that thrived because they were already communicating to their clients through us. They didn't need to 'learn' how to do that, and were delighted with the services we provided.

In November, I gave a social media seminar to a well-known travel business, who were struggling to communicate with their customers in the new world in which we live. They had to focus on the domestic market rather than an international one.

So we're helping clients to pivot, rethink and re-strategise. It's a win-win, because we get regular work, and our clients are getting regular work because they're in front of their clients, in turn.

It wasn't just business as usual. We all had to work even harder. You notice certain patterns running a business for 23 years. 2020 was the first year we didn't see a drop in business pre-election. The business owners succeeding through COVID just kept going because you can't wait two months to see what's happening. You just have to get on with it.

What kind of support have you received from The Icehouse and are you looking to keep working with them?

We work with Regional Business Partners anyway, and Asset Insurance is my insurance broker. Bruce Gray there has been a friend for years and they said they'd help me during COVID and suggested I go on The Icehouse's Taking Your Business Forward (TYBF) programme.

I'm a big fan of Asset Insurance because they have a sparkle, and are not just insurance brokers. They care about their company and clients. I'm the same, so it was an easy decision. We have an amazing alignment around our values and how we treat people.

And, of course, I have known about The Icehouse forever. They have a fantastic reputation, and my partner Russ Lory, (at Mackay Kitchens & Stairs) has done the Leadership Development Programme and other Icehouse programmes.

I've always gone to Icehouse seminars but have never really had the spare cash to make the next jump, so the scholarship has been an enormous benefit.

How have things changed since working with The Icehouse?

I loved TYBF. I was a bit nervous because I've done a lot of Zoom lately, and it can be a bit suffocating, but the online content was great. I enjoyed the interaction with the facilitators.

It gave me a chance to focus on my business again. It was a breath of fresh air, having another expert look at my business because a lot of owners work on their own, and that can be quite scary.

There were the big things, such as getting a better handle on financial forecasting and smoothing out internal systems. We have great systems in place, but they can always be better.

Following the digital sessions with Brett Roberts, we've gained three new clients. He made some suggestions on how we could improve our online systems, and all three of them said, 'it was because of your fantastic website'.

And there are the little things, too. We have good values here, but now we have them on the wall so everyone can see. It makes a difference. So, all in all, things are going extremely well.


What advice would you give to other entrepreneurs who are struggling/looking for help?

It's still got its moments, and that's why I give back, do mentoring, and why I do things like TYBF. It's important to look after your customers and your community.

True success comes from what you give, and we do a lot of work with charities and not-for-profits and support regional and national groups, such as Zonta International, which is dedicated to empowering women through service and advocacy.

I've just finished packing up some gift baskets to thank clients who have continued to work with us throughout the year. Only 10% of the world say 'thank you', so I wanted to do something special.

TYBF reminded me that you can't wear too many hats. People will often know more about your business in certain areas, and that's fine. Getting outside help has proved invaluable. There's so much out there you can learn to improve your business, and solo business owners need all the help they can get.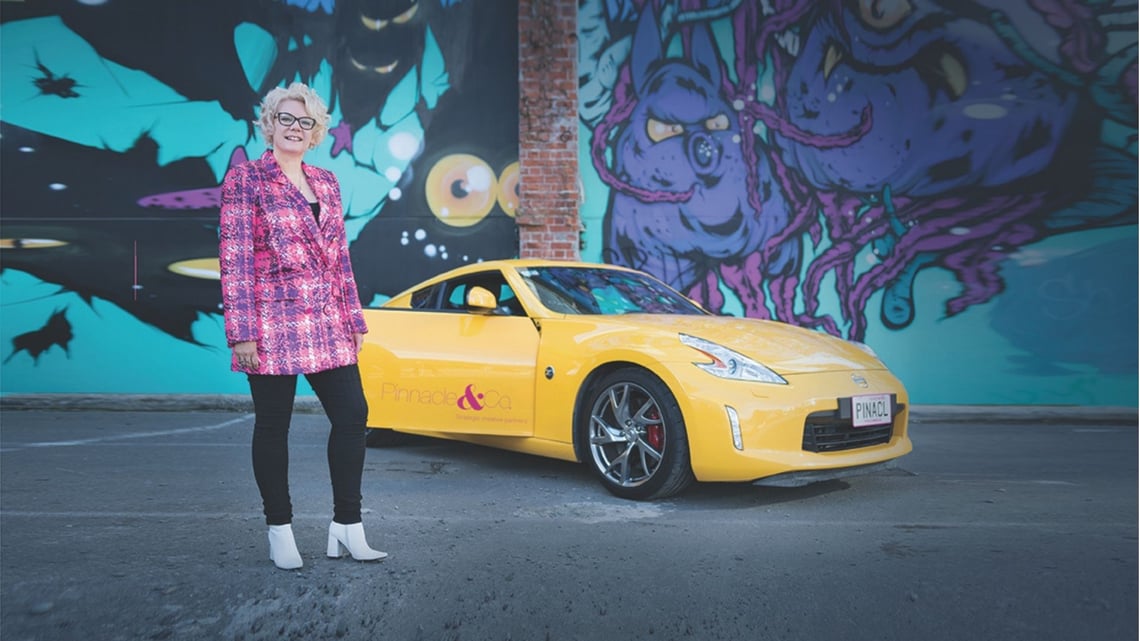 Follow the link for more information about Pinnacle&Co. and its extensive range of creative products and services.