Hamish Gordon is the CEO of Global Endeavours Group, a suite of five innovative businesses doing great things in the food ingredients and beverage sectors. Based in Auckland, Hamish started with Natural Sugars in 2009 and is on a journey of diversification and global expansion.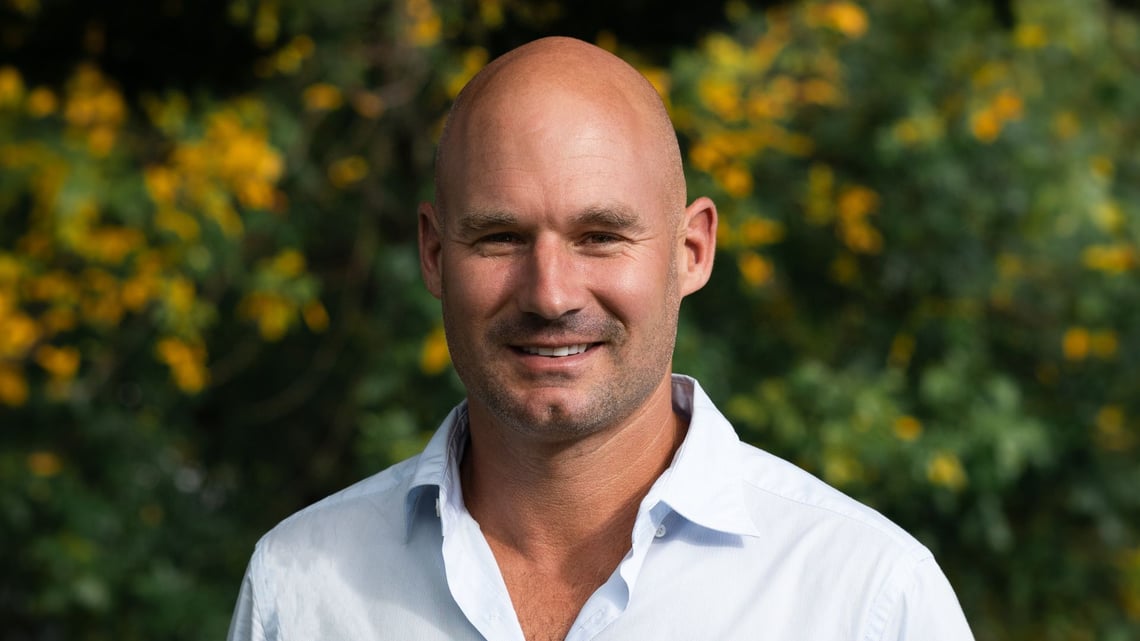 Location: Auckland
Business Type: Food Commodities and Beverages
Founded: 2009
Number of employees:  110
Current Business Situation:  25% year-on-year growth since year one
Relationship with The Icehouse: Owner Manager Programme Alumni

What's your day-to-day role?

I go where my time is needed and where I can make the most difference! My strengths are in the commercial side and the numbers, but I generally spend more time on the businesses that are going through the most change.

I have a great team and so long as I know that the business is on the right trajectory, then I can look for other opportunities. New businesses need a lot of attention, and you'll find yourself spending more time on the newer businesses than the more established ones.

How did you become a business owner?

I went to uni at Otago in 1998, not really having a clue what I wanted to do at that time, and completed my degree and postgraduate diploma before doing my big OE and working for some great companies. But I got bored and thought I could do better, so came home to New Zealand.

I did think I was going to run a sky-diving business but I had an accident on my fifth jump and went into the FMCG sector. An opportunity arrived to go into business in 2009 with two others. That was Natural Sugars and that's how we got started.

How did you get to know The Icehouse?

Since day one The Icehouse had come up in conversations with suppliers and customers who had been on Icehouse courses. Like a lot of people starting out, you're throwing everything into the business, so I didn't feel I had the time. Five years later I realised there's never a right time, so fully committed in 2014 and I'm an OMP 34 alumni.


What were your key takeaways?

I still remember the first day and seeing a lot of business owners around the table. It's quite daunting and a bit like the first day at school.

You don't know how you track versus all of these other people or even know what their businesses are. First block? I thought, 'Oh, this is quite good, there's some good people on there.' On the way to block two I was on the motorway thinking, 'I don't need this – I've got too much going on'! It wasn't until block three that I thought 'This is really awesome,' and then I couldn't really wait for the fourth and fifth blocks. By then you've grown this incredible rapport with the other participants, and you talk more freely, honestly and openly.

How did you weave your learnings into the business?

OMP is like a quick university course. You go through all the different parts of your business, whether it's IP, finance, marketing, sales, resilience, and you learn what your strengths and weaknesses are.

I made some changes pretty quickly, putting people in the right places and in the positions that I was looking after, realising that they're probably better at it than I am!

After OMP your head's buzzing. You make changes in your business and ask yourself 'Is this the right thing to do?' Then you realise that the changes you've made give you the time to work on the business and not in it.


Have you worked professionally with any other alumni since doing the programme?

I love business and I love meeting people from all over the world. One of our mottos is about doing great things with great people – and if I get to do that every day then it's not really like work. Six or seven of us catch up quarterly – a great bunch of people all with different perspectives. Some of them I am working with right now.

I love dealing with New Zealand businesses, making some really cool products and brands in New Zealand and then selling them to the world. That's what really drives me. There are some really great things happening for Global Endeavours, which has me feeling a little bit out of control again, but that's ok!


What advice would you give to entrepreneurs just starting out in business?

It's not for the faint hearted, but I 100% recommend it. You can make your excuses –I've got a family, a mortgage and so on – and I've talked to a lot of people who say that. But I don't know how much more security you've got working for somebody in today's environment than going out on your own. When you do go out on your own and go into business your options are sink or swim. You generally want to swim.

For budding entrepreneurs who don't know what they want to do, look at businesses that are a little bit ugly. Everyone wants to be in these cool businesses, but they're the most competitive, so go into a business that's a little bit less fancy and do something amazing with them.

Head to our podcast for the full interview with Hamish.

Click on the link for more information on the Global Endveavours Group and its range of businesses, products and services.