Mark Witkowski is Construction Foreman for Gemco Construction Ltd, part of the Gemco Group. Based in Havelock North in Hawke's Bay, Gemco is a fully established construction company encompassing all areas of commercial, industrial and residential construction.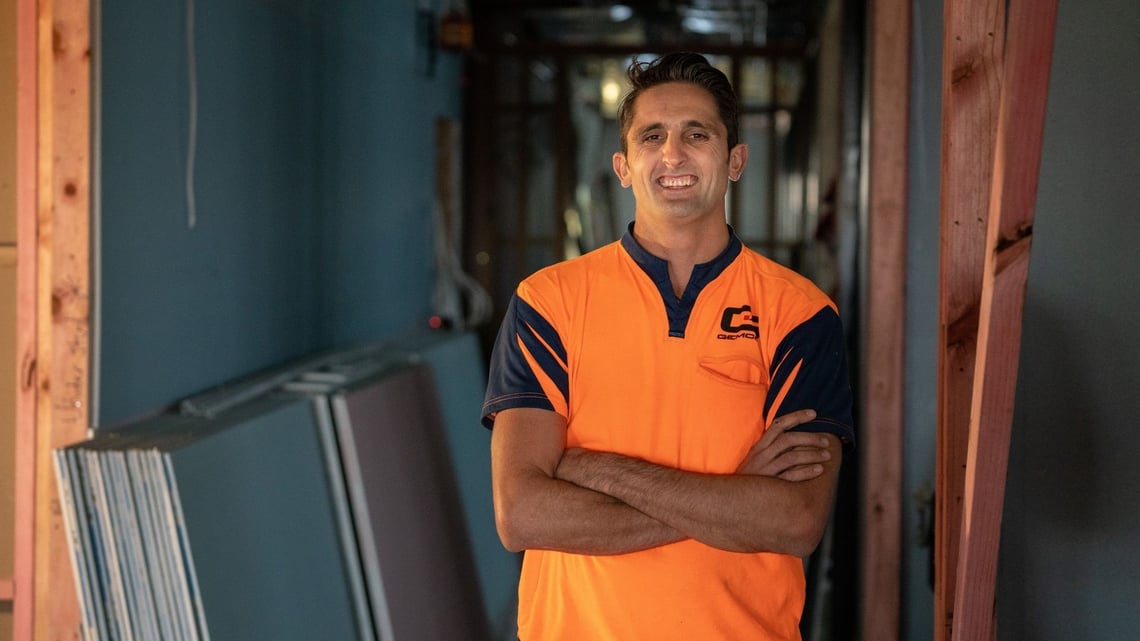 Location: Hawke's Bay
Business Type: Construction
Founded: 2001
Number of employees: 20-100 depending on the project
Current Business Situation: Rapid year-on-year growth
Relationship with The Icehouse: Effective Leadership Programme alumni

'Being recognised very quickly for his attitude, positive nature and confidence which was shown from the time Mark applied for the role, we knew we had employed the exact person we needed as part of our future to keep growing in the construction industry. Mark is always willing, along with his beaming smile, to always go beyond any expectations and for Gemco to be successful we must invest in our people. Mark has the drive and passion to be very successful and if we can help with that by doing these types of courses, then it's a win, win for everybody.' Chris Olsen, General Manager

How did you arrive at Gemco?

I am originally from Wellington, did my building apprenticeship, and spent 11 years fine-tuning my trade. I started running projects in the third year of my apprenticeship and by the age of 24 I was running more and more, and larger and larger projects. I applied for the job at Gemco in October 2017. I was living in Brisbane and then moved home and went straight into it. From there, once I got established, I moved quite quickly through the ranks.

Have you always been a leader?

I've always shown good leadership qualities and I think I have 'good' ability. I'm quite goal-driven, very positive and super enthusiastic. In the early days, the biggest learning curve for me was managing people who are considerably older than me, really experienced, and very good at what they do. But I've always had a bit of a knack for being able to communicate with a diverse range of people and that's helped me in my career.


What are currently your biggest challenges?

Tapping into people's different personalities is a challenge, but it's one that I really enjoy. I like working out what I need to do to motivate them. Some people might need a stern word and you need to show more empathy with others for them to thrive.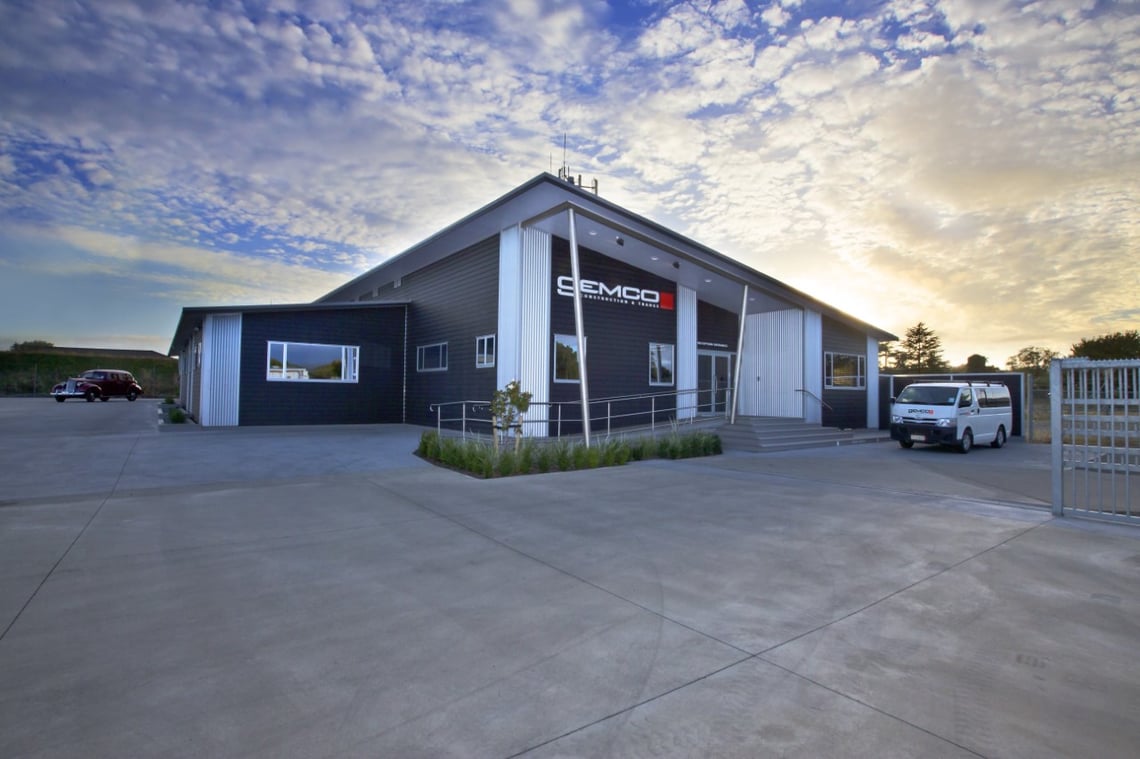 I only have three or five people in my immediate team currently, but at times I can have 20 on site which can swell to 100 personnel dependant on the project. I might not work directly with some of them, but I still need to know them all and make sure that they're on task.

We discussed this on the Effective Leadership Programme (ELP) funnily enough – how a negative approach when something goes wrong can just be a drain to all of the site, not just to those involved. I'm a very upbeat person. I don't lose my cool because that just creates resentment in people who suddenly don't really want to work for you and with you.

Site management can be a complex thing. There's no point in losing it because you may be in the first week of the 12-month project. You've still got another 12 months to work with those people, so you have to work around these daily issues to get the best performance.


What kind of support have you received from The Icehouse and are you looking to keep working with them?

Darren Diack is the Managing Director at Gemco and he approached me about doing ELP in 2019. He basically said 'would you like to go on it?' – it really was as simple as that.

I read through the programme information, and it was all a bit of a no-brainer for me. I've always thought that the more information and knowledge you can gain from other parties that can help you with your career, the better. The construction industry can be quite pressured at times, so anything that can help share and control the load is so valuable.

ELP was just fantastic and the facilitators, like Michaela [Vodanovich] were great. I was a fairly active member of the group, as I'm a big believer in that you get out what you put in! The coaches were very responsive to any questions or issues and always came back with 'good' answers which not only got you thinking but also took you in other directions.

The sessions around staff, planning and goal-setting were great because it wasn't just about setting goals but putting in place what you need to achieve them. The team management profile project was pretty revealing because it reiterated that I'm completely in the right career! I love my job, and the constant problem-solving that's required as a site manager is something I relish.


How have things changed since working with The Icehouse?

I wouldn't say I used to take everything on my shoulders, but because I want things to go right, I always want to have my finger in every pie. ELP reminded me that I need to remember my guys and subcontractors are good. So the planning side of things helped me a lot – recognising my staff and their abilities, so that they can hold parts of the load to help get us to our shared goals and individual targets as well.

This idea filters down to the next generation. I can set up my apprentices with the right people so that they have the opportunity to grow. On site, I like to challenge my team while making sure that what they're challenged with is achievable for them, too.

I don't know everything, so leaders have to understand that they need to use all the people in a business to achieve our goals. That's my approach because if you believe you know it all, then you're going to run into trouble eventually.

I need to keep people optimistic and focused on achieving their goals. This is so important in the construction trade because, for example, once winter sets in you may well be out in the harsh weather for months on end doing demanding work.

Leadership for me is about keeping the environment positive and the guys on task. Then there's all of the personal things that you absorb as a manager as well, because everybody has stuff going on in their lives. I like to think that I'm an approachable guy who people can talk to and that it's safe for them do that.


What advice would you give to other entrepreneurs who are struggling/looking for help?

I recommend ELP all the time! Darren has approached me about suggesting other team members to participate in The Icehouse programmes and I always mention it outside Gemco when I'm having a beer with my mates.

If you can gain knowledge, and people are willing to share that knowledge with you, then that's how you become better at your job and a better person.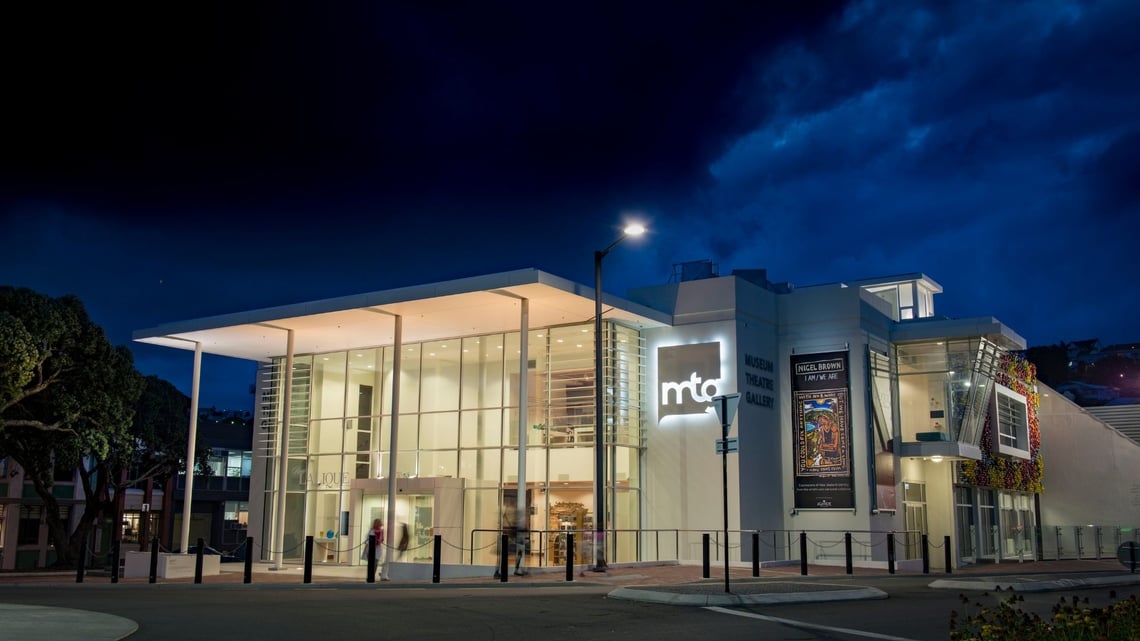 Follow the link for more information about Gemco and its extensive range of construction projects and services.