Jayden Boylan is National Business Manager at Access Automation New Zealand. Purchased by the current owners in 2014, the business has transformed into a leading supplier of perimeter automation products and solutions across New Zealand. The core business supplies gate operators, boom gates, bollards and intercoms to a network of strategic installation partners.
Due to the nature of the products, the company has invested in further specialisation, including a specification and design service delivered by house mechatronic engineers. Based on the North Shore of Auckland, the tight-knit team takes on all automation projects with no fuss, ensuring Europe's finest automation products are built in to projects seamlessly.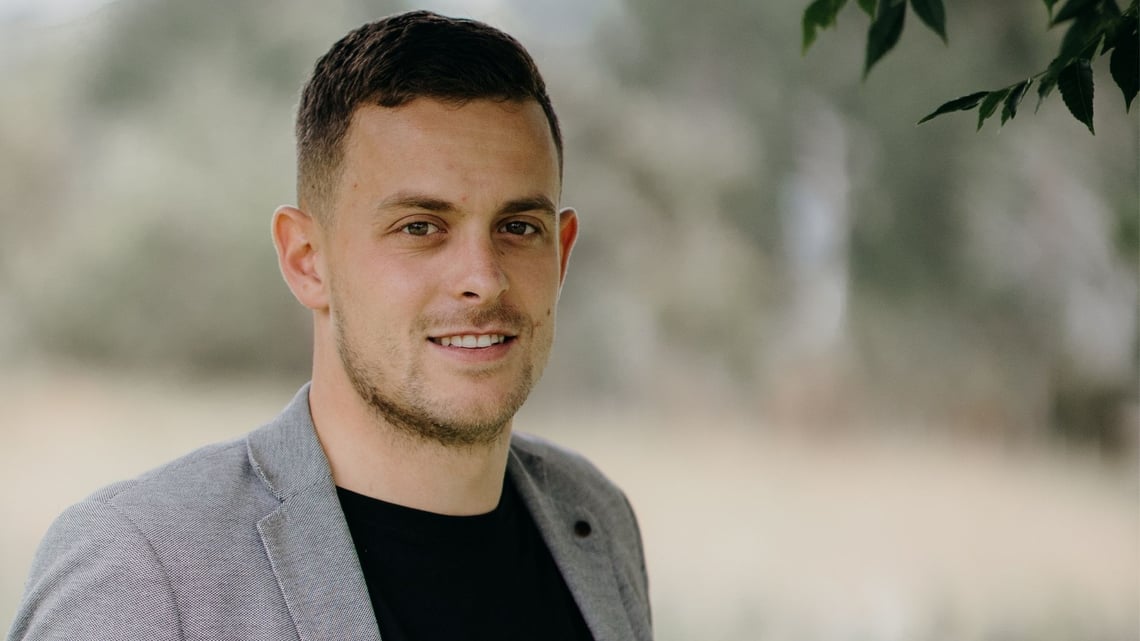 Location:  Auckland
Business Type: Technology and Property
Founded:  2014
Number of Employees:  8 
Current Business Situation: Aligning sales strategies to overall growth to meet ten-year business plan
Relationship with The Icehouse: Building Sales Structure & Skills Alumni

'Jayden is a crucial cog in the Access Automation business. With a drive for personal growth and development, Jayden typifies the culture of the business. His leadership of his responsibilities is undoubted. The BSSS course in line with the leadership principles covered has given Jayden a greater understanding of business interaction and relationship building, resulting in great results for our customers and our business.' Lloyd Richardson, Managing Director


Tell us about your role?

I joined Access Automation in 2017 as Business Development Manager and I have recently moved into the National Business Manager role. The day-to-day is focused on business development, sales management, future expansion, and the leadership of my team of five.

Why did you join the business?

I worked at Arrowhead Alarm products as a sales representative prior to joining Access Automation New Zealand. It was a perfect next step for me in my career progression. This came after competing at national level in athletics and a football scholarship to a US university. Sadly a serious leg injury put paid to that! However, the learnings from playing representative sport has put me in great stead for my business career.


What were the biggest challenges for you in your role pre-Building Sales Structure & Skills (BSSS)?

As a business we really needed to work out how to take that next leap as we have ambitious plans for the future. We were at the beginning stages of our next growth strategy and managing growth has always been the big thing for us.

Lloyd Richardson, the Managing Director and I, sat down together to work out what we needed to do next. We looked online just before COVID-19 hit in March 2020 to see what kind of sales strategy courses we could go on. The Icehouse and BSSS came up and I said; 'That's exactly what we want to be doing'.


What kind of support have you received from The Icehouse and are you looking to keep working with them?

A lot of businesses don't really appreciate how important it is to scale and align your sales strategy to your growth. Lloyd and I work closely together anyway, so we decided to both do BSSS at the same time so we're both completely aligned on which direction we want the company to go in. The great thing about Lloyd is that he involves me in everything.

What did you learn on BSSS?

We knew that BSSS could refine my sales techniques, with the knock-on effect being that we could integrate what we learnt into the next stage of our growth strategy. It was great, and really opened my mind around processes. Two parts that really stood out for me were sales effectiveness face to face with customers and the bird profile exercise.

I really wanted to refine and properly structure how I go into meetings, to understand the preparation I need to do, and that was so valuable. I also learnt how to plan properly so I can understand the needs profile with each client prior to getting into it and how to have good sales conversations on the back of that pre-work.

BSSS was so deep – even examining how to identify and connect with all the different personality styles when you're having those conversations. The DOPE (Dove, Owl, Peacock, Eagle) Bird Personality Test exercise and being able to bring that into real world situations with clients was huge for me.


How has BSSS helped you in your role?

We have recovered from COVID and are currently on track. There are a few extra benefits you get post-programme, which sometimes you don't get to hear about, such as networking. For example, we've actually started working with a specialist engineering business development person who we met through someone on BSSS.

I've taken bits and pieces of the course and used that in our own training workshops, which benefits the whole company. And being able to bounce things around with Derek Young, the facilitator, was great because, obviously, he's already done it all and speaks from theory and experience.

We discussed a real-life situation we have in the business and how to make it work. From that first smaller point we were able to map out a plan to make some big moves around where we want the business to be in ten years. Bringing those ideas out into the real world was really cool.

Before BSSS I wanted to get some new insights into customer retention and closing large projects and I got that and much more. Best of all, what we learnt isn't only relevant to the business now. We have a sales framework in place which can last, adapt when we need to, and put us in good shape far into the future.

Follow this link for more information about Access Automation New Zealand and its range of products and services.