John Stokes is the founder and owner of Eat The Kiwi, an international food company which delivers high-quality New Zealand produce to restaurants, supermarkets and homes in Hong Kong, Shanghai and Samoa.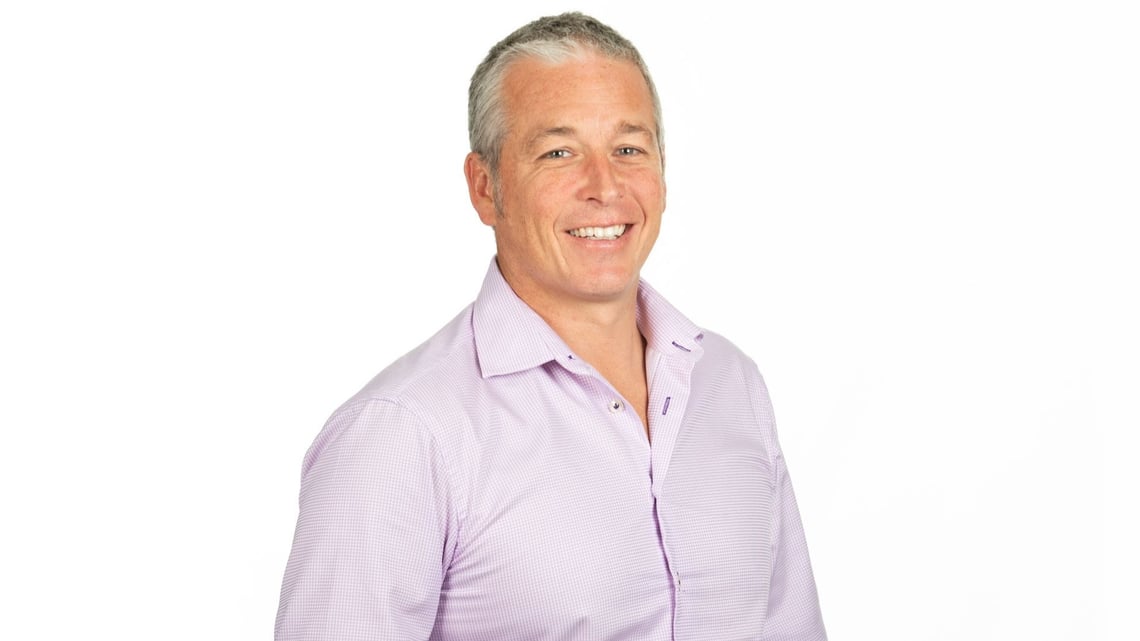 Location:  Auckland
Business Type:  Food and Beverage
Founded:  2015
Number of Employees:  50+
Current Business Situation: International expansion following rapid Covid recovery
Relationship with The Icehouse: Owner Manager Programme Alumni

'John had always referred to The Icehouse programme as a pivotal moment in the growth of him and the business. Currently as a team of Eat the Kiwi Owner Managers we are conducting a virtual course on leadership and growth with The Icehouse.' Steve Trafford, General Manager, Eat The Kiwi Samoa

Tell us about yourself and why you decided to become an entrepreneur?

I believe entrepreneurs are born, not made so we can thank my mother and father for that! I purchased a food service business for restaurants supplying fruit and veg called The Produce Company in Auckland with Rob McPhee, my business partner, in 2001.

We set up an international exporting office supplying super yachts around the Pacific. We did that for about 10 years and it was lots of fun. I got to go to faraway places always taking the surfboard with me!

As the business grew quickly it got to a point where we asked ourselves, 'Where are we going with this?'. So we worked with a strategist around what could be harnessed by the export opportunities we saw.


Why did you choose your type of business?

It really was one door opening into the next. Always say, 'Yes, chef' was our motto.

Eat The Kiwi was born out of the success of The Produce Company. We wanted to showcase the amazing produce we have in New Zealand, so we explored where to take it and created a shortlist out of Hong Kong, Vietnam, Russia and Vancouver. Further research put Hong Kong at the top of the list – it had direct flights from New Zealand, low corruption levels, spoke English, an established upper class, and all those sorts of things.

As part of our due diligence, I got to travel to HK to eat! I literally put on five kilos in a week. I needed to find out if we could sell NZ produce to the chef's purchasing officers at supermarkets. By dining in their restaurants this gave me access to interview potential clients in a non-salesman approach, 'Hey, look, we're here from New Zealand. What do you know about New Zealand? Would you be interested in New Zealand products? What sort of products would you like? What are you missing?'

They really opened up to us because I had nothing to sell at the time, but in doing so they became our first clients to target when we came back with the things they had asked for.

Back in NZ we asked ourselves who would like to come on the journey with us because going overseas can be quite an expensive game and really, really hard. We approached key partners across different food categories – Sanford, Fonterra, Alliance Meats, Brinks Poultry and Tuner and Growers and then most importantly NZTE for support and advice.

Since moving to Hong Kong in 2015, we have started more offices in Shanghai and Western Samoa under the Eat the Kiwi Brand and sister company Dynamic Supplies in Vanuatu – introducing thousands of people to hundreds of New Zealand food products.


How does 2021 look for you compared to 2020?

For us it's about looking forward. We have a Pacific strategy and an Asian strategy and, in the future, we're looking to develop outside of those areas into the US and Europe. We always have an eye on the future and young Kiwis who want to set up offices overseas.

Covid has been interesting in how it affected our territories, we originally thought we'd be in big trouble with no tourists in the Pacific and restaurants in lockdown in Asia, but people have got to eat, and our team have done a cracking job to keep driving sales through channels like online and supermarkets.

Why is it good for New Zealand? We have a great model for New Zealand and for small businesses who want the opportunity to use us as a first time to do some exporting.

In essence, if you're in Auckland, for example, where I live, and you want to go and get French cheese or Japanese food, you go to the guys who are from France or from Japan. Well, who are the Kiwis doing it in reverse, who can say 'I'm from New Zealand, I'm an expert. Come and get my New Zealand produce?' That's where we come in.

Our model is reliant on getting product to our territories by sea or air so it's a little bit worrying when we can't get deliver. We've had an increase in freight logistic problems with Covid and also I haven't been able to go and see the team and they haven't been able to come home and see their families.

On the flip side, we've had governmental support with air freight subsidies and because many other countries have their supply chain channels disturbed, we've been able to get good growth.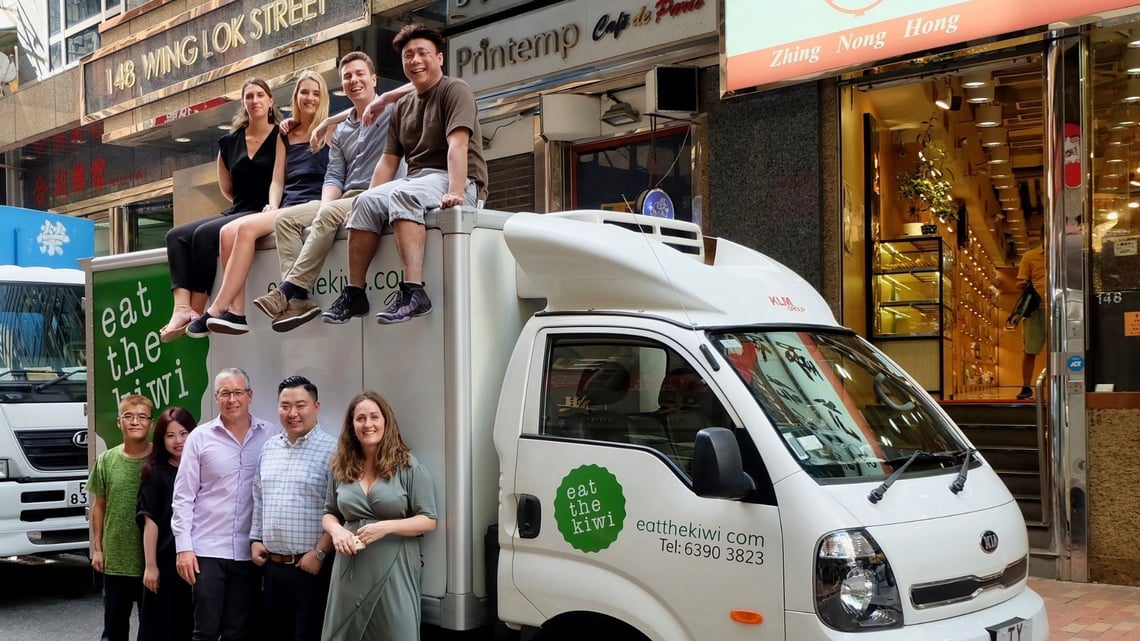 What are currently your biggest challenges?

Trying to get the balance right between pushing too hard and being conservative in a world that's upside down with Covid.

I like a very collaborative style when operating the business – not only with the general managers who are running our team (we meet each month) but also with the support people we have in place such as NZTE and our board of directors, to help us make sure we're making the right decisions.


What kind of support have you received from The Icehouse and are you looking to keep working with them?

I did OMP 19 in 2009. My brother Mike Stokes was the Sales Manager at The Icehouse at the time, and he said the Owner Manager Programme would be helpful to me. Rob and I chatted about whether we should do OMP together, but we agreed he should do it first.

Very early on in OMP 17 he said. 'Mate, this is great, you need to be on the next available programme, so we're aligned!' My relationship with The Icehouse grew from there.

I've been a guest speaker at a few OMPs and I regularly attend functions and stay connected to the The Icehouse team. My General Management Team is about to embark on a customised virtual business programme with The Icehouse via Zoom which will be exciting for them, and I'll get to brush up on the latest business thinking as well.


How have things changed since working with The Icehouse?

Going to The Icehouse is another extension of business learning. It just puts you on another level. Everyone gets something different from OMP but what we got out of it was the need to harness our expertise and create a brand, which we began with The Produce Company and then Eat the Kiwi. That was a massive moment for us in moving the business forward.

I believe you learn 60% off the programme and 40% from your cohorts. Business is always about learning and copying. When you're at school you're taught not to copy off anyone, but you should be copying in business and just refining it to make it better.

We were initially going to grow this business, sell it, and retire at 40! The Icehouse asked us some big questions; 'Why do you need to do that?' and 'Why don't you just keep it growing and if you want to retire one day, get in a general manager?' OMP helped us decide not to sell the company but to keep on expanding.

I'm still strongly connected to my cohort from OMP 19, and that's great fun and, because we keep in touch, the OMP experience continues.


What advice would you give to other entrepreneurs who are struggling/looking for help?

Look for 'grey hairs' to help mentor you on your journey because it's great to learn from people who've had more experience than you. All my general managers apart from one are in their 30s, I'm mentoring them daily.

One of my favourites business sayings is 'If you make two-thirds right decisions, and no one decision is going to tip up your business up, you'll always be moving forward'.

Follow the link for more information on Eat The Kiwi and its range of products and services.