Gabby Kirk is the Director and owner of the Auckland-based Papier Hq. Founded in 2017, the boutique online shop sells original high-quality custom-made prints, personal and wedding stationery and wall art for New Zealand homes.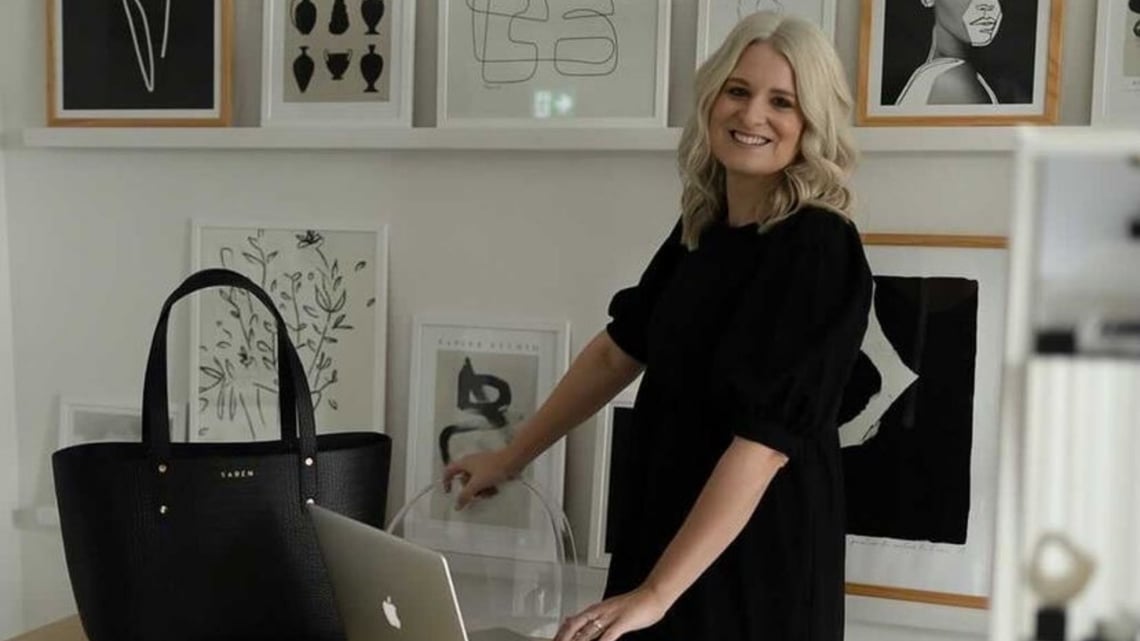 Location:  Auckland
Business Type:  Consumer Goods
Founded:  2017
Number of Employees:  4
Current Business Situation: Managing rapid expansion of the business amid accelerated growth
The Icehouse Business Coach: Kevin D'Ambros-Smith

'Gabby and Jarrod have been amazing to work with, they have quickly implemented the ideas and solutions we have discussed at meetings and their business has benefitted from the lift in customer acquisitions and sales.' Kevin D'Ambros-Smith

Tell us about yourself and why you decided to become an entrepreneur?

I reached a point in my career where I felt like I had learnt everything I could in that position and it was time to take a risk and start my own business. I had always wanted to do it and it felt like the timing was finally right.

I went from resigning from my job to four months later launching our website. It was a crazy whirlwind experience. I have always admired strong business women and men who are dominating their industries. I'm very lucky I get to do what I love every day. It definitely doesn't come without its challenges though.
Why did you choose your type of business?

Papier Hq started out by designing prints for friends and family as gifts or custom pieces. This was where it really began. My background is Textile Design so it was a very natural progression for me. My previous role had me working across a wide variety of areas of the business including product development, design, marketing, account management. It really set me up to being able to look after a variety of areas in my own business.
How does 2021 look for you compared to 2020?

2020 was challenging for most businesses with the world facing a global pandemic and NZ lockdown. We had some of our worst months in 2020 and some of our best. During lockdown I used this as an opportunity to work on my new stationery and greeting card range. This year was the year we really focused on wholesale and new product ranges. We have gone from stocking in no retailers to now over 70. We want this number to be doubled by the end of the year as well as the launch of new product ranges.
What are currently your biggest challenges?

With growth comes further responsibilities and knowledge to ensure everything runs smoothly. With a new stationery range that was launched in April 2021 our biggest challenge is navigating our way through stock demands.

We have always used New Zealand suppliers, so with products now coming in from overseas we need to stay on top of stock management. The rapid expansion of our business into new product ranges and wholesale accounts is very exciting but comes with more stress and organisation. This will be our biggest challenge this year.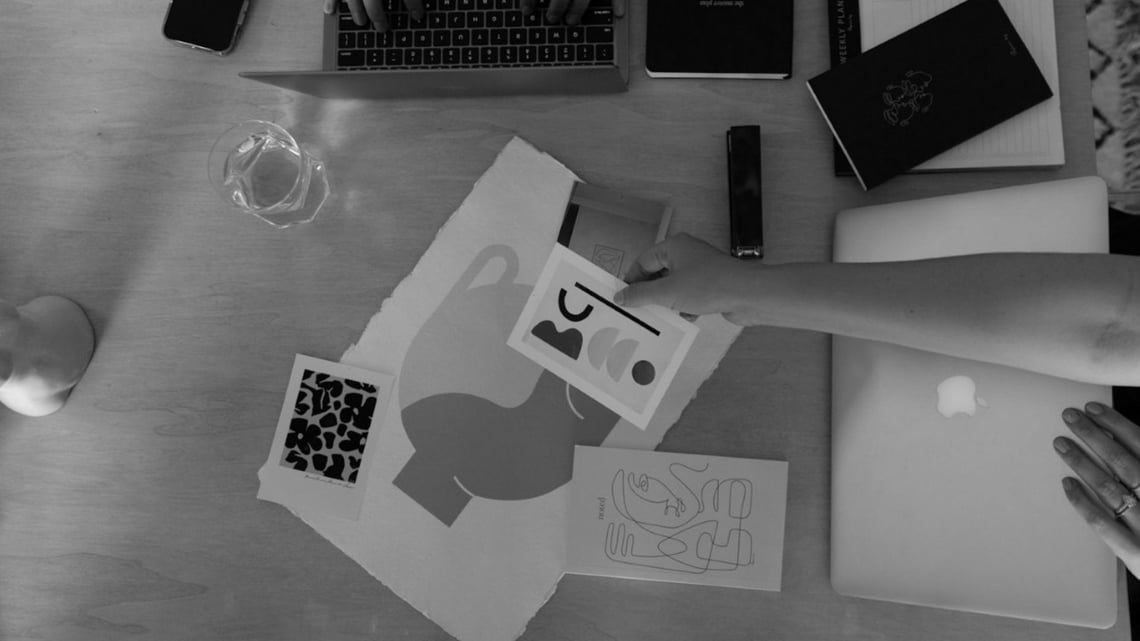 What kind of support have you received from The Icehouse and are you looking to keep working with them?

We signed up to one-on-one business mentoring from The Icehouse with Kevin D'Ambros-Smith. He really got our vision from the beginning and has been a huge help in putting together a clearer plan and strategy for the next five years.

So far, the mentoring has allowed me to identify the aspects of the business which are good and the aspects of the business which need some work. Being self-employed there is no accountability, so no one to answer to. The negative side to this is it can sometimes be hard to motivate yourself and stay on track. The mentoring programme ensures I stay focused and keep up with the tasks I have set myself each week to get the most out of it.
How have things changed since working with The Icehouse?

The biggest thing for us was sitting down and mapping out the next 12 months so we knew what it would look like going forward. It's very easy to get overwhelmed and not know how to tackle the next hurdles but by breaking it down it makes it feel much more achievable. This tool is going to be very useful and powerful in the next few years as we strive to hit new targets and growth goals within the business.
What advice would you give to other entrepreneurs who are struggling/looking for help?

Don't be afraid to ask for help from people that have walked in your shoes previously. The great thing about The Icehouse is the coach you have will be there to walk you through your biggest challenges and help you come up with solutions. You don't know what you don't know. Take calculated risks and develop a product you are truly passionate about. If you create something that is unique and important to you, it will shine through in everything you do.

Follow this link for more information about Papier Hq and its range of products and services.