Simon Keepa is the owner, Director and Principal Physiotherapist of PhysioAction, the Auckland-wide physiotherapy company. In operation for more than 30 years, the team provides assessment, treatment, and prevention of a wide range of injuries and conditions across four locations with a heavy emphasis on private clinics and schools.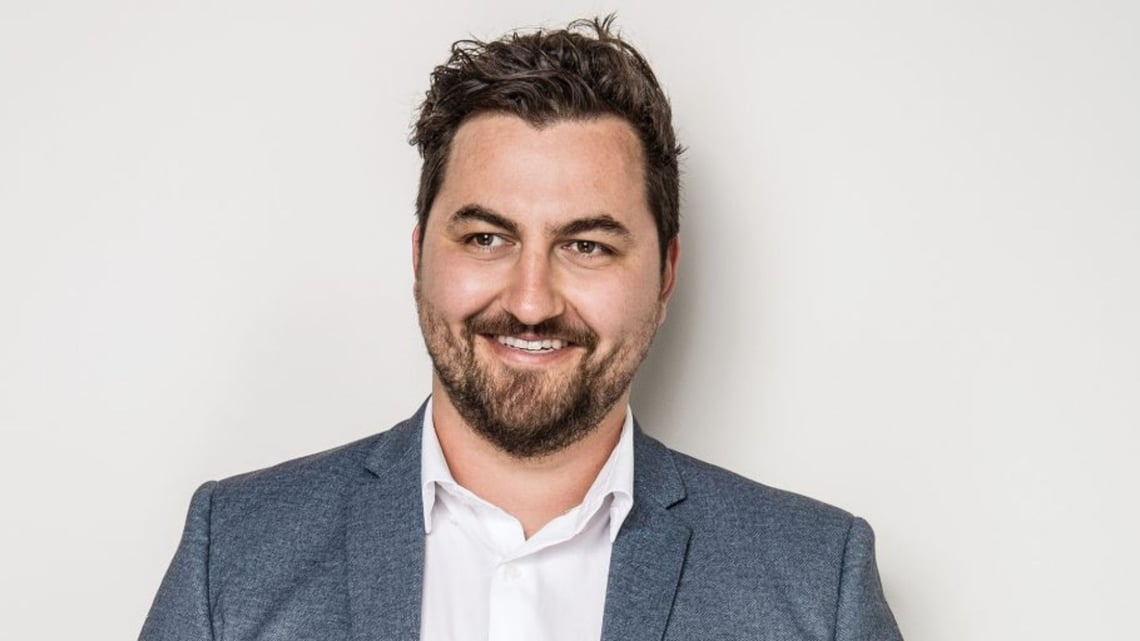 Location: Auckland
Business Type: Medical and Healthcare
Founded: 1984 (Simon took over the business in 2013)
Number of employees: 22
Current Business Situation: Rapid post COVID-19 growth and plans for regional expansion
Relationship with The Icehouse: Owner Manager Programme Alumni

'It's easy to say you have the best boss, but I actually do. Si is honest and expects nothing from anyone that he wouldn't do himself. He makes time for everyone on the team and really listens to what they are saying. He helps when it's needed, and comes up with solutions. He is kind, funny and smart. He will ask for opinions and take on board suggestions. He is a great boss to work for.' Chrissy Hempseed, Operations Manager


Tell us about yourself and why you decided to become an owner?

I suppose I'm an accidental businessman. I was first introduced to PhysioAction in my second year at AUT University through my brother – who was, and still is, a physiotherapist here. They needed a spare pair of hands and I was lucky enough to get some work experience. That was my first introduction to working in a formal practice.

How did you become the owner of your business?

It was a really strange process. I graduated, spent three and a half years working my way through the system and was offered a job in a travelling physio role for the Vodafone Warriors Reserve Grade, which meant heading to Australia for away games.

I had an open chat with the owner and told him I'd need Fridays off, and he said that would be easier to do if I owned my own business! He'd built up PhysioAction over 28 years, but was looking to sell, and to someone he and our clients knew and trusted. We basically shook hands and agreed that this was the direction both of us wanted to head in.

I was going to Europe for a two-month holiday so I thought over everything very carefully during that time. Negotiations were easy and very seamless as we had already agreed on a price. I had to go to the bank of mum and dad, and it was tricky making the jump. I went to university to become a physio – not to run my own business. I was still honing my trade, so suddenly had to pull back from that.


How does 2021 look for you compared to 2020?

Of course it was an unusual 12 months but we've negotiated things pretty well. It's been very stressful but we were pretty positive about things from the first lockdown.

I explained to the team that it was our intention to have a company to come back to, that we were in a good position, and the team rallied and got on board with that really well.

In terms of my workload it was all about mitigating risk, setting our sights on what life would look like in Level Two, how we would offer our services when we returned to the office space and operate on the other side. We ran online sessions, but once the doors reopened we were overwhelmed with the support we received.

It was pretty instantaneous. We suspected it might be three or four weeks to get back to some sort of normality but within two or three days we were back to post-Covid business levels. A big component of what we do is school-based physiotherapy, and getting back into those environments really helped. It was like turning on a tap.

In 2020 annual turnover was on track for $1.45m and by the end of the year we were going through another growth stage. We'd employed a couple of new people and were slightly ahead of our budget, which is pretty remarkable considering the amount of time that we'd had away from work.


What are currently your biggest challenges?

Away from COVID, the biggest challenges came when I first took over the business. I'd thought I'd have a sustained period as a physiotherapist and suddenly I was an owner.

Not only was my brother working in the practice, but a couple of my university mates, too – one of which I'd known since I was 15. It was a bit awkward to be in that position and I had to separate myself from that, but that develops the longer you're an owner. All of those people are still in the company and we're great friends.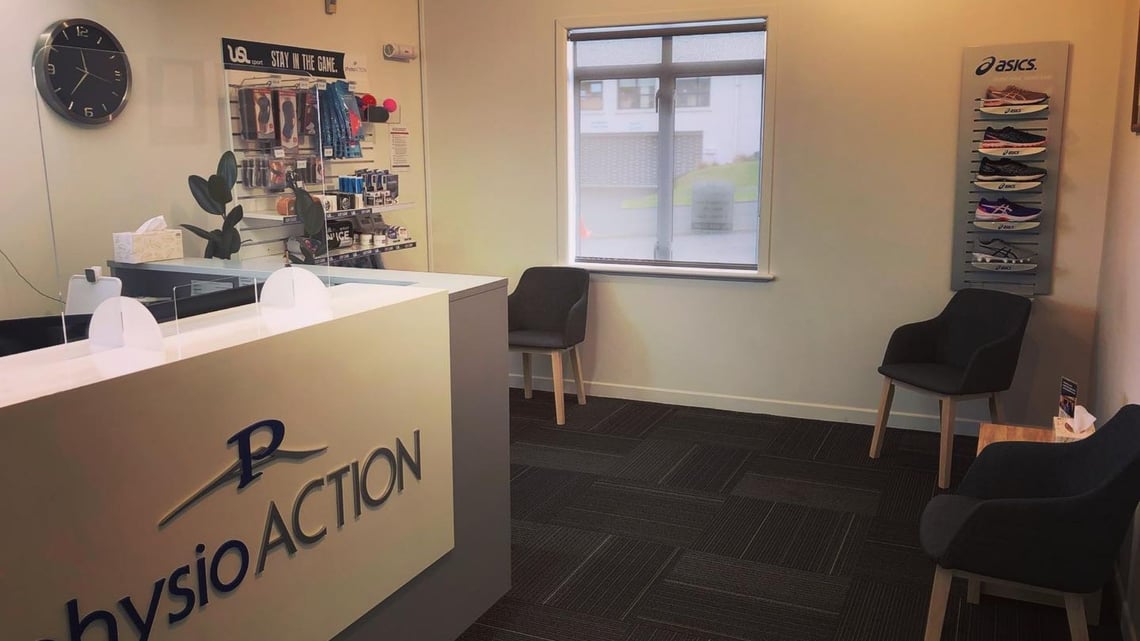 What kind of support have you received from The Icehouse and are you looking to keep working with them?

I was speaking to a contact at the RBP network in early 2019, who recommended a few things and that included getting funding for The Icehouse's Improving Business Planning and Performance, a two-day workshop.

That's where I met Chris Woods, who facilitated the sessions and suggested that the Owner Manager Programme might be a better fit for me as my business was at the larger end of the scale for what I'd just done.

I actually knew two people who'd done the programme before and they said OMP would sort me out! So I was part of the OMP 50 cohort throughout 2020 – the one that didn't get affected by lockdown!

I was at a crossroads thanks to the previous four or five months of disruption, and made a conscious decision on the direction we needed to grow. I'd done my homework around how best to achieve that; examining our target market demographic, changing our website, creating content for blogs and so on.

OMP helped me find and refine the strategy I was looking for. I always thought my business was very specific. How can someone who's not in the industry tell me what I should be doing? But the advice I got from the very beginning of OMP was that we're in the services industry, and my challenges aren't that different from other owners. So picking people's brains and getting some great advice and wonderful critiques was the springboard to turn my business plans into a reality.

The biggest thing I got out of it was confirmation that for us to expand the footprint of the service, we should expand into new regions, and understanding how to manage that expansion effectively, was really exciting.

There was immense value in every one of the blocks. I said to Deb Shepherd [facilitator] that the challenge for me was not to knee-jerk after each block and make significant changes that could potentially upset the applecart, because you leave each session buzzing.

Some of the smaller changes I've started to implement are around being more disciplined around management meetings, structuring those better, and understanding that how I communicate to the team can get more engagement and proactivity. The OMP leadership profiles were a gold nugget. Owners need to be open and transparent and communicate effectively because a little bit of transparency goes a long way – something I probably didn't realise before OMP.


What advice would you give to other entrepreneurs who are struggling/looking for help?

I entered OMP with three or four scenarios floating around in my head but I wasn't totally sure on the best strategy. OMP gave me clarity – creating a model for growth that wasn't even in my three or four scenarios before, and it's thanks to OMP that the business is heading in the direction we see today.

I'm not really invested in professional development, personally. I invest in my staff, but owners don't really invest in themselves. For people who are at a tipping point in their growth I'd strongly recommend that they find a way to attend OMP because the value far exceeds the outlay. OMP was so comprehensive and I can't speak highly enough about it.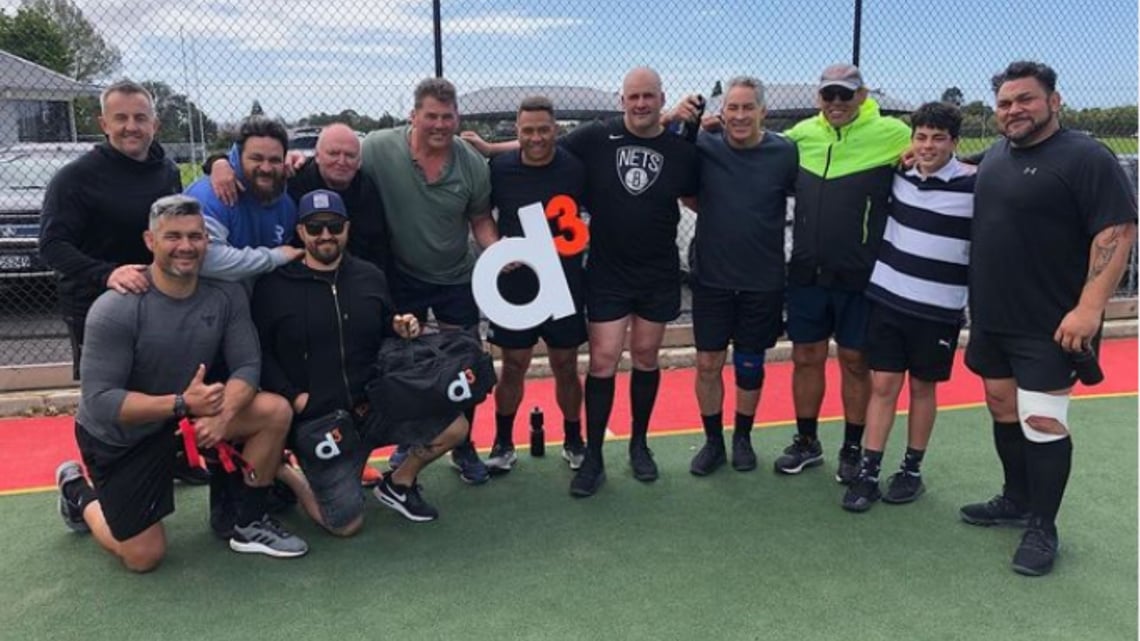 Follow the link for more information about PhysioAction and its extensive range of health services and products.