Shayne Forrest is the General Manager for Marketing and Commercial at the iconic Hobbiton Movie Set, New Zealand's most popular international tourist attraction. Hobbiton offers a variety of world-class visitor experiences including movie set tours, festivals and special one-off events celebrating The Lord of the Rings and The Hobbit movie trilogies.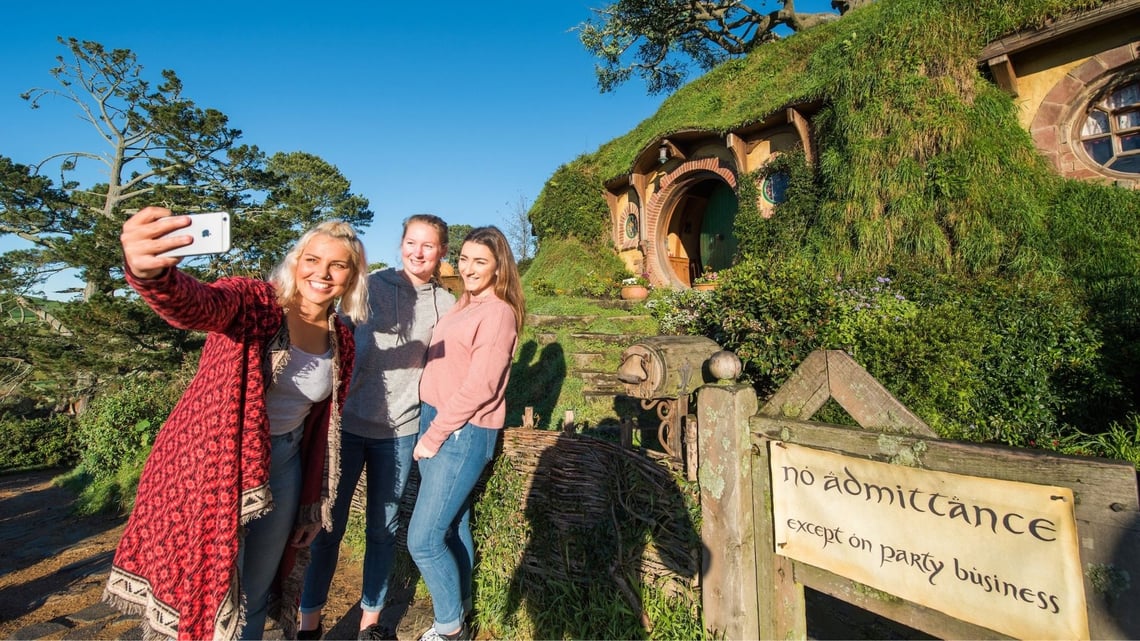 Location: Matamata, Waikato
Business Type: Tourism and Hospitality
Founded: 2002
Number of Employees: 45
Current Business Situation: Scaling the business with a current focus on domestic tourism until international travel is reintroduced
Relationship with The Icehouse: Leadership Development Programme alumni (2019) and Knowing Your Numbers workshop (2020)

'Shayne is a very practical and hands-on leader. He trusts his team and empowers us to make decisions, but isn't afraid to get stuck in and get his hands dirty when needed. He also brings a fun energy to the workplace which sets the tone and contributes to our team culture here at Hobbiton.' Lily Craig, Marketing Manager
Tell us about yourself and why you decided to become an entrepreneur?

I'm not an entrepreneur in the classic sense, but in a previous life I ran a business and was an actor at the same time. I knew it would be difficult to find a job that incorporates the two, but I've managed to do it.
Why did you choose your type of business?

My wife got a job in Matamata in 2010 and friends joked that I should work at Hobbiton, which I didn't realise was a real place! As I had three months spare in between acting, I got a job here as a barista. I fell in love with it straight away and, apart from a two-year stint away when the area was being remodelled and used for filming, I've been here full-time since 2012.

I've moved through all the different areas of business; as food and beverage manager helping to set up The Green Dragon Inn, managing the café, shop and the ticketing, before managing the marketing and commercial side.
How have you and your business been impacted by COVID-19?

We were averaging 150,000 visitors in 2012 and in 2019 we were on track for 680,000. Last year we opened our new office and conference facilities and were very excited about the future.

We were watching the COVID situation very closely – as early as December – and were anticipating we would lose access to some of those long-haul markets like China. The thinking was at least we'd have access to Australia and New Zealand at the bare minimum. As a business, we've always been weighted around 80% international and 20% domestic, and no single market accounts for no more than 20% of our business.

So we had that healthy spread, but things changed pretty quickly as the situation escalated and the international borders closed. We actually closed the facility before we had to, because we thought we had a responsibility to our staff, customers, and the local community. It was a pretty scary and emotional time.
What are currently your biggest challenges?

COVID was probably the toughest thing I've ever been through as a senior leader. We've always had a fantastic culture here and a very close team. We were a staff of 290 full-time employees and we went down to 26.

We made sure we communicated openly with the team and, as we moved so quickly, we wanted to make sure that the staff got everything they were entitled to, and we set them up to go out in the best possible shape to find other jobs. Our current mantra is 'Let's survive and grow to get our jobs back for our mates'.

We've been pivoting roles, and the ones who stayed were multi-skilled across different areas because we had to cover all bases as much as we could as we moved through the levels.

We've been humbled by the support we've received from New Zealanders through our domestic tourism initiatives. We're launching a second breakfast tour, celebrated International Hobbit Day in September and that sold out. The response has been fantastic.

We're now open seven days a week and have 45 full-time employees and 12 casual staff, so we're growing again.

We looked at our price points and, while there's been a lot of discounting and price slashing in the sector, we have kept things as they are. The thing that has made Hobbiton such a success is the consistency of the delivery of the product. So we've maintained our pricing because we believe it's set at the right amount. We want to make sure we're still offering the best experience possible, a world-class product that all New Zealanders can enjoy.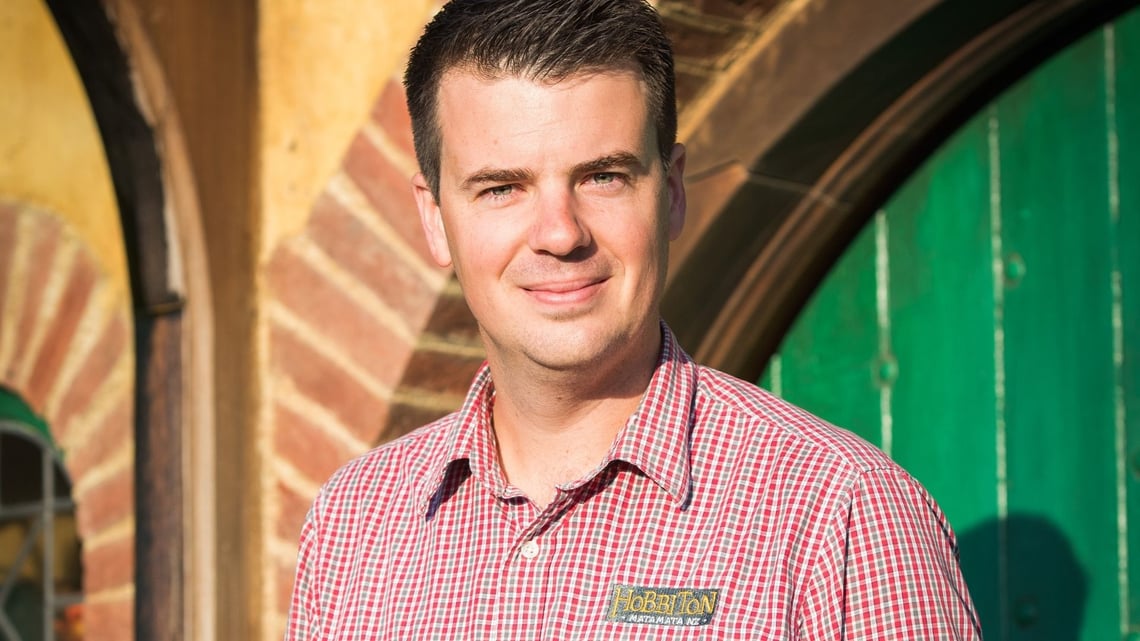 What kind of support have you received from The Icehouse and are you looking to keep working with them?

The Icehouse was recommended to us by Jason Macklow at Good George Brewing (who supplies our exclusive beverages in The Green Dragon Inn). He did the Owner Manager Programme himself and spoke very highly of it and The Icehouse in general.

I'd always intended to do the Leadership Development Programme and the opportunity came up in 2019 after I put the business case forward to the CEO and the Board. It was approved, and they agreed to send me on the programme, which was fantastic.

The key areas I learned about were around communication and leadership. I've been able to call on so many of those skills as we've gone through this present situation, where it's been imperative to reassure the team and just be upfront and honest and transparent – to deliver a little bit of certainty in these uncertain times.
How have things changed since working with The Icehouse?

You go away with a lot of tips and tricks and the LDP covers so many different areas but in great detail. I've always been heavily involved in the marketing and development side of businesses, so that's been very handy as we've developed products specifically for the domestic market.

Part of the engagement strategy is to attract more repeat customers, who will then come back with people that may not have experienced us before. You also get little refreshers on things that you're doing and sometimes it's just reassuring to hear that you're doing the right things in the right way.

Another big LDP takeaway was financial literacy. Those intensive LDP financial modules turned out to be very helpful, and the timing couldn't have been any better as they coincided with our strategy around how we were going to scale the business during COVID. I'll also be taking part in the Knowing Your Numbers workshop in November.

Staying on top of the finances after such a short, sharp change within our business and the world we're operating in, and then using that new-found information going forward, has been invaluable.

What advice would you give to other entrepreneurs who are struggling/looking for help?

The best thing we can do is make sure we survive this, so that we can come out the other side and then start rebuilding again and re-employing people. As timeframes go, we're looking to scale up the team, and we're working 12 months in advance, but there's still an element of guesswork involved.
The best thing we thought we could do was be decisive in a crisis, not bury our head in the sand and control our destiny. We need to be able to scale the business to fit the new situation and make sure we survive the other side. We're treating this as an opportunity to completely review every aspect of the business to make sure we're delivering the best experience possible and build back stronger.

The LDP helped us realise that we're on the right track. So just do it! I've done a lot of leadership courses and this is the best one by a mile. It's practical and hands-on, and you learn so many things that you can implement into your business straight away.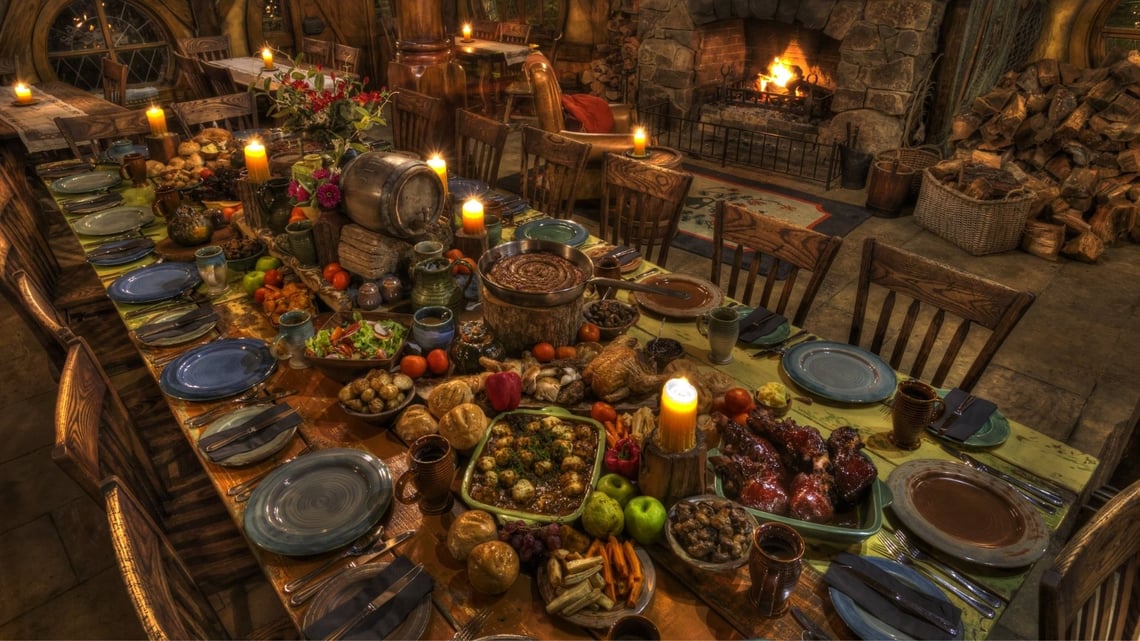 Follow this link for more information about Hobbiton Movie Set and its range of visitor experiences and event services.