Eva Pemper is the founder and owner of Eva Pemper Wines in Marlborough. Eva Pemper Wines is a premium quality wine brand servicing restaurants, wine shops, wine bars and online wine sales, and with a big focus on direct to consumer sales in New Zealand.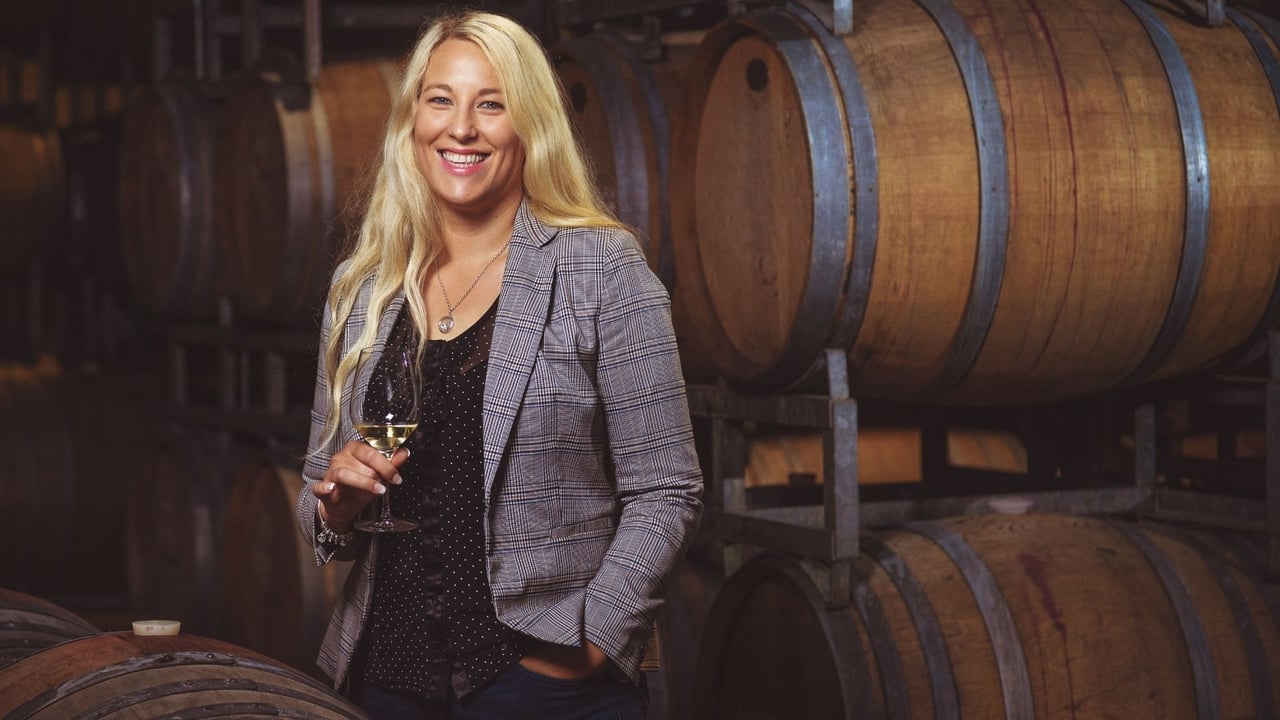 Location: Marlborough
Business Type: Wine production and sales
Founded: 2019
Number of employees: 1
Current Business Situation: Identifying export opportunities and diversifying existing range of products
Relationship with The Icehouse: Knowing Your Numbers Alumni

'Eva is great to work with because she always sees positivity in any situation. It's great to see how passionate she is fulfilling her lifelong dream of working for herself in her own little wine company. And, as a bonus, she also makes amazing wines!' Rob Anderson, Business Partner

Tell us about yourself and why you decided to become an entrepreneur?

I come from a winemaking family. My parents, who are my inspiration, started making wine in a garage in Croatia in the 1980s. Making wine in a war zone is pretty hard and I definitely have their drive and ambition! I wanted to keep the legacy going (my label is taken from the old family label back home) and when I arrived in New Zealand in 2012 I soon fell in love with its wine, the people and the places.

How did you become the owner of your business?

I always wanted to start my own business. I hold a Master's degree in winemaking from Agriculture University in Zagreb and a Graduate Diploma in Oenology from EIT, Hawke's Bay. I've also worked for some fantastic winemakers in New Zealand and France.

EP Wines Ltd was founded in late 2019 with my business partner, who owns a vineyard in Marlborough on the north-facing Wither Hills. This means that we have our own vineyards and a secure supply of exceptionally high quality grapes – an essential resource that ensures our ability to produce exceptional wine each year.


How does 2021 look for you compared to 2020?

Business is actually pretty good, to be honest. Word is spreading and the brand is getting really good recognition at the moment. Support locally has been fantastic, and I've started doing more work on the social media side of the business to showcase what's going on at the winery.

I needed to expand my business from just one variety, so I have put a lot of hard work into introducing more products and it seems to be working. The new wines are looking great and I have just expanded the range to include a Chardonnay to accompany the Rose and Sauvignon Blanc that I already produce. The next expansion will probably include Pinot Noir and sparkling wine, that I am also extremely passionate about making.

2020 was hard but it brought lots of good things to my business. I'm a very positive person and when you work on your own it's easier to adapt and change your strategies when you need to and, because it's a new business, I didn't have to worry about staff and so on.

I have a casual job with another winery, which financially gives me a little less stress. Hopefully at the end of this year or the beginning of next year I can go full-time and get the business to a point where I can pay myself wages out of it.

In the next two to three years I would like to see 70% of sales coming through export. So obviously a big problem for me was not being able to travel because the export side of the business is something I want to focus on.

What are currently your biggest challenges?

Time management is my biggest challenge at the moment. Running my own business and also having a casual job is pretty full-on, so I'm hoping to be able to hire someone for 20 hours a week in the future, to help me with the admin side of things as business develops.

I am a very driven person and I like getting things done, so to get this opportunity here in New Zealand to actually start my own wine label means I am going to do everything I can to make it work.

So I like to contract other businesses – my awesome web developers, for example, as I am a strong believer in collaborating with businesses who are professionals and experts in their areas. I could sit down for six hours trying to do all this stuff or I could spend that time running my business.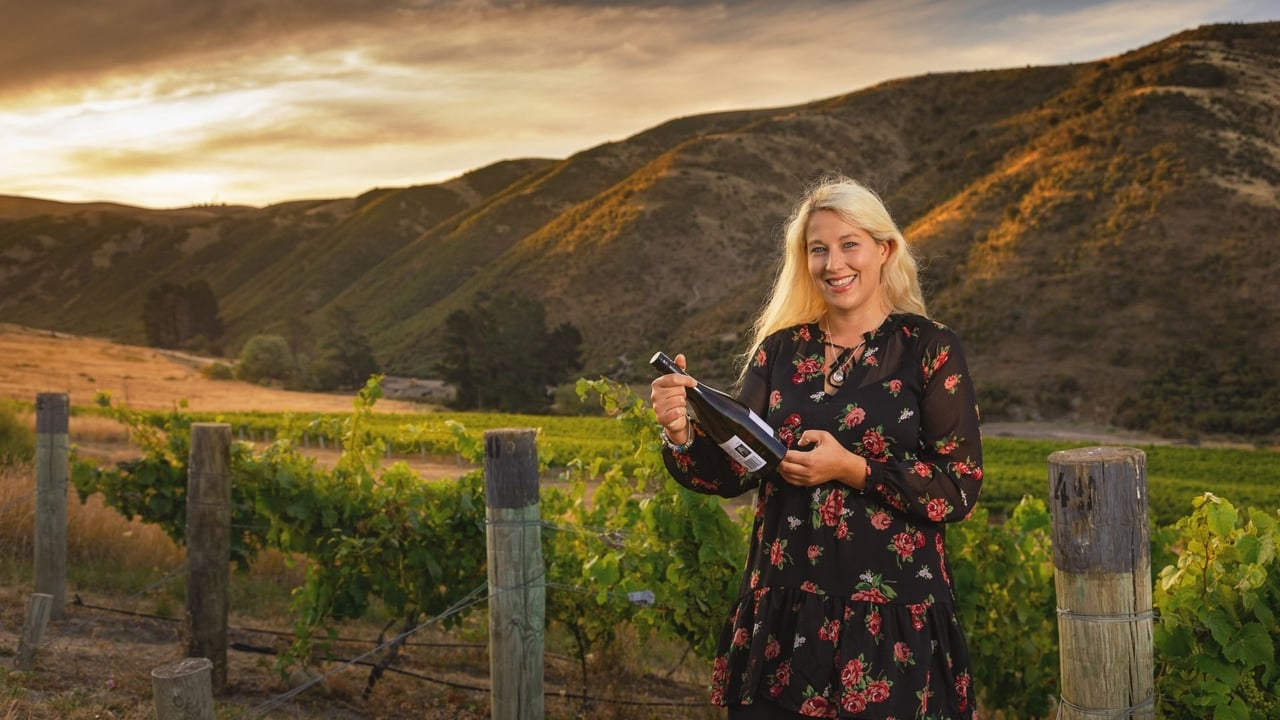 What kind of support have you received from The Icehouse and are you looking to keep working with them?

I did the Knowing Your Numbers workshop with Matt Bellingham in 2020 and it was 100% worth it. I'm pretty keen to do some other Icehouse programmes and workshops over the next few years.

Meeting and interacting with new people was fantastic and with Matt we didn't just talk about finances. We talked about other parts of the business, analysing our strengths, and learning what we all really need to focus on.

It was amazing to be with all these other people. You learn so much from their experiences, and there were great people from very different industries all sharing the room.

It was quite a small group, which was really fantastic, because when you have bigger groups you sometimes feel you don't get as much out, but this was perfect. I'm still in touch with my course mates and they love my wine, which is a bonus!

How have things changed since working with The Icehouse?

As a business owner, you need to have an understanding of as many areas of your business as you can. If someone says to you; 'balance sheet' and you have a blank look on your face, then that's not very professional!

So I got a bigger understanding of what to look at in terms of my finances, what are the important things to look for so you don't just go and make decisions based on nothing. So if you're doing things like discounts, for example, have you really understood how much that will actually impact the business and understand what it means to offer a 5% discount in contrast to a 10% discount.

I have an accountant, but I'm also using Xero and try to do as much as I can on my own – invoices and GST returns and so on – just to keep on educating myself on the important numbers which drive my business.


What advice would you give to other entrepreneurs who are struggling/looking for help?

As a sole business owner I knew I would have had to do this workshop or something similar at some point, because it's a skill I just didn't have and you can't know everything. I'm a big fan of the kind of interaction and learning style I got with Knowing Your Numbers.

Being a business owner you really need to get talking to people and to learn what you can, but you're often so busy running your business that you think you don't have the time. You have to make time for these sorts of things.

Follow the link for more information about EP Wines and its range of products and services.