Spoke Phone is a mobile-first business phone system that offers the same features and integrations available to desktop users via their mobile phones. Kieron Lawson is the CTO and co-founder. The business is based within The Icehouse's coworking space in central Auckland.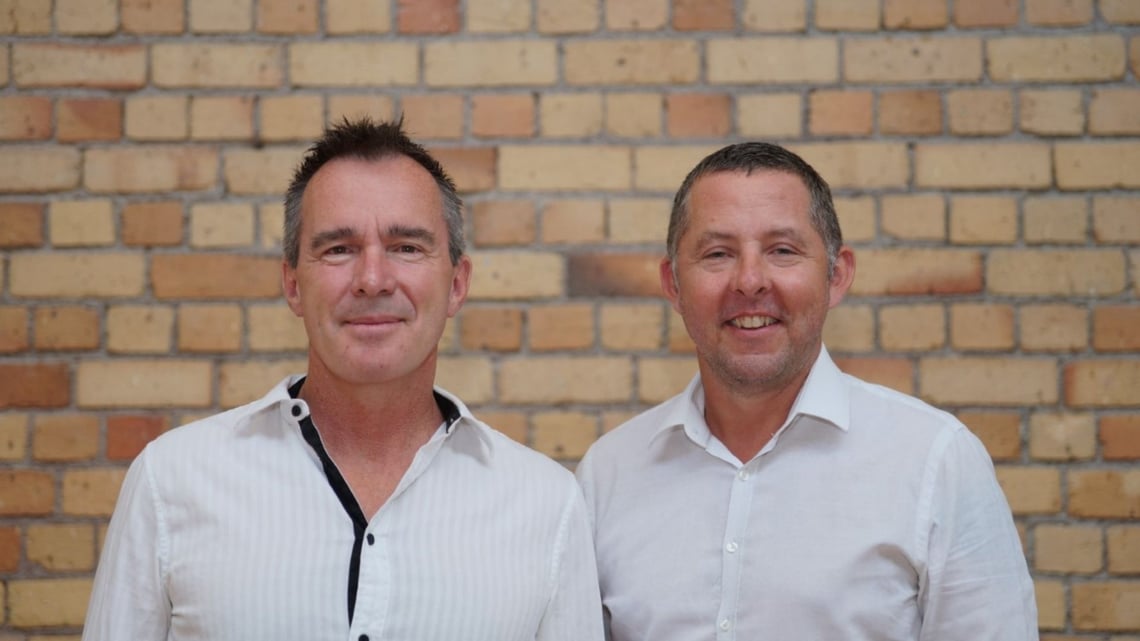 Location: Parnell, Auckland
Business Type: Telecommunications
Founded: 2016
Number of employees: 20
Relationship with The Icehouse: Coworking Tenant

'Coworking at The Icehouse lets us scale our team in an environment that brings the good social benefits of a larger team, but allows us to focus purely on our business without the day-to-day distractions of running an office.' Jason Kerr, CEO and co-founder

How did Spoke come about?

I'm the CTO and co-founder alongside Jason Kerr. Jason and I worked together at a previous company – and in late 2015 we started bouncing around a few ideas for a new business. One of the things we struggled with in our previous ventures was how difficult it was for global teams to communicate more effectively – particularly when you have a team of 400 people distributed around the world.

You set up an office environment, have landline phones gathering dust on your desk full of information that's also gathering dust, yet everyone's walking around with a mobile phone in their pocket.

So why not build a platform that allows users to take enterprise telephony, private branch exchanges and so on, and put it inside a mobile phone, put it in the cloud and make it really easy for people to set up and get up and running with no friction and minimal hassle? So that's how Spoke was born.

How does 2021 look for you compared to 2020?

We're doing really well; recruiting new staff, expanding our customer reach globally and in early 2020 we raised a further $7 million in series A funding in Australia.

We're a growing tech company, so while larger organisations can map out a ten-year plan, we have to be relatively nimble, flexible and agile, and responsive to the market and customer needs. The core product will remain the same but we have to be critically conscious of how quickly customer behaviour changes. COVID is a very good example of that.

So many organisations have infrastructure challenges and one of those challenges is poor mobile communication tools that don't even have basic elements such as high-quality call recording options. Our sweet spot is working with customers who want to implement Spoke Phone over the top of their legacy phone system without having to roll out new hardware, while also integrating third-party software such as Salesforce, Microsoft Dynamics and Twilio for example.

What are currently your biggest challenges?

When we started out, we priced ourselves quite aggressively and picked up a large number of customers who were purely price-driven. That's hard to scale over time, so in the past 12 months we've shifted towards attracting more mid-market and enterprise customers.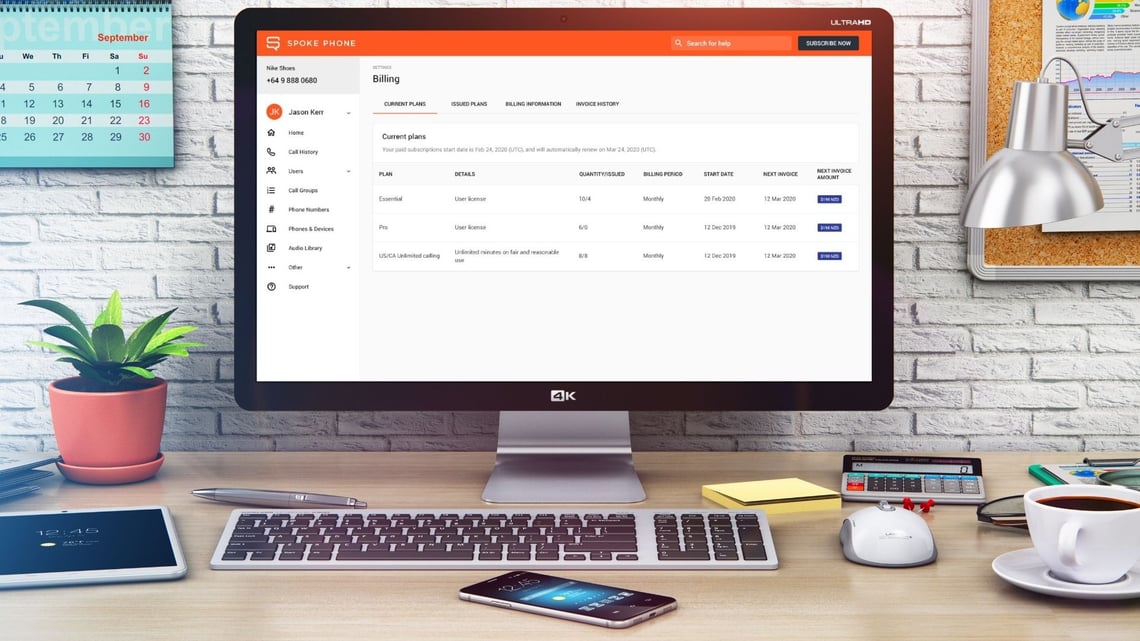 That meant more focus on R&D, less on our sales and marketing investment and allowed us to extend our runway. That's exciting, but New Zealand is perhaps not the right ecosystem for our core customer base.

It's a country of small businesses, of one to three people, whereas our technology is best suited for businesses which operate at a larger scale and more remotely.

Approximately 80% of our customers are based in Australia, with another 5%-10% of our revenue coming out of the US, which is a great focus area for us, where there's a far greater market of people looking to aggressively grow their businesses with products that fulfil an operational need quickly and easily.

How did you get to know The Icehouse?

In early 2016, Jason took an unrelated call from Tuhua Ventures about future investment, as he's an Ice Angels member. Jason turned the conversation around and pitched the Spoke idea to Robbie Paul and Jack McQuire at Icehouse Ventures, and we ended up securing $1.3 million in investment funding!

That was a pretty good hustle on Jason's part, and gave us the platform we needed to make Spoke a reality. It made sense for us to take advantage of the coworking space, because we could be in close proximity to Icehouse Ventures and join a supportive and like-minded business community.

What are the benefits of being a coworking tenant?

The Icehouse has been very accommodating and helped us in so many ways. The recent renovations and infrastructure improvements, such as new meeting rooms and so on, has worked well for us and the space is looking really good. We have room to expand when we need to, and The Icehouse has been hugely supportive of us along the way.

We have looked at getting our own office space in the past. There's a direct correlation between cost per desk, facilities, locale and that sort of thing, and the coworking space exceeds those requirements.

The rule of thumb is that you should consider finding your own space when you hit ten people, but when we actually started to look at the fully-loaded costs, including office management, additional facilities and so on, we worked out that our numbers come to about 25 to get an equivalent-value office of our own.

There's also a stimulating network of businesses in the coworking space. You can have good, high-quality conversations with intelligent owners who are doing interesting things in their own right.


What advice would you give to anyone thinking about coworking?

If you're looking for something flexible and easy, then coworking is a sensible option because it takes away the grind of daily operations. In the current climate, it's the obvious solution.

The Spoke team, for example, is in the office Mondays and Fridays, and open-ended for the rest of the week, so they self-organise around when they want to be in the office.

The coworking space enables us to fulfil the need for natural collaboration time or more individually-focused project development work, so it absolutely caters for our every need. We're really happy here.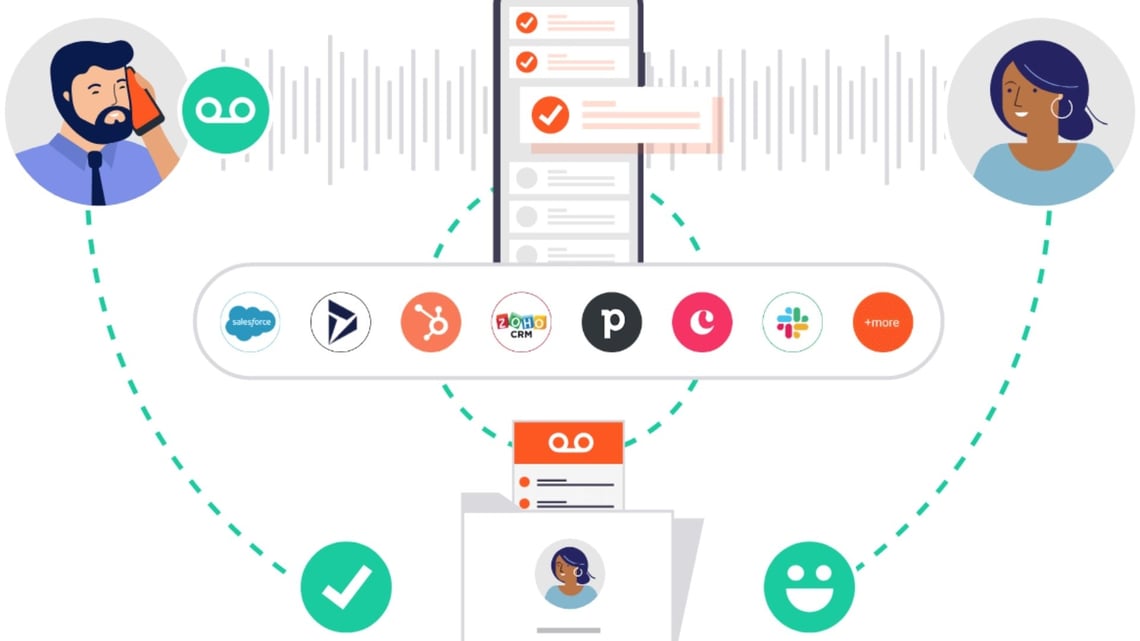 Follow this link for more information about Spoke Phone and its range of products and services.