Taking a futuristic view of your organisation, what would you look back on that you would be most proud of with what you have accomplished? Will it just be about the bottom line or will it be about building a holistically successful business that flourishes with creativity, innovation and happiness for everyone involved?
Back in 1997 when I was in the prime of my youth at 18, I had just finished school and decided to join the family fashion business. It was something that I had grown up living and breathing and because I was quite the adventurous type, I used to get grounded in the school holidays only to be spending my days on the factory floor. Little did I know, I was learning the ropes of the family business but at a time when it had hit some extreme financial hurdles.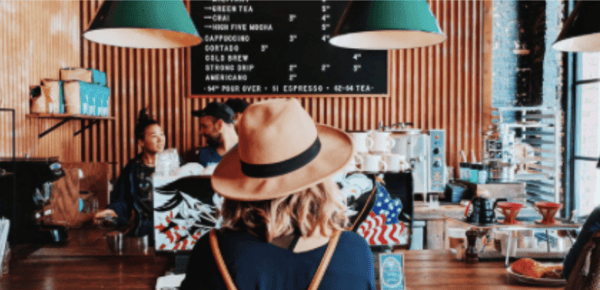 It was then that I started to understand the fundamentals of building a growth strategy, but not just growth to create profitability, but growth with purpose and profitability, as I truly believe you can't have one without the other for a long-term successful business strategy.
One of my favourite, go-to brands for building a brand that has lasted lifetimes and will probably outlive us all is Patagonia. Patagonia is an incredible brand originating in the US, founded by Yvon Chouinard whose mission is to build the best product, cause no unnecessary harm, use business to protect nature and not be bound by convention. And at the same time, they have built an incredibly successful, profitable and sustainable organisation.
So, what can we learn from the likes of Patagonia and other brands that have built future proof growth strategies for their business underpinned by purpose?
They ALL have a strong Why and Purpose: Do you know the purpose of your organisation - the Why? As Simon Sinek likes to call it in his famous TedX talk titled "Start with why - how great leaders inspire action". Connect and engage with the Why and the Purpose beyond profit - does it all feel right, authentic and the truth of why you do what you do?


They BUILD products and services around the needs and desires of their customers not trying to create and sell something that the organisation just wants to sell.

They take a LONG TERM and holistic view of their business, optimising the now, but making considered decisions for the future.

They consider all STAKEHOLDERS needs - their customers, their team, their suppliers, the shareholders, government and non-government organisations, the environment, the community and every touch point of the business.

They IMPACT the world in a positive and meaningful way.

1. Value-aligned team
Setting the business strategy for the future and having a great purpose are important facets, but ensuring that you have the right team on board to support you in bringing it to life, who share the same values and are driven and motivated by similar things and outcomes are even more important, unless you are happy working 24/7.
When I look back at my 15 years as part of my then family business SUPRÉ, I remember some pretty heated "discussions" amongst the family and particular the lead captain steering the ship. The more time that I spend looking back, reflecting and understanding myself better I have recognised that these clashes weren't just family dynamics and differences of opinions but differences of values. Which is why the WHY is so important to build the foundations of the future of the business as this reflects what is important to you, what's important to the business and whether your leadership and management teams will buy into it.
Having one on one conversations with your team can uncover so much to connect to their values and what's important to them. So by asking open ended questions, with thought provoking and inquisitive drive behind them can support them to explore who they are and their why and whether it really does match the now and the future of your organisation. Let's call it an audit of your team.

2. Happy team
We underestimate happiness of our team and the people around us. I always thought to myself "imagine going into work each day, when every person was truly happy?" A recent read, The 4 hour work week by Tim Ferriss highlighted that the opposite to happiness is not what we would normally go to being sadness, it's actually boredom.
Are you creating a fun, entertaining, engaging, educating and thought-provoking work environment where people are excited and happy to come to work every day? Happy work environments build great teams, keep customers happy and returning and build long term and future proof organisations.

3. Emotional contracts with stakeholders
When chatting to someone last week, it reminded me of the world of Conscious Capitalism and one of my all-time favourite and life changing books - Firms of Endearment, by Raj Sisodia, David Wolfe and Jag Sheth. It shares a series of 8 radical new rules of business and one that always stood out to me was "honour the unspoken emotional contract you share with your stakeholders" and ensuring that all of the stakeholders win in every decision and every scenario of your organisation.
No matter what level. When you consider your stakeholders and the future growth of your business, think of some of the following scenarios - if one of your main suppliers goes out of business or workers are being paid below living wages while shareholders cash in. Developing the emotional contracts with suppliers enables two way, vulnerable and open dialogue.
4. Creativity to nurture growth
Growing up in a family fashion business, we naturally had some creative skills in our family, however I wouldn't say that I naturally had the creative capabilities in the traditional sense. Creativity doesn't necessarily have to be about art, design, colour and abstract but when you consider creativity in the business sense it's about being creative with your approach to business.
Being creative about your decision making, creative about the future life vision and how your business plays into that and being creative in generating new business opportunities for growth and sustainability.

5. The art of innovation
For many years in Australia, I worked alongside CommBank who were leading and driving their Innovation Index Tool which I was always fascinated by as again it wasn't focused on what my pre conceived notion of what innovation had always been. My go to thought when the word innovation came up was technology, but it is in fact so much wider than this. It focus' on Products and Services, Marketing Methods, Organisational structure and processes, Product production and delivery processes.
How innovative is your organisation to build a future proof, agile and stable business? I always find that getting key stakeholders in the business to do the survey and get a collective score is the best place to start. In order to progress innovation, you need a starting point and work on focus areas to optimise a create growth.
This blog is written by Catherine van der Meulen, a business coach at The Icehouse. Catherine is extremely passionate about building organisations that are sustainable for longevity and the future landscape but also have a holistic life view for all stakeholders to be happy, live a full life and give back to the world.
If you'd like to learn more about engaging a business coach and taking your business to the next level, contact us to organise a free, no obligation chat.