We're glad to provide you another instalment of focused Kiwi business articles, Kiwi business stories and podcasts.
Webinar
| Recap: The Basics of Understanding Your Financial Statements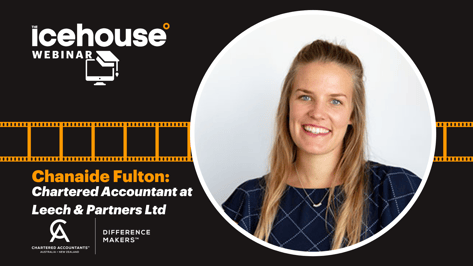 Podcast
| Episode 23: OMP47 Cohort alumni John Wyatt, Peter Knight, and Ant Rickard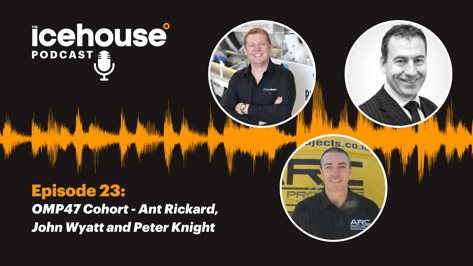 Blog
|
The Icehouse and Tompkins Wake announce new regional partnership
The Icehouse and leading New Zealand law firm Tompkins Wake are thrilled to announce a regional partnership for the Waikato and Bay of Plenty regions with immediate effect. Both organisations have long supported NZ entrepreneurs and SMEs by giving them the skills, clarity and support they need to grow their businesses and unleash NZ's economic potential.
Kiwi Business Stories
|

Owner Manager Programme - KingSt Advertising
Chris Williams is the owner and CEO of KingSt Advertising, a full-service advertising, media, marketing, design and digital agency in the central North Island of New Zealand. Based in Hamilton and Tauranga, the business has been operating since 1999 and is one of New Zealand's most respected independent agencies. Chris did the Icehouse's Owner Manager programme in 2004.
Alumni Exclusive Events
|

Icehouse Annual Conference 2021
We missed you all in 2020 and so we are even more excited about The Icehouse Conference 2021! We're really looking forward to once again having the opportunity to gather together for this annual event. We hope that everyone can make it.
If you were booked for The Icehouse Conference 2020 your  registration  remains valid for this year's event and we have already transferred your registration so you don't need to do anything more.  We will be in touch closer to the time. If you  have any questions at this stage, please  contact your Customer Growth Partner or  another  member of the team. 
General Events
|

Asset Insurance Knowledge Sessions - Finding Your Secret Sauce (Blenheim, Malborough)
Come join us to hear guest speaker Kevin D'Ambros-Smith talk about his incredible journey and provide insights into acquiring the 'secret sauce' in your business.
Kevin has started, developed and sold multiple businesses across a number of industries; growing these from start-ups into multi-million dollar companies. These span from multi-award-winning online retail stores in the grocery, pet, pharmacy, toy and baby categories; through to a healthcare logistics business and a specialist Influencer Marketing and Digital Media company.
Prior to this Kevin worked for 15 years in the advertising industry for international agencies DDB, Ogilvy and Saatchi & Saatchi; his advertising clients include McDonald's, IBM, Unilever, GSK, Telecom/Spark, NZ Dairy Foods and Lion Breweries.
Kevin is now a Business Coach at The Icehouse specialising in business growth. He is going to share some of the knowledge and lessons he has learned along this journey; and present ideas for you to take away and apply to your own business. These range from 'Quick Wins' that can help you drive customer enquiries and sales immediately. Through to ideas and thinking that will help you to develop a long-term strategic plan to attract, surprise and delight the 'loyal' customers that will 'Fuel Your Business' and drive long-term sustainable and profitable growth for your company.