Applying wellbeing processes to your organisation's daily operations can be complex and a little daunting. So we're delighted to share this new initiative from Xero, one of our amazing partners, which will be a big help to organisations across New Zealand.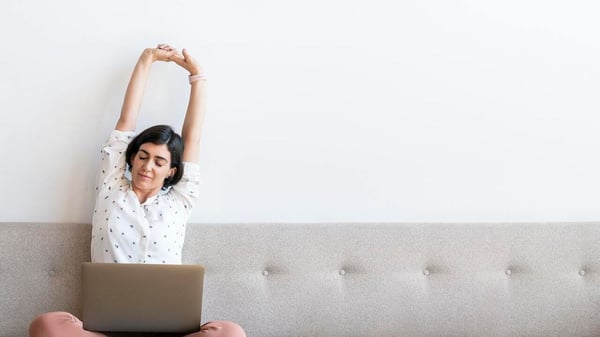 The Check In from Xero provides small business leaders with simple and straightforward actions on how to introduce wellbeing into the workplace '…a five-step guide to help support you and your small business clients to thrive. It is designed to be easy to implement and doesn't need to cost any money,' says Xero.
It's packed with advice around the benefits of getting to know your team, fostering connections within that team, why it's ok to ask for help, and everything else in between. The Check In is particularly timely as New Zealand's businesses continue to adapt to current challenging working conditions.
| A Check In for mental health
The Check In launches off the back of the 2019 Small Business Wellbeing Report from Xero and the Mental Health Foundation of New Zealand, which explored the mental wellbeing of 1001 small business owners and their employees.
As one of our trusted partners, we enjoy working closely with Xero, who have generously supported businesses – and our programmes and workshops – with scholarship opportunities for our Owner Manager Programme and Leadership Development Programme.
Achieving a work/life balance is beneficial for leaders and their teams, and the beauty of any wellbeing resilience tool or technique that works for you is that you can use it time and time again. Employee wellbeing affects vital business outcomes and there are direct correlations between how well an employee performs and their mental health.
Creating a culture of wellbeing for your business is worth its weight in gold reduces employee stress to create a more relaxed workplace, increases productivity and improves worker engagement according to The Southern Cross Healthy Futures research study.
Moreover, employees want leaders who have more empathy, A 2018 survey by Dale Carnegie, an American professional training agency, discovered that employees want to work for inspiring leaders who encourage them to improve, and notice and express appreciation for any such improvement in performance.
| Webinars for wellbeing
88% of employees said they value bosses who listen to them, and 87% of workers said it is important for bosses to show sincere appreciation to their staff.
Regular viewers to our ongoing webinar series will know that we have run several which deal with resilience, wellbeing and mental health. In 'Resilience and Growth In Times Like This with Chris Quin', Chris shares insights and perspectives on resilient leadership and how to reset for growth in interesting times like these.
'Resilience For A New Normal Bounce, Reimagine And Drive', sees Dr Sven Hansen facilitates a short webinar on how to sustain and grow your leadership resilience into the recovery phases of the current business climate while 'Real-time resilience', with Brad Hook, a partner at the Resilience Institute, outlines the tools to use to improve the lockdown experience, build useful habits, stay optimistic and maintain focus on essential tasks.
For the latest information around our programmes and workshops, click here.
For more business ownership and leadership advice, check out more of our blogs.