Andrew Giltrap is the Managing Director of Giltrap AgriZone, which sells, leases and services New Zealand-made and imported brands of agricultural machinery. The Waikato-based family business was established more than 50 years ago and has branches in Cambridge, Otorohanga and Rotorua.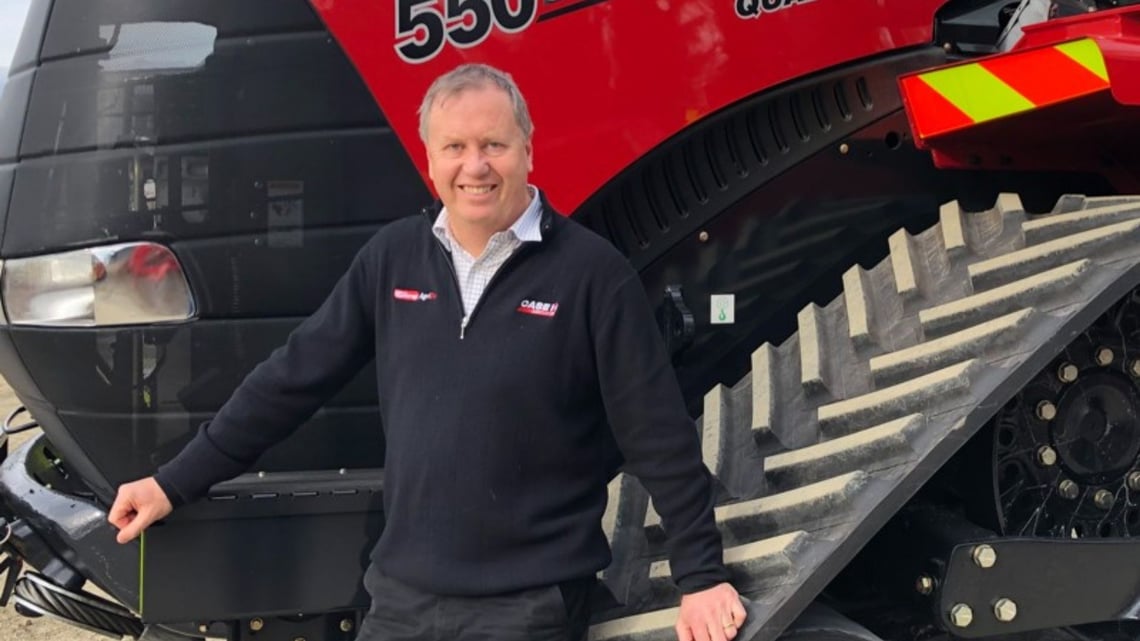 Location: Cambridge
Business Type: Agriculture
Founded: 1959
Number of Employees: 80
Current Business Situation: Steady growth post-COVID-19
Relationship with The Icehouse: Owner Manager Exchange Alumni
Tell us about your role?

The business was established by my father, Wilfred, in 1959 as Giltrap Engineering. I had various roles there before becoming Managing Director of Giltrap AgriZone after the company was spilt into two in 1994. I now lead a dedicated team of 80 and we work on the philosophy of 'Keep Agriculture Moving'. When I first started the business we only had one other person involved – in the retail dealership – so I am very proud of how we've grown.

Why did you choose this business?

I'd always planned on going into the family business, and spent 11 years with Giltrap Engineering in the 1980s and 1990s, so I've been working in and with the Giltrap name for more almost 40 years!


What have been the biggest challenges for you over the past 18 months?

The last 18 months have been a bit of a rollercoaster. We've had lots of supply chain challenges in getting equipment from overseas as well as supporting our customers. Right now, we're very dairy focused and the dairy industry looks very positive so things are looking good. Turnover over the past two years has actually been very static which I am pleased about, considering everything that's happened. We've had some huge hollows and then we've come out of those a few months later, but if you look at the top line, it's been very steady.


What kind of support have you received from The Icehouse and are you looking to keep working with them?

I did The Icehouse Owner Manager Programme in 2009 and the Owner Manager Exchange programme in 2014 and 2020. I've also put some of the team through the Leadership Development Programme and done some customised Icehouse training, so you can say I'm a big advocate of The Icehouse!
How have things changed since working with The Icehouse?

I was in the process of buying another business when I was on OMP in 2009 and we went through a period of significant growth. OMP helped me manage that to some extent. But OMX really follows on from OMP. Sometimes you're so busy that you just lose sight of things, I get so much value in getting the opportunity to reconnect with facilitators and properly refresh my goals.

It's also a chance to just reflect back on the things that I learned through OMP. It's a great thing to do for just three days of the year, so I tend to do it every second year. It just takes you back to where you started your Icehouse journey and reinforces why you're in business. I was so glad that that Jo Clayton, Darl Kolb and Deb Shepherd were the facilitators because there's so much value in reconnecting with trusted people. I did OMP 12 years ago, and OMX just opens the floodgates again.

This year I learnt some really neat things about lead generation and social media platforms and aside from the 'new things' there's plenty of value to be had in refreshing old learnings because the business will look different year-on-year. OMX also brings a bit of clarity and understanding around the 'clatter' that comes from running a business, and just being with other people in an environment where you're focused on working on your business instead of in it is so beneficial.

The other benefit is that putting the team on further Icehouse programmes makes sure everyone in the business is on the same page and fully aligned around what we're trying to do.


What advice would you give to other entrepreneurs who are  struggling/looking for help?

It's not just about the sale; after-sales service and product knowledge is vital and we're very proud of our well-established reputation for this. But it all starts at the top and just gravitates down from there. We've made huge investments in quality premises, stock and support equipment to provide the best possible 24-hour service, but our biggest investment has been in our team.

When you start growing your business, you make mistakes but you don't realise it until it's too late. You don't know what you don't know. You have to get over that because running a successful business is like anything else; you've got to love and care for it just like a plant. Sometimes that can mean realising that you might be the problem and working out how to deal with that.

Follow the link for more information on Giltrap AgriZone and its range of products and services.