Justin Daly is the Operations Manager of Hamilton-based automotive specialists SD European. The family business provides servicing and vehicle repairs, dismantling and sources new and used parts across New Zealand for a wide range of European motor vehicles.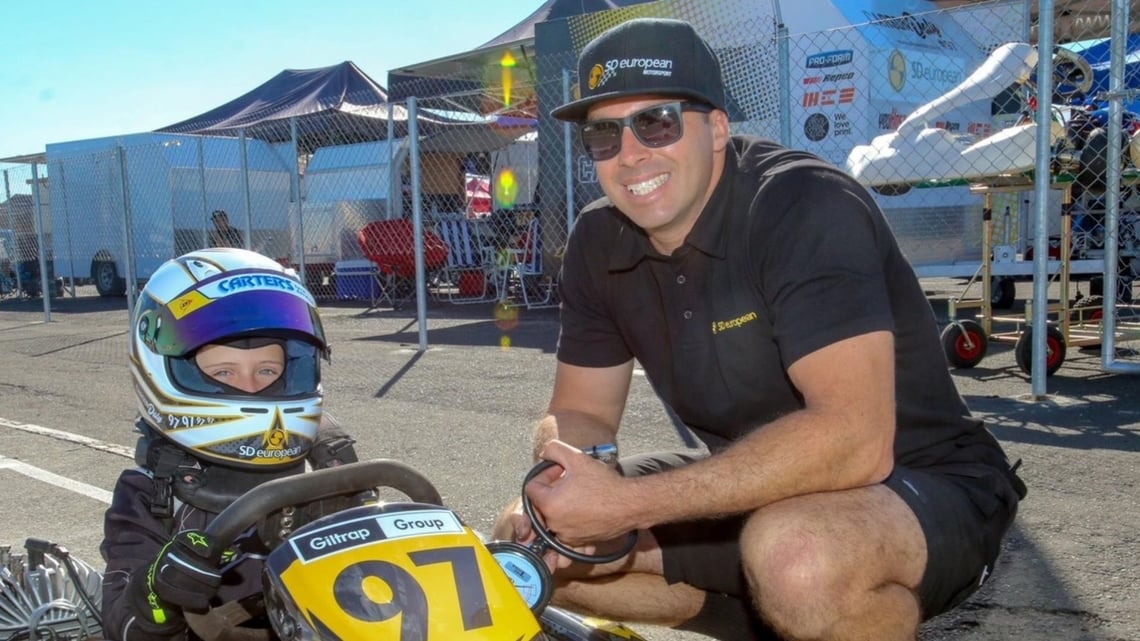 Location: Hamilton
Business Type: Automotive
Founded: 1991
Number of employees: 29
Current Business Situation: Significant growth and business expansion despite Covid-19
Relationship with The Icehouse: Leadership Development Programme Alumni
'Working for Justin (SD European) is a fun but fair environment. You know what is expected of you and the procedures you need to follow. Justin is prepared to adopt new processes to make the business flourish. He is able to listen to problems and produce adequate solutions in a timely manner.' Shayden Kerr, Parts team leader


Tell us about yourself and why you decided to become an entrepreneur?

Dad (Steve Daly) is the Managing Director and he started the family business in 1991 from a farm shed in Horotiu; servicing, dismantling and doing up BMWs. As the business took off that turned into a two-car garage and then a four-car garage and eventually a multi-building facility catering for many European branded cars.

I knew I wanted to go into the family business one day but I went to Polytech from school at 16 to do a six-month course in automotive engineering. Then I was supposed to do an apprenticeship, but I'd had such a good grounding at home that I went in as a mechanic straight off the cuff and 24 years later, here I am.

My grandfather was a wheeler-dealer before me, and I've been out in the garage with Dad for as long as I can remember – weekends, after school and during the holidays – so it was inevitable I'd follow the trend and join the business!


How did you become the leader of your business?

I'm the Operations Manager, I've worked in every part of SD European and my brother Garett and I are minority shareholders. Each year we're buying more and more shares and the plan is to eventually take over the business – with Dad's consent, of course!


How does 2021 look for you compared to 2020?

We're doing really well despite the challenges around Covid. This financial year we will return a profit that we didn't budget for. However, for the past 29 years we've had our service and parts centres out in Horotiu and, in mid-March, after two months of development, we opened our new 700sqm state-of-the-art European Service Centre. It's right in the heart of Te Rapa – ten minutes up the road.

We invested a lot of time and money into the expansion and we opened up a week before lockdown. We were anxious during lockdown but things really took off after and we will end up having our biggest ever year.


What are currently your biggest challenges?

We already had our stock, and of course access to our dismantling service, so stock supplies were never an issue in 2020 – levels were always high and we were getting parts reasonably quickly from overseas.

Last year was all about reassuring our staff that we were in a good place and doing the right thing by them. We tightened things up where we could and applied for the wage subsidy. The major worry at the time was that so many other businesses jumped on the wage subsidy too, and it took us five working days to get accepted.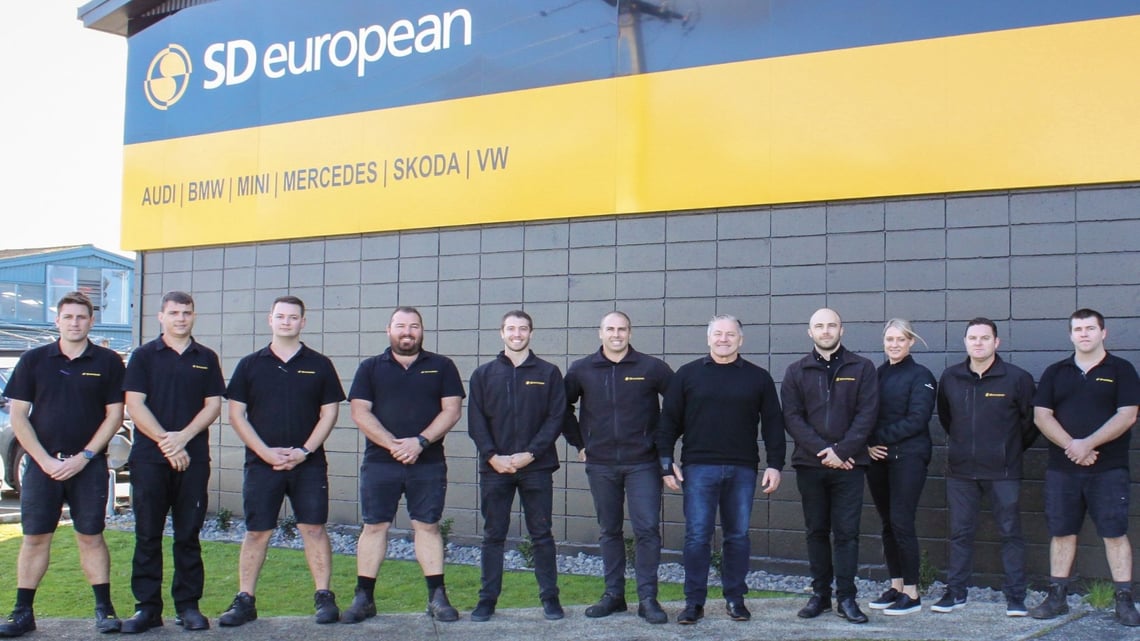 A lot of local firms were getting confirmation the next day, which made for a few sleepless nights. One of our staff joined the team just two days before lockdown and they were very anxious. However we were really grateful to be able to pay our staff 80% of their wages and retain them all.

This year it's about recruiting staff. We've added nine new members to the team over the past ten months but we're finding it difficult to fill a further two spots as we expand to meet customer demand.

One of the challenges we face is finding high-quality mechanics – a constant issue in our industry. Mechanics don't really move around much once they find a good firm to work for and tend to stay there for a long time, so we're working hard on recruitment at the moment.

What kind of support have you received from The Icehouse and are you looking to keep working with them?

We have a virtual CFO, Ralph Blackburn, who comes into SD European once a week and gives us some tutoring and mentoring to help us in the business. He suggested we do some sort of leadership course to get us to the next level and he recommended The Icehouse and the Leadership Development Programme (LDP) as it had a good reputation.

I did the LDP in 2020 with the last block in November. We started in July 2020 and thanks to Covid it was touch-and-go whether it was going to start at all, but The Icehouse did a fantastic job in bringing it all together and I would definitely do more courses in the future.


How have things changed since working with The Icehouse?

I was scared going into block one, but once I got in there the jitters went away and I felt very comfortable. LDP was great and has made such a difference to the business.

It showed me areas where we needed to improve our processes to become more efficient and not waste time. I also learned a lot about more effective communication between staff and customers – actively promoting and marketing ourselves on social media and even the small stuff, like why having tidier work areas improves productivity.

On the leadership side, I discovered from the group feedback that I'm firm but fair and that I do listen! What I really loved was the networking opportunities and listening to the speakers and hearing of their experiences. Everyone has different businesses, but the problems are often similar, which makes you feel that you're not alone and that the decisions you make often are good decisions.

In the next three to five years I would like to see all our parts for sale online as well as franchising our workshop as I feel with have created an excellent model.

What advice would you give to other business leaders who are struggling/looking for help?

I've also got a young family. I'm not sure if they'll go into the family business as I'd like them to find their own path but I always tell people that I come from a self-taught family. I left school at 16, like my Dad, so we've never really had any formal direction or training.

So I've had to learn on the job. It can be intimidating starting out, so I do lots of mentoring and training with our younger team members. One thing I'd love to do is join a group of young business owners like myself to network, connect and support each other.

Follow the link for more information about SD European and its range of motor vehicle products and services.