Roly Scapens is the General Manager at Taupo Trenching and a Leadership Development Programme (LDP) 34 cohort alumni.

This Kiwi Business Story is based on a podcast from 12 November 2020, and all figures quoted are from that time. You can enjoy the complete podcast here.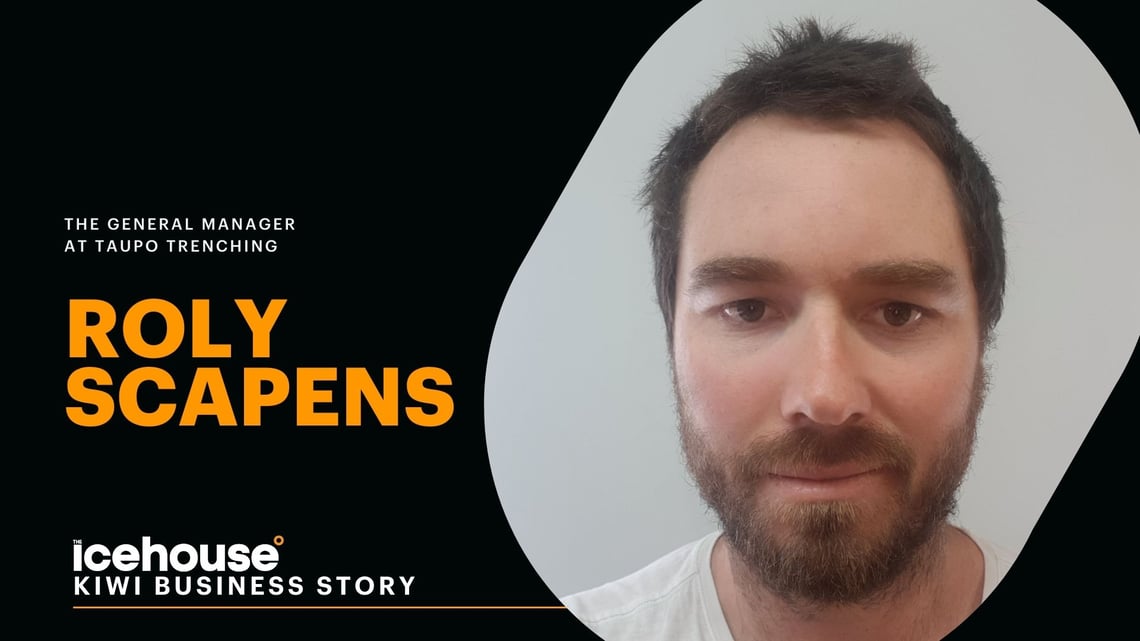 Explain to us the business that you work in and what your role is?


I am now the General Manager. My fantastic parents that owned it have now retired. We are a machinery, trucks and digger company that installs water mains and high voltage power cables in town and in the power stations.


Why did you join LDP?
My fantastic mum put me onto the Leadership Development Programme, she is one of the bosses. It was great. I was not a school person, and it was not a school sort of programme, it fitted well. At first it was kind of a trial for me going back to a classroom environment and having a go at that. I am more of a hands-on learner than an academic learner. However, it was cool, I enjoyed it. It was amazing to see the diverse people in the course.


Sum up your experience in one sentence?
It was just amazing to witness
the
diversity
and just
the way every different person does different things. I took a lot from that, from positive
to
negative. Loved what some people
had to say.


What learnings did you take out of from others?
One major thing I took from it was going into the modern age of leadership where you're not a boss, you're not the dictator of the company. I was already very up to speed on that, but that's something I wanted to go further with and delve into the culture of our company. One of the biggest things I took from it was just seeing the way other people run the company.

There was a couple of people that probably lead with an iron fist kind of thing, and that was something that they were working towards softening. Whereas, I'm probably on the other end of the scale, I needed to harden up slightly. So, I took from those people, some pointers on the hardening side. So having hard conversations with my staff was one of the things I really took out of it and worked on.

Any changes that you made within the business after completing the program?

There was one thing I changed immediately, which was me in my hard conversations with my staff when they needed it. I've worked on that, and I've improved on that. It's improved the staff confidence in me, from my staff's interviews, one of the bigger things that they suggested or asked of me was to improve on having those conversations.

What is some advice that you would tell a business leader or a manager in a leadership team of a company?

I'm not much of an advisor. I'll stick with my traditional treat the staff with respect and they will always perform for you. I've stuck with that. While taking over an old school business, it took a while for that to come into effect, but it showed and has shown through this year. In short, treat staff with respect.