Chris Watson is Business Manager at the award-winning Taranaki Instrument Services (TIS). Based in New Plymouth, TIS provides industrial instrumentation, electrical and control system solutions to the petrochemical sector nationwide, as well as installation, maintenance, and call-out services to customers specialising in hazardous area fieldwork.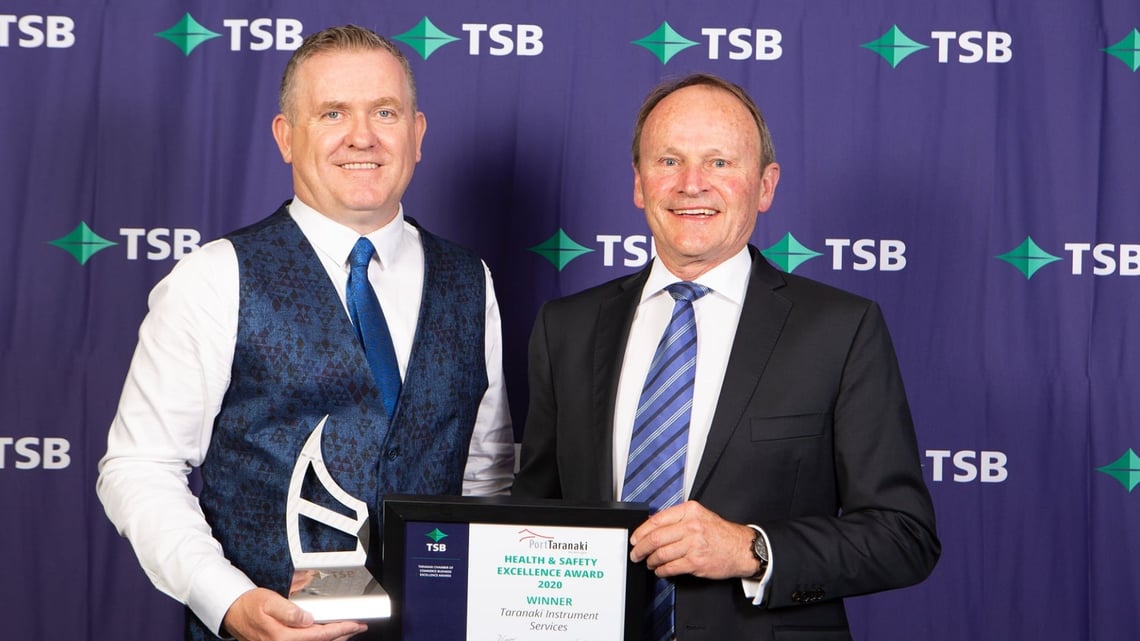 Location: New Plymouth
Business Type: Petrochemical
Founded: 2006
Number of employees: 36
Current Business Situation: Significant growth throughout 2020, product diversification and regional expansion
Relationship with The Icehouse: Coaching and Advisory
The Icehouse Business Coach: Jamie Brock

'TIS has a reputation for good workplace culture and quality of work, a relaxed team atmosphere but at the same time highly professional about how it goes about business. It provides a supportive community with the knowledge and expertise to help each team member grow.' Chris Murray, Project Manager

Tell us about yourself and why you decided to become an entrepreneur?

I was service manager at Pentair until December 2015. They're also in the oil and gas industry, but they closed down a lot of branches around the world and, unfortunately, New Plymouth, where I'm based, was one of them. I've also held similar positions for highly technical organisations like VTNZ and Skoda, so the move to TIS was very natural – same industry as Pentair, just a slightly different discipline. That was in February 2016.

I do have that entrepreneurial streak. I'm from the UK, and I always specialised in going into struggling businesses and then turning them around before moving on to the next project.

Why did you choose your type of business?

I thought that I was a good fit for TIS and vice versa, and immediately while talking with Angus and Maxine Wood (the then-owners) in the interview, I knew that I would enjoy working here.

I mentioned to them that I was looking to buy into a company at the time if it was the right one. Unbeknownst to me, Angus and Maxine were planning their exit strategy, looking for somebody to take over the company further down the line.

Their strategy was that they wanted somebody internal to take it over, as opposed to selling it externally, so it could operate without too much upheaval. So it worked out well for everyone because it was a wonderful opportunity for growth.

How have you and your business been impacted by COVID-19?

Tom (Wiseman), Dave (Smith) and I officially took over TIS on the first day of June 2020 – because that's the perfect time to buy a business, in the middle of a pandemic!

Going into lockdown, we thought we were going to be classified as an essential service, and that's exactly what happened. We had the paperwork to enable us to travel around the country, but our clients, quite rightly, determined that it was too risky to have people on site. So they managed their own core staff and just used us for breakdown purposes only.

I'm a people person. My skills are in dealing with staff and clients, and your people are what helps you grow, so keeping up morale during COVID-19 was a big deal.

We put a COVID plan in place very quickly, communicated it to the whole team, and followed that path all the way throughout. I was probably the busiest person during lockdown!

Everybody got a phone call at least once a week, and emails would go out to everyone at least every other day. It was important to keep them updated of where we were at, what conversations we were having with clients, who needed to be doing what, and so on. Nobody ever felt that they were going to lose their job.

We created a feedback form and the team were all in agreement that we dealt with the situation very well, which is really pleasing.

However, we knew as soon as lockdown was over it would be all systems go. We've had record-breaking months from June to September with turnover up 18% and net profit up by a huge 75% above budget in these months. Local firms have kept their projects going and allowed us to keep going, which is a testament to the business community here, which is fantastic.

We're in the process of completing the purchase of new premises in Taupo and the business is expanding into new areas. Increase in sales is up 20% on last year, and net operating profit is on track to be 22% above budget, allowing for COVID payments.

In November we won the Health and Safety, Service Excellence and Large Business Excellence Awards, and took out the Supreme Business Excellence Award at the TSB Taranaki Chamber of Commerce 2020 Business Excellence Awards.

What are currently your biggest challenges?

The future of global oil and gas exploration is massive for us, after all, that's our business. We know we have to diversify and change direction and we're working on that right now. Otherwise, TIS is not going to be here in the next 20 to 30 years.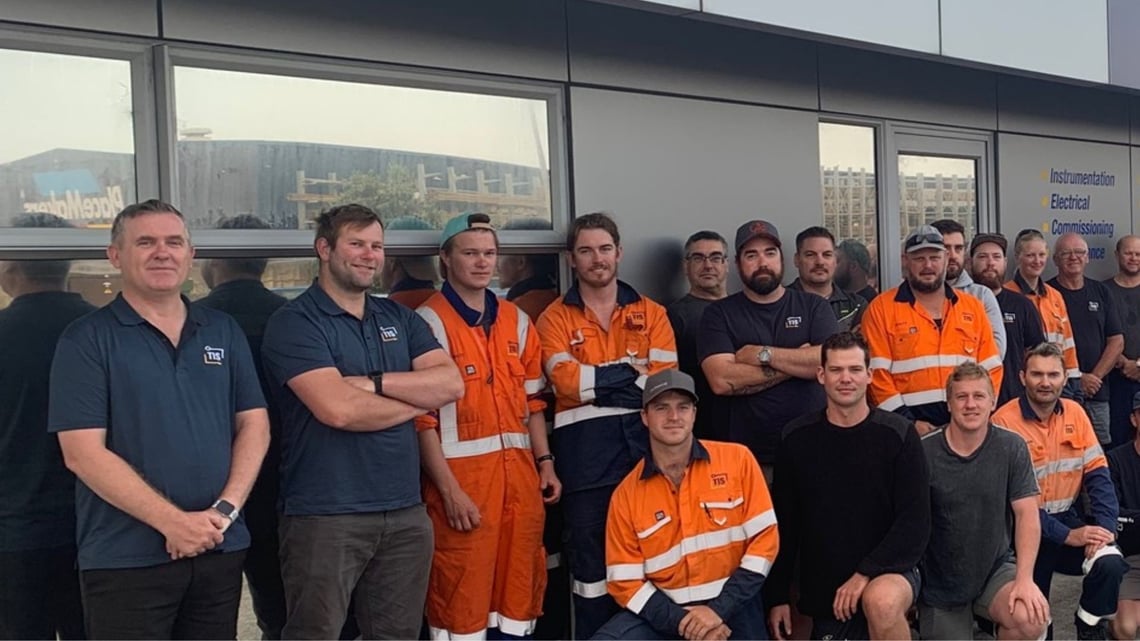 That's why we're developing our presence in Taupo, as there's a lot of expanding business in the geothermal energy generation sector, So we're still continuing with oil and gas, but developing other areas that complement what we do now.

We've developed a hydrogen side to the business because we believe that's where the future is at. Hydrogen is still a hazardous gas, and fits into our areas of expertise and we have a lot of transferable skills.

We also pride ourselves on taking on apprentices every year. If we knew that oil and gas was finite, we wouldn't take on those apprentices because they wouldn't have a career in 20 to 30 years.

What kind of support have you received from The Icehouse and are you looking to keep working with them?

Maxine was on the Owner Manager Programme previously, and because she was still part of the business and was also part-way through 10 hours of coaching with Jamie Brock, I was introduced to Jamie.

The three of us had a conference call and as Maxine was exiting the business, I took over the reins. I knew I could work with him immediately and the remaining sessions were great.

He gets me thinking. He thinks differently to how I do, which is good. I'll be thinking of something and he'll come up with a totally different idea. 'Have you tried this?' or 'have you thought about that?'

We had in place a plan A or B, and Jamie introduced us to plan C, which we didn't think of initially. That was our post-lockdown starting point. We wanted to hit the ground running but we're now going to walk before we can run and organically grow over time. It's an approach which Jamie helped us arrive at.

We were signed up with Jamie until November 2020, but we're going to continue working together in 2021 to carry on with the expansion formula we have in place.

How have things changed since working with The Icehouse?

It's a lonely place at the top, and Jamie is a great sounding board and provides reality checks for us in so many areas; customer interaction, staffing levels, you name it. He also has a network who can help us. For example, there was an opportunity to sublease one of our buildings to another business, and Jamie made that happen.

I have always been one for using other people's skills. Our team is skilful, I'm just good at putting it all together and getting people into the right positions, and Jamie helps with that, too. He challenges us and that's ok, otherwise you don't grow and develop. We don't surround ourselves with 'yes' people and we do like to be asked difficult questions.

In five years we want TIS to double in size and be a $10 million business. We're expanding our product line – developing valves, which is starting to pay off, and we've just taken the keys to the new building in Taupo, so we're looking for staff members there, so we believe it can happen.

What advice would you give to other entrepreneurs who are struggling/looking for help?

You'll get the best out of your staff by investing in them – and it doesn't have to be monetary either. It's about recognition, giving them some autonomy, and letting them just be able to get on with their job.

Sometimes you have to have those awkward, confronting conversations that nobody likes, but don't let it fester and stew – deal with it as soon as possible.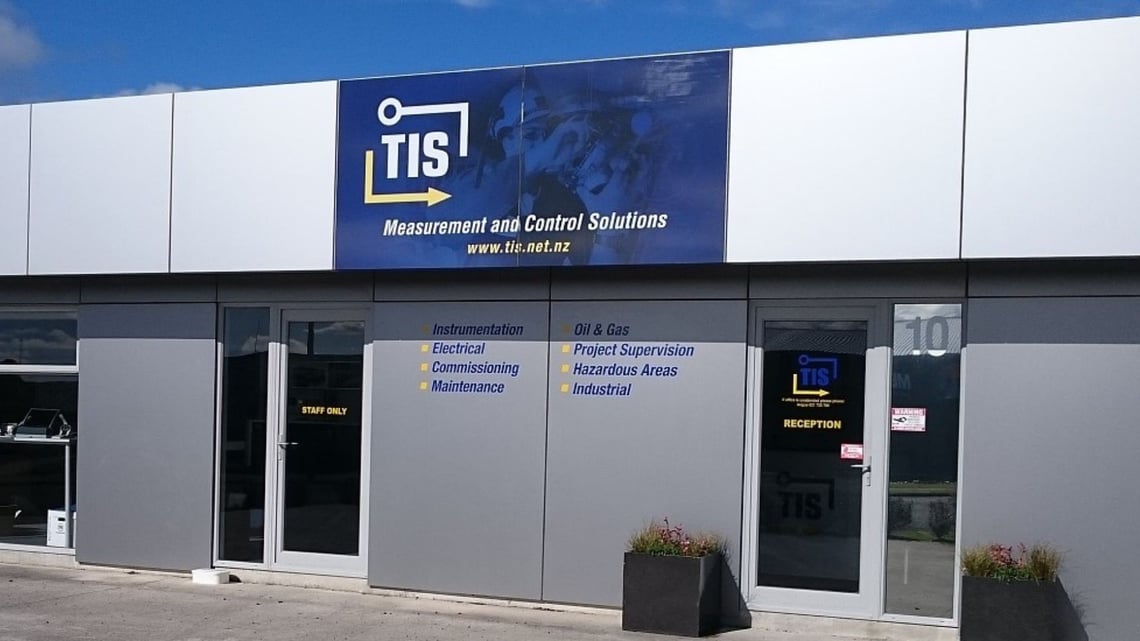 Follow the link for more information about Taranaki Instrument Services and its extensive range of creative products and services.