Michael Friedberg is the founder and Director of Michael Friedberg Consulting, which works with leaders of growth orientated companies looking to reach their global ambitions. The consultancy was founded in March 2021.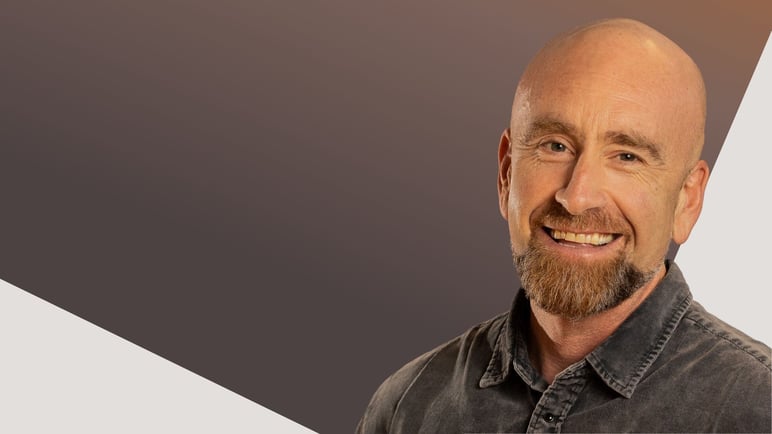 Location: Auckland
Business Type: Marketing Strategy and Consulting
Founded: 2021
Number of Employees: One
Current Business Situation: Steady and scalable client acquisition
The Icehouse Business Coach: Bill Bain

'Michael had such a pragmatic and positive approach and was always open to new ideas. Coaches revel in working with people who are open to taking action to bring change and Michael's determination and commitment to develop himself and take that action to make things happen shone through.' Bill Bain, Business Coach

Tell us about yourself and your previous roles?

I've spent more than 20 years working with technology companies in marketing, communications and sales and, most recently, I had 15 years at IBM in various roles including Chief Marketing Officer (CMO) and Head of Commercial Marketing and Strategy before taking the role of Chief of Growth in April 2020 at MEGA, The Privacy Company.

Why did you move into consulting?

It was always part of the plan that at some point I'd step into a consultancy role, I just never had a timeframe in mind. So this is one of those opportunistic things that sort of happened. I started my own consultancy in 2021. One year with MEGA helped to highlight the impact strong leadership and go-to-market experience can have on a tech company so I decided it was time to take control, take a risk and strike out on my own. A few contacts in the tech sector had been asking for my help on strategy and go-to-market so I sensed there was a need, and things have just taken off from there. I have a small number of clients I am working with as a marketing strategist and virtual CMO and I'm very busy!
How does 2021 look for you compared to 2020?


Around October 2020 I realised I was at quite a unique point in my career. I was almost in a reverse leadership position. I was in a founder-led tech company where my background meant I had skills and expertise that led me to provide leadership at all levels of the organisation, but wasn't getting the chance to develop myself and there was no one around for me to learn from.

I realised the best development for me at this stage in my career was to find a coach who would challenge and extend me in ways that were suited to B2B tech companies seeking growth. Plus, after 15 years at IBM, I wanted to make sure I was changing and growing with the needs of tech companies and their leaders.

What kind of support have you received from working with The Icehouse and are you looking to keep working with them?

I initially approached The Icehouse for coaching opportunities for senior leaders in a previous position, but then I thought, 'This is exactly what I need right now' and will also support my passion to help NZ tech companies achieve greatness.

I got an introduction to Gavin Lennox (Group CEO) in early 2020, who was hugely supportive and generous with his time, asking me 'where I was going' and 'what I wanted to get out of a coaching engagement'.

When we homed in on the kind of coaching I was looking for, we identified Bill as a good option because he's got great tech experience, so there was a good professional and cultural fit. I had eight coaching sessions with Icehouse coach Bill Bain between October and July 2020-21. It was such a positive experience, and it worked out so well.
How have things changed since working with The Icehouse?


From the outset Bill asked me what I wanted to achieve from the sessions and why I was here. I knew I didn't want to be just a marketing person and saw my future career path in senior management or at CEO-level and Bill helped develop my technical capability in terms of high-level leadership. He really homed in on what it meant to be a leader in my current role and what sort of leader that organisation needed me to be.

He has such a common sense approach – a different way of highlighting to me what was happening around me and that my responses and actions were mine to own, which really resonated with me. I have evolved in areas that I wouldn't have had without that kind of hands-on introspection, guidance, challenge and discussion.

He also helped me develop ideas around how to influence people who don't think like you. For example, tech companies are often led by tech founders, who have an inside-out approach, very focused on the product when they should be starting with the customer's relationship with the product. This is common in all levels of a tech business.

We did a lot of work around building high-performing teams and the tent model of leadership competency, which was very useful. Now I'm using some of the conversations I had with Bill in my own consulting and it's great to share that.

CEOs often want me to help coach from a marketing perspective – perhaps they've got a marketing person who they don't really know how to manage – so I help them through that process to find solutions for more effective leadership while building go-to-market capability.
What advice would you give to other entrepreneurs who are struggling/looking for help?
You have to be open to coaching. I knew I was open to learning and growing and that's a huge first step. You don't go to a coach because you think you're perfect or for them to tell you what you want to hear.

A good coach can help you fill the gaps so you come out of the experience a better leader. It can be confronting at times, but thanks to Bill I can recall so many memorable moments, so many practical insights and tools, things that I now hear myself saying and doing with people inside of companies I am supporting.

Any coaching is going to be an improvement and any time spent on yourself is a worthwhile investment, but you have to be ready and you have to be clear what you want.

If you want to spend some time and actually delve a little deeper, get a little more honest and be open to some feedback and introspection, then coaching is so valuable. I believe that we never finish the leadership journey.

Follow this link for more information about Michael Friedberg Consulting.