The construction industry has experienced more than its fair share of challenges in the past 36 months.

As we welcome in 2023, our construction-related alumni business owners and managers are telling us that they are under continuous pressure due to ongoing increases in labour and transportation costs, skills shortages, gaining access to finance, supply chain disruption and product availability.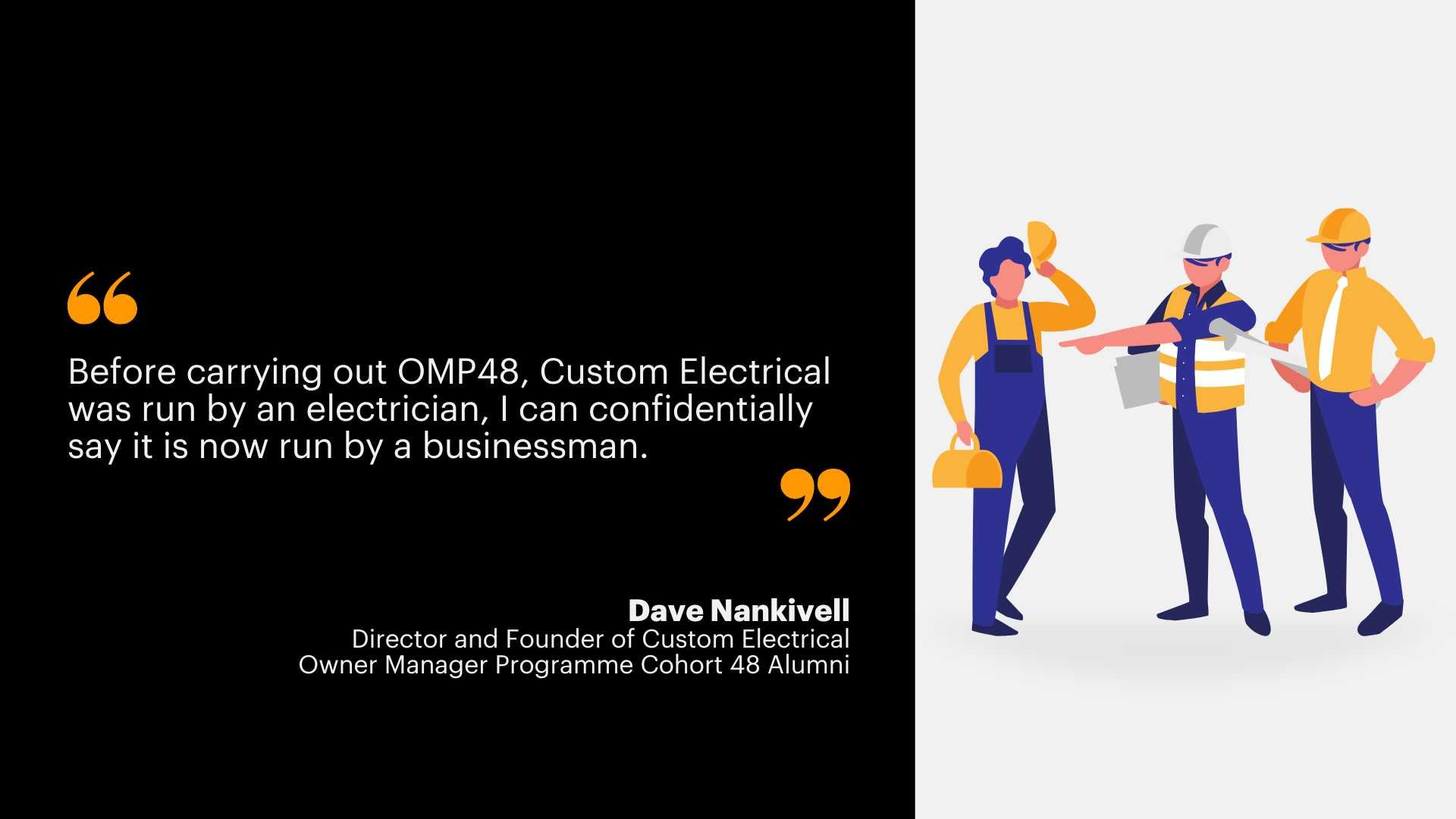 Furthermore, 'Due to COVID-19 related restrictions, the construction sector has had to deal with challenges such as reduced cashflow, workforce disruption, and uncertainty in future projects.' (Statista)

The construction industry is vital to the New Zealand economy. It's the nation's fourth largest employer, with 292,8000 people employed in December 2021, and contributed $18.1 billion in GDP in March 2022. (Stats NZ)

Despite a healthy ecosystem of apprenticeships, 'on the job' training, and a raft of qualifications covering every conceivable facet of the construction business, there's a problem.

Once they get there, business owners and leaders have limited access to professional development training to develop the skills required to be a successful owner running a successful business.

"It's a tough ride. Building businesses are easy to start up, very easy to get traction, and very hard to grow," says Johnnie Saunders, Founder and Managing Director of NZ Proud, property improvements specialists.

Throw in all the related issues around running a business; planning and strategy, finance, compliance and legal, customer service, sales and marketing and so on, and it's daunting.

"A builder's natural progression is to get qualified and go out on their own, and it's a massive failure in our industry because it's not a primary focus to develop business ownership," adds Johnnie.

Firstly, our alumni tell us that they find it hard to make the transition; whether that means moving upstairs and leaving the tools behind, feeling obliged to be out in the field because they find it hard to trust and delegate, or just wanting to feel like 'one of the team' again – when knowing deep down they should be taking on the responsibilities of being an owner.

Even when things are going well, there are so many challenges to confront. How do you manage fast growth, for example? "Starting the business was a real no brainer as it's my passion and where my qualifications lie," says Carl Saywell, the Managing Director and founder of MS Civil Construction.

"Day one, we had two diggers and a team of two, including me and, by month three, we had close to ten staff running four trucks and two diggers,"

Construction owners who have participated in the Owner Manager Programme tell us that OMP helped them to introduce the new, refresh the old, and confront many of the doubts and concerns involved in owning a business. It also helped them to upskill in the areas most-needed.

Over the course of five months, OMP helps you explore new ideas, have your assumptions challenged, and develop skills to give you the confidence to drive progress and achieve better results for you and your business.

"You can be so embedded in the business that it becomes impossible to reset. Everything is a major problem and weighs on your mind, so it's critical to step out and look at things more holistically." says David Speight, the co-founder of Acuite Construction Intelligence.

"Before carrying out OMP48, Custom Electrical was run by an electrician, I can confidentially say it is now run by a businessman," says Dave Nankivell, the Director and founder of Custom Electrical and an OMP alumni.

Think of your traditional Kiwi construction business owner – and you're probably a little out of touch. Today's owners are forward-thinking, embracing innovation and technology, and loyal to their teams, and keen on developing new ways of working and new ways of doing things.

"Builders might get a rep for being really hard-nosed, but the new generation coming up don't want to be burdened by the same issues of the previous generations [such as mental health and wellbeing]. These guys are in their mid-20s and they don't want to carry around baggage," says Kylie Bosanac, the Business Manager and co-owner of Bosanac Builders.

Programmes like OMP can also provide reassurance that you're setting your business on the right path. For some, it's also about finding the opportunities to future-proof the business in an ever-changing landscape – and tackle all those doubts and uncertainties around imposter syndrome. For others, it's simply about reminding yourself why you became an owner in the first place.

"The biggest benefit from OMP was that I learned to love the journey of business ownership again… I was reminded that my business started because I had a passion for something and I had forgotten that along the way," says Johnnie (Saunders).

For information on programmes, workshops and business coaching services from The Icehouse, click here.

For more business ownership and leadership advice, check out more of our resources.

Icehouse Alumni? For exclusive content on Icehouse Central, register now.