Kevin D'Ambros-Smith is a business, marketing and sales strategist, Business Coaching alumni, and the subject of our latest Icehouse coaching profile.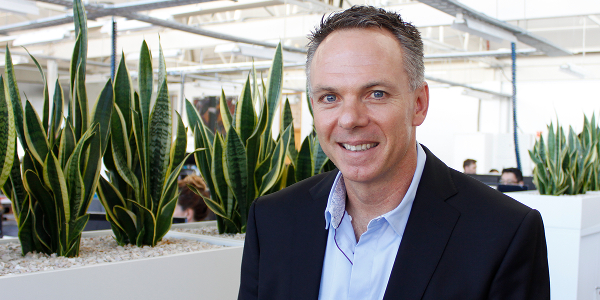 Kevin became an Icehouse coach in 2017, having sold the businesses he'd built with his wife, Pia. Yet his relationship with The Icehouse began in 2010 after receiving business coaching advice from Ken Leeming.
'We just hit it off. I'd always loved and really respected what the Icehouse was doing. I had a bit of a break after we exited the businesses, and I approached Andy Hamilton [former Icehouse CEO] about the prospect of coaching. Things went full circle very naturally,' says Kevin.
| How to generate long-term customers
Having started, developed and sold multiple businesses across a number of industries and worked for the likes of advertising giants Ogilvy and Saatchi & Saatchi, Kevin uses his considerable experience to coach clients to build and grow marketing and sales channels to generate loyal and long-term customers – the bedrock of business growth.
'I offer a corporate view of the world, but with an understanding of what it takes to run a small business. When it's your own company, it's your house that's on the line, your family's wellbeing and so on. So I like to think I bring both sides to any challenge – knowing how to grow a business, how to do it well and fast.'
Kevin's clients appreciate his positivity and enthusiasm, and he takes an optimistic view of the opportunities presenting themselves to businesses during COVID.
'Loss of revenues, having to diversify and restructure, and just looking for new revenue streams, particularly online, are huge challenges. Consumers are being quite circumspect with their spend and carefully reassessing where they're spending their money.
'This is a beautiful opportunity for a lot of businesses because it's a great time to be positioning your brand in front of people as consumers account for every cent they spend.'
| Rebrand now as a necessity
Kevin shows clients how to engineer new revenue streams and drive value out of customers – often from the information they have right in front of them. 'A very common miss is data – and how to use this to your advantage because your customer database is your biggest asset.'
'Your existing customers are the greatest source of the truth but also your greatest source of revenue, and your customer will know a lot of people who look like your customer. So have them as your free sales force.
'So talk to your customers because there's nothing more pleasant than someone reaching out just for a general discussion about your business. Everyone's hurting at the moment, and you don't always have to sell. Ring up your customers and talk to them; 'How's it going?', 'How's business?'. Ask engaging questions and find out what their issues are at the moment. You'll understand exactly what their real problems are. Then you can adapt your solution or create a new product to fix those problems for them.'
| Add value by selling your story
Kevin also emphasises the value brands can get in being able to sell their story, as this resonates with customers. One way to do this is to build relationships to harness customer testimonials and endorsements – an intelligent way to drive long-term sales and breed customer loyalty. Kevin suggests that turning cold relationships into warm ones is something New Zealanders can do very well – building a bond between themselves and their clients, with a view that while they might not buy immediately, you can open possibilities that they will drive them to buy in the future.
'I love the fact that we're at 'the edge of the world', as it helps us to think differently and, of course, multitask. We're very kind, and if you ask someone to help you, they generally will. But I think a lot of people don't ask, and they need to work on that.'
'Kiwis are also very polite and they'll rarely say no, so businesses looking for endorsements and testimonials, for example, should feel confident to scour their 'favourite' clients for those priceless endorsements.'
Part of being a successful coach is identifying that every client has different needs. Entrepreneurs and owners come in all shapes, sizes and personalities, with contrasting goals and aims, and multitudinous ideas about how to achieve those goals and aims.
'That's one of the keys to being a good coach – knowing what you have to do to bring out the best in people. Some clients need to be pulled in slightly. A lot of entrepreneurs out there have got so many millions of ideas that they're not focused and not disciplined enough.
'Then there are others who are quite reserved, a little more cautious, who need to be more self-promoting, so you do have to adapt your style. Either way, I love helping them to dig out the ideas; the real nuggets and the knowledge to discover the real gold in their business.'
Click on the link for more information about Kevin D'Ambros-Smith, his coaching services and areas of expertise.
For more coaching profiles, business ownership and leadership advice, check out more of our blogs.