Our latest coaching profile focuses on Carollyn Chaplin. Carollyn spent more than 15 years in the corporate world before becoming an Icehouse business coach in 2010.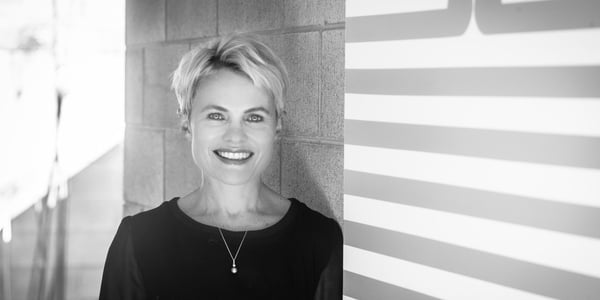 Carollyn's passion for branding and marketing developed through several years in the telecommunications sector, taking on a variety of different roles and getting the opportunity to experience a rebranding process through various mergers, and start-ups.
'It gave me enormous insight into that side of marketing, so it's always been close to my heart,' she says. Carollyn met previous Icehouse CEO Andy Hamilton at university, and even back then he was 'a big thinker and an amazing connector' and so when he was part of the Icehouse launch I closely followed its progress and it was a very easy decision to become an Icehouse coach.
| Brand alignment
'I was excited by the energy of the Icehouse. It was a place with lots happening and it attracted business owners that wanted to go places. I started my journey here by sitting on different panels and helping to evaluate opportunities. I worked out quickly that my own skills could be transferred from my corporate life to helping these businesses grow and succeed. I've always made sure wherever I've worked, my own personal values have aligned to the brand values of that company and the Icehouse and I were a perfect match.'
In 2014, Carollyn developed a brand strategy process which she uses to enable businesses to position themselves to stand out and tell their story and to speak to their customers more effectively.
This is done through deep-dive background sessions and workshops with key stakeholders and leadership teams to establish clarity on identity, culture and future direction, before creating a blueprint which can be utilised across all areas of the business.
Carollyn has a collaborative and energetic approach to establishing a brand position that will help guide the business towards their vision and goals.
'As a coach, you've got to connect with the business, the owner and it's people to get real 'buy-in' to the process. I love getting to the heart of each business proposition, and identifying its uniqueness and the advantages it can utilise in the market.'
| Brand identity values
I'm a people person and can read a business situation and the human elements attached. My brand process becomes a real journey for owners and their teams and often they shed tears and share refections to get to that essence of what they stand for.
'It's my job as a coach to connect to the business and the business owner and facilitate a process that comes from their hearts and fits their mission. And that's what I also love about The Icehouse – we care, and are interested in the business owner as a person first.'
Clients often approach Carollyn if there has been a leadership change, they are in a growth phase, entering a new market or sometimes they simply need a refresh. We reflect on what their vision is, what the business stands for, the values, and what they are promising customers. And the results Carollyn gets are often revelatory.
'I enjoy seeing my clients leave our sessions with a real skip in their step and an energised understanding around what their brand stands for. It's your business story, the value set that guides your approach it's the way that you interact, and most importantly it's the promise you make to customers. It needs to be consistently understood and delivered in every part of the business.
Carollyn's brand work extends to exploring the personal brand of individuals within organisations. Her process delves in the character of a person and she is fascinated by how the values match between an organisation and its people, which is a key to a company's overall success.
| 'Brand New Zealand'
COVID-19 has forced businesses to look even harder at their brand and how they interact with their teams and customers. Carollyn was in awe by how effective many Kiwi businesses have been in putting their heads down and getting on with it, showing resilience and supporting each other.
'We followed some very strong values during the lockdown, as a country we were united, committed, innovative, and determined to get back out there and do business even on a changed playing field. We are all part of 'Brand New Zealand', and that is such a good story to tell.
'Many businesses have turned to their values to make the tough calls throughout COVID. People who make the best decisions for their business tend to have a better grasp of their brand values – when making the tough calls they can answer 'what does this business believe in?' and they will continually question whether they're doing the right thing.
'We've done it before we can do it again. You've just got to carry on, show determination and think of new and more efficient way we can do things on this changed playing field. The good brands will survive. It might be tough, but your customers will support you if you have been good to them. And the brands that will survive will have done all the hard work before COVID, and their strong values and unique differences will see them through.'
Click on the link for more information about Carollyn Chaplin, her coaching services and areas of expertise.
For more business ownership and leadership advice, check out more of our blogs.