In a regular series, we're profiling key members of The Icehouse team, so our wider network of alumni, current programme and workshop participants, partners and friends get to know us better. Meet Maryse Dinan, Customer Growth Partner at The Icehouse.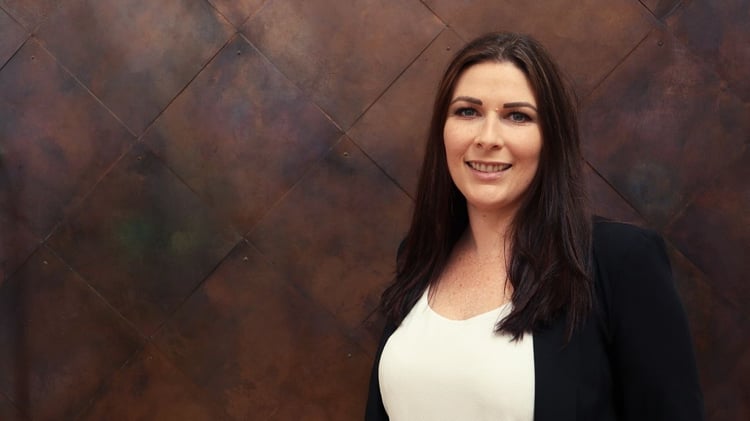 For a Kiwi with a travel bug who has worked extensively overseas (including Japan and the UK), it's second nature for Maryse to pack a bag, depart Icehouse HQ in Parnell, and help businesses succeed and grow in NZ's golden triangle.

It's a small part of her multi-faceted role as Customer Growth Partner (CGP) for the Auckland South and East, as well as central North Island regions. 'Being a CGP at The Icehouse means a lot of very different things,' says Maryse.

'My primary functions are to get New Zealand's SME business owners on the right learning journeys for them and their business, and engaging with alumni – keeping them up to date with what's going on at The Icehouse and in their region. There's a third aspect – connecting people with people by coordinating and managing regional events, talks and roadshows.

'Success really comes from getting the right people in front of owners, such as a facilitator, coach, advisor or even a colleague – leveraging the network to find that perfect person to help a business owner achieve their ambitions.'

COVID-19 meant travel was infrequent if not impossible, and Maryse is keen to get back on the road to provide much-needed support for her region. Where possible, Maryse likes to spend Monday in the office, so that she can map out her fortnightly and monthly customer growth plans and visits.

Elsewhere, Maryse's CV is packed with roles at some of the world's most prestigious companies, having held positions at Canon and Google. That experience as a relationship manager for training companies, (it also included selling training to global financial institutions), makes her a perfect fit for The Icehouse.

Maryse's work naturally gravitated towards providing learning solutions for businesses in the Asia-Pacific region, and one day she found herself spending more and more time working with New Zealand businesses. The lure of home was strong for Maryse, and she returned in 2016 before joining The Icehouse in 2018.

'I had a handful of Icehouse connections on my LinkedIn profile before I came along for interviews, so I was very aware of what they did. I was still living in Hamilton at the time of the recruitment process and, after meeting some of the team, I was invited for after-work drinks.

'Everything just clicked. I moved up to Auckland pretty quickly, and the rest is history. The team are just great. My life goal and passion is to help people, so I'm lucky that I can use my goal in my work life.'

Adaptable and customer-focused, Maryse puts people first. 'I love my work and really believe passionately in what we do. I hope my network would say that I am a good listener, who can empathise, and understands the learning needs and requirements of owners, managers and their teams!

'I understand the challenges businesses face on a daily basis, which means I can quickly match the client to the right learning solution – so they can truly reach for the stars and unlock their full vision and potential.'
For the latest information around our programmes and workshops, click here.
For more business ownership and leadership advice, check out more of our blogs.
For more Staff Profiles, check out our Team page.