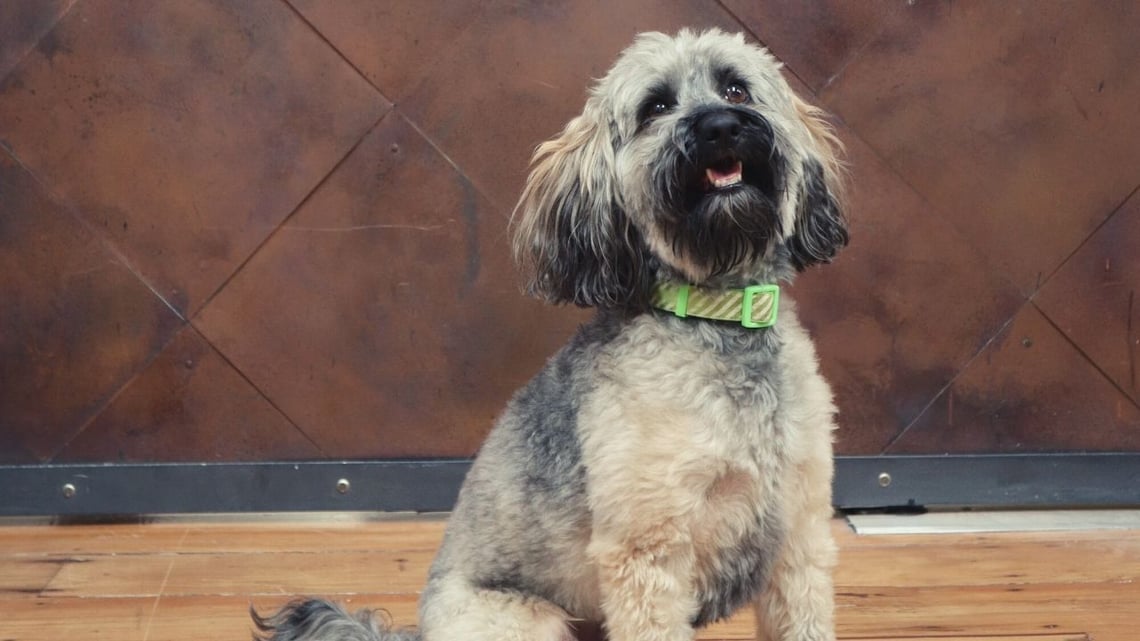 | What did you do before?
I was born in Palmerston North. Luckily, I got to escape at an early age and moved to Auckland. I used to be a 'stay-at-home' dog but now I have a part-time job at The Icehouse two or three days a week.
| What do you do at The Icehouse?
I have been told I have a friendly and engaging manner and enjoy meeting new people. I am responsible for morale and security. I make people smile and feel welcomed into the community space.
My job is to lay under Raewyn's desk, sleeping and ensuring that all meetings stay on track," I do this by getting up, stretching as a gentle hint that the meeting has gone on long enough, and if that fails jumping into someone's lap reminding everyone that now it's time to pay attention to me.
Sadly, my listening skills are not that great but given my KPIs, I have a development plan in place to address this. Fortunately, I have my cuteness to cover me in the meantime.