Simon Che de Boer is the founder and Chief Visionary Officer at Reality Virtual. Based in Auckland, Reality Virtual is a virtual reality research and development business which creates real-world encapsulation and gold standard 'being there' experiences through photogrammetry and artificial intelligence.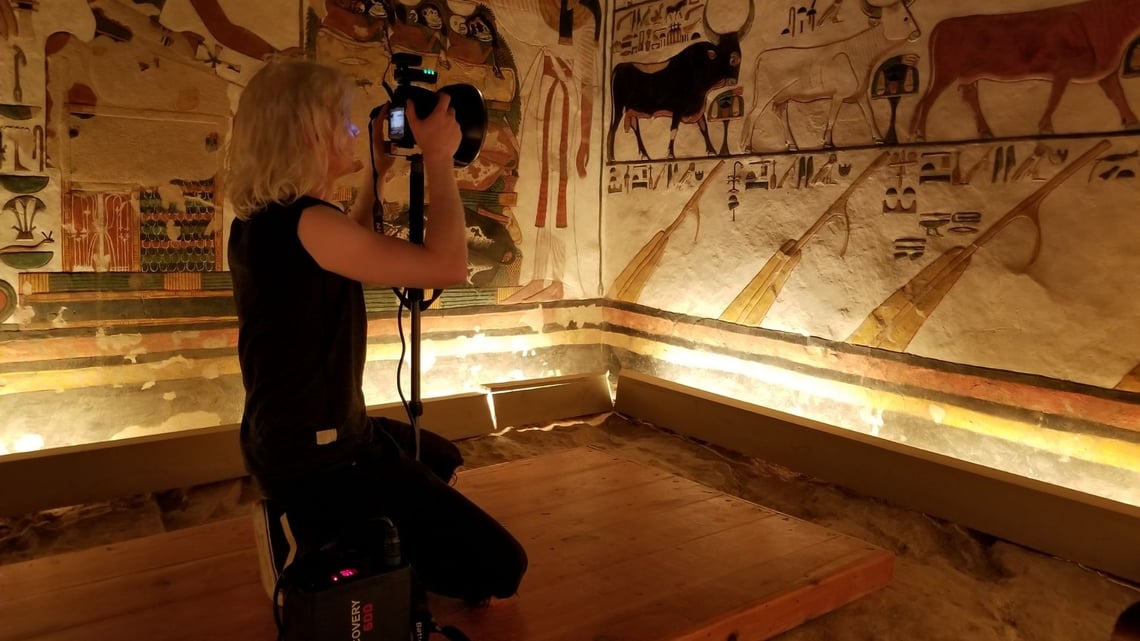 Location: Auckland
Business Type: Technology - Virtual Reality
Founded: 2015
Number of Employees: 11 Full-time
Current Business Situation: Pivoting and scaling a fast-growth technology business following the impact of COVID-19
The Icehouse Business Coach: Andy Hamilton, with support from the Rapid Response and Recovery Programme from Youth Business International  (YBI), funded by Google.org, Google's philanthropic arm, supporting underserved  small and medium businesses to respond to the COVID-19 crisis


Andy Hamilton shared his thoughts on Simon and Reality Virtual and their fit with the YBI programme:

"I met Simon on a covid-19 coffee call for Australian and Kiwi tech ecosystem players. I was immediately struck by two things. Passion and mind-bending technology application – I did not understand the tech, but I could feel and understand Simon's passion for the technology he was crafting.

When Simon explained it to me, I got it, and I also got how world-leading and interesting the commercial and community applications of the platform of technology Simon and his team were developing. I also saw there were some tough choices for Simon and RV, not just because of the complexity but also because of Covid-19 and what that was doing to budgets of potential partners.

The Icehouse nominated Simon and RV because new technology, world changing technology can be super hard to find the market opportunity that takes. We believed in Simon and wanted to back him and his team change the world."
Tell us about yourself and why you decided to become an entrepreneur?

I've never worked for anyone else in my life! I don't think I was never made like that. So I've always had this deep entrepreneurial streak, and have just done things for me. My whole mentality is, I know something is a good thing, because I want it.


What does your business do?

We utilise the latest advancements in photogrammetry acquisition, processing and post-processing alongside cutting-edge machine learning principles to create real-world encapsulation.

I realised pretty quickly that there was a problem with the industry. In the past it was a very time-consuming endeavour, requiring a lot of heavy processing. In 2015 I began looking into ways to automate the entire process so it was more accessible to the general public and more streamlined for film and television. How can I do this, but faster, better and cheaper than before?


Why did you choose your type of business?

It was originally a passion-project and a push towards cultural preservation. I've always been playing with ideas around 'where art meets science'. At around the same time, virtual reality was beginning to take off, I got into heavy-level processing of environments for real-time rendering. It enables people to go to places that either don't exist anymore or are hard to access.


How were things going before COVID-19?

We've been primarily R&D, hardware and licensing-focused, so for the past three years any client revenue was put straight back into that side of things. It was pretty good and business was really starting to pick up.

We had projects in the pipeline and I knew I had money coming in from Epic Games (the makers of Fortnite) – as we were fortunate to pick up a prestigious Epic Games Mega Grant to bolster our research and development efforts. I'm a Levin boy, and had never been on a plane until I was 35, but I was pretty keen on making the move to Los Angeles, which is at the forefront of the industry. My flight was due to leave New Zealand the very day the US effectively closed its borders.


How have you and your business been impacted by COVID-19?

Things got bad and we did lose a lot of projects, so we had to pivot the business. The entire virtual film industry ground to a halt. I was really wondering if we were going to have to declare bankruptcy and close the business. It was a tough time as Reality Virtual has consumed me for the past five years. Luckily, the Epic Games grant (which we received in April 2020) gave us a surplus and the YBI funding has been such a huge help.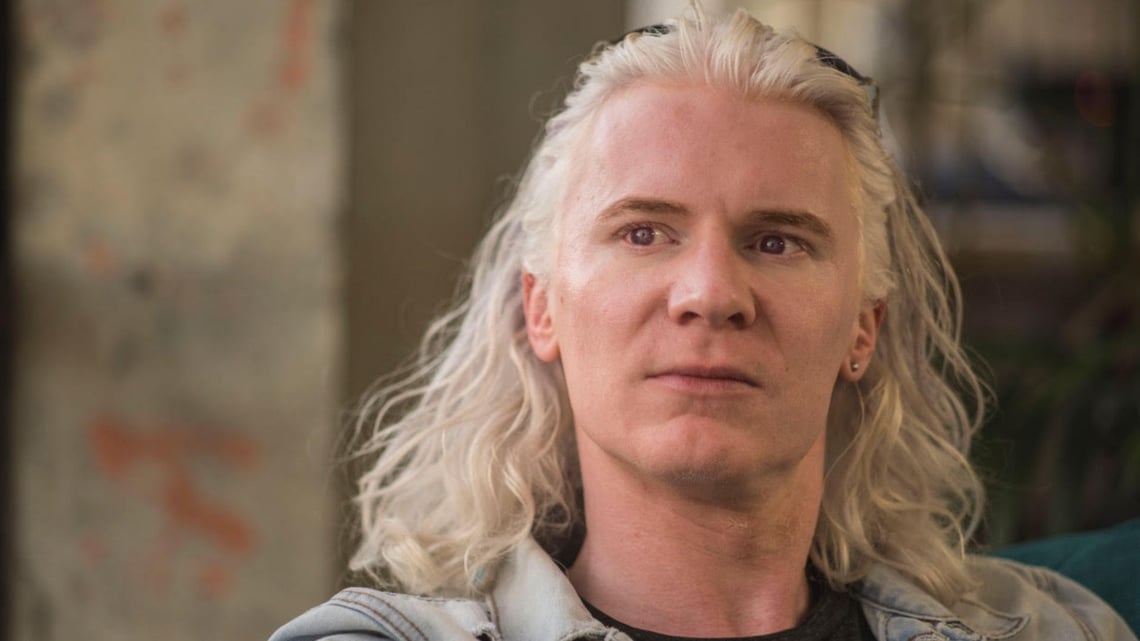 Have you changed your business plan or services or products to adapt to the new circumstances?

Our work is about travelling and scanning sites around the world. The thought process became, if we can't go on location ourselves, let's provide the tools for others so they can. We were essentially in the business of processing based on what people were doing out in the field – taking photos and getting the data they needed.


What kind of support have you received from The Icehouse and are you looking to keep working with them?

I received YBI funding from The Icehouse in July 2020 and, in a way, I am thankful for COVID because I got to meet Andy Hamilton remotely at an online COVID Coffee Call event in April. I just jumped in on it and didn't realise that a lot of the participants were major venture capitalists. So I got to know Andy through that, and he's been fantastic.

He been my advisor in every sense of the word and recommended me for funding. He is someone who I can talk to at the drop of a hat and get advice on pretty much anything. It's a good thing to have because, personally, I don't do particularly well on the talk side of things. He's a great networker and can open doors and has been a pretty effective translator for me. He's also been helpful in making me understand which areas of the business I need to give the most attention to – and which I don't.

There's the bigger stuff, too. For example, he helped me restructure my business when we had a massive reshuffle and roles had to be redefined. He has a high understanding of how to navigate all of those kind of components and he's done an excellent job of letting us have our day in the sun when we came out the other side. He's more like a friend.


What are your biggest challenges?

As an industry, we're sitting on some innovative and valuable technologies here, but we've really struggled to capture the imagination of some local players. As a result, we've actually missed many opportunities in New Zealand. We could have exploited some pretty amazing Intellectual Property and kept it as Kiwi owners. Places like the USA are ahead of us in understanding and putting a value on the technology, and it's only now that we have genuinely local bodies getting behind us.


What advice would you give to other entrepreneurs who are struggling/looking for help?

You've got to be tough to get through it. The stress is ridiculous, so you have to be resilient to the ups and downs, but it's okay to ask for help along the way.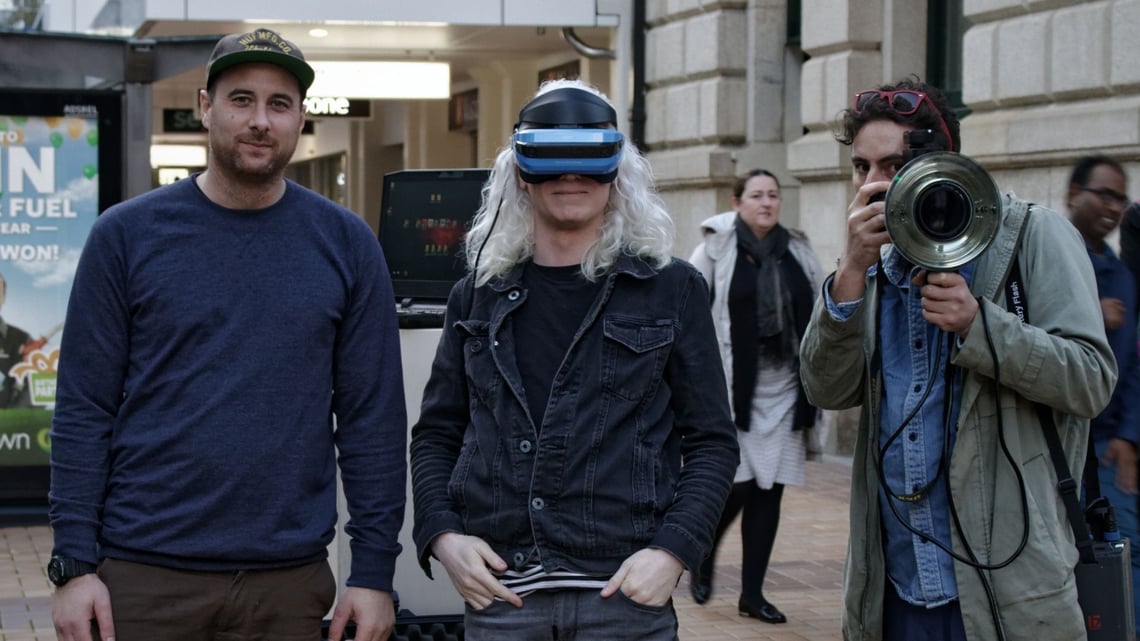 Follow this link for more information around Reality Virtual's technology, vision and products and services.