HAVE YOU HEARD OF….? -January 2014
Posted by The Icehouse on Friday, January 24, 2014
As part of the monthly email update Start-Up Flash we are introducing some of NZ's up-and-coming start-ups. Want your start-up to be included next time? Email Lisa at l.jansen@theicehouse.co.nz.
This month:
Strictly  Savvy: Providing tailored virtual assistant services to SMEs and entrepreneurs
Picnic Box – Offering fresh individually packed, hand-crafted delicious picnics.
 Strictly Savvy – Providing tailored virtual assistant services to SMEs and entrepreneurs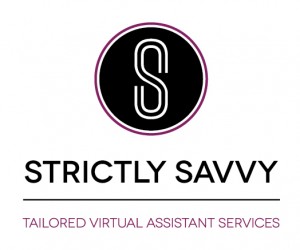 Need help with your business but don't want the risk and headache of employing your own permanent people? By outsourcing your to-do lists to the Strictly Savvy team, we help free up your time so you can spend it where it's needed most.
Other benefits of using our services include having access to the skills and experience of the entire Strictly Savvy team, removing HR hassles by eliminating the risk and cost of employees, improving the professionalism of your business and services offered and improving the professionalism of their business and services offered. We're also fully scalable with no commitment necessary.
Our services include:
Personal Assistance
On-Site Assistance
Documents and Admin
Xero and Bookkeeping
Relationship Marketing
Event Management
We provide both on-going assistance (where we create a job description to complete daily/weekly tasks) and ad-hoc project work.
Jo and Terri created Strictly Savvy 16 months ago and have grown to a team of four experienced assistants working from our office in Upper Hutt. We are leading the emerging virtual assistant industry in Wellington and intend on growing to a team of 10 virtual assistants over the next 5 years with the possibility of expanding to other cities.
There are starting to be a few more virtual assistants out there, but none have put together a reputable brand and team to match. We pride ourselves in who we are and what we have to offer.
Please visit our website to see some testimonials from our clients http://www.strictlysavvy.co.nz
Picnic Box – Offering fresh individually packed, hand-crafted delicious picnics.
Picnic Box packs individually hand-crafted and deliciously fresh picnics taking a lot of thought and care, and using only the very best artisan food from around New Zealand.
Our picnics are put together in eco-friendly packaging and provide the ultimate in effortless catering. We deliver to board rooms, conferences, events, parties, weddings and boats.
We aim to create a memorable experience for our customers and feedback to date has been over whelming…
"The food was fantastic – again!!!  Thank you so much – you did an outstanding and we got nothing but rave reviews – and demands for more chicken".                              
 - Catherine Corbett – deep.limited – Boffa Miskell Principals Conference
Word is getting out and we have been invited to cater at events for Coca Cola, Sky City, Eden Park, Round the Bays, Villa Maria and the BMW NZ Polo.
Our goal is to build a unique and exciting brand that means Picnic Box is the first choice for corporate, wedding and event catering. We are also looking to triple our growth and expand our reach to other New Zealand cities.
The Icehouse has helped me to build a solid foundation.  I have support, access to expertise and a wide network to help me achieve my business goals.  It is one of the best things I am doing for the business.
A startup is hard work and means beginning from the ground up but the rewards are worth it!
For more information on the variety of picnic boxes, delivery information and pricing, visit the Picnic Box Website.
- See more at: https://www.theicehouse.co.nz/have-you-heard-of-january-2014/#sthash.PjKLxgkO.dpuf