Jodie Tipping is an experienced business owner, investor and advisor, and the subject of our latest coaching profile.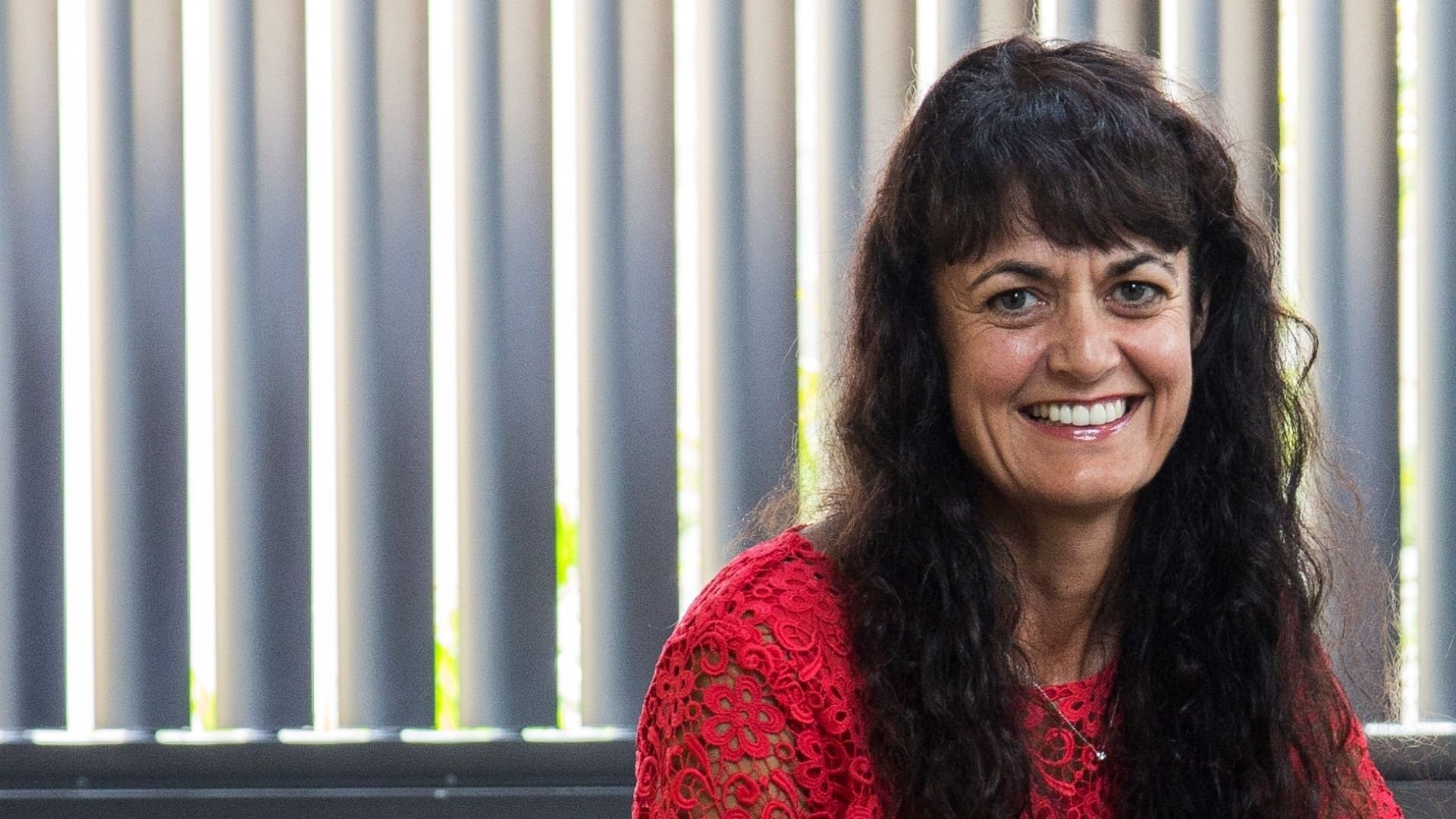 Despite being one of our most recent coaching additions – joining The Icehouse in early 2021 – Jodie has a long association with our organisation, having participated in our 321 GoGlobal programme in 2004.
'It was my first taste of what The Icehouse does and it was an awesome experience. I stayed connected with my cohorts and several of us set up a Tauranga-based business community called Ice Cubes, which is aligned to, but not officially part, of The Icehouse,' says Jodie.
'The group still meets up every Friday morning, and most of the network has been on The Icehouse's programmes, so I know The Icehouse very well!'
Supporting New Zealand's primary industries
Jodie founded Cucumber in 2004, her technology-based consulting and development company which co-designs and builds innovative digital tools to enable New Zealand's primary industries to deliver new platforms and product technology on a global scale.
'I wanted to free up my time to do more coaching because that's an area of business I love. Plus, I knew that in order to take the business to the next level we needed someone with different skills and experience from a leadership perspective. We have found a great CEO, with Rob Ford now in the hot seat. Personally, I think it is really important for founders and business owners to put a succession plan in place.
'In 2020 Jamie Brock [programme director for the  Business Owner Programme  and Young Business Owner Programme], asked me if I'd like to come on board and I jumped at the chance.
'I also sit on the Bay of Plenty advisory board for The Icehouse and have enjoyed shadowing Jamie over the past few weeks. I get the best of both worlds because while I do coaching in my own right, I'm thrilled to support The Icehouse and raise its profile in the region.'
Jodie modestly describes herself as a 'coaching generalist', but with such extensive experience running and advising businesses and possessing an in-depth knowledge of what's going on in her region, Jodie is a welcome addition to The Icehouse's coaching portfolio.
Coaching to unlock potential
'I've got the war wounds [as an owner]. I've had some successes, but also had to learn from when things that haven't gone right. As a business owner, you have to dive into everything from HR to sales and marketing and finance, so I have a good depth of experience.
'So a good coach can bring out a sense of what works and doesn't work for an owner, what pitfalls they need to watch for, and what they don't need to worry about.
'So many people in business have so much potential, but the most coachable owners are the ones who admit they don't have all the answers. I really enjoy empowering owners to discover their true potential, but also help them realise that they don't have to do this journey alone. You don't know what you don't know, and running a business can be lonely and overwhelming.'
As well as holding several directorships, Jodie sat on the board of Priority One for three years, the western Bay of Plenty's economic development organisation. During that time she was involved in supporting and driving a number of regional innovation initiatives including The Groundswell Festival and the initial set up of PlantTech, of which Cucumber Ltd is a founding shareholder.
She currently sits on the ExportNZ BOP's executive committee, so has a clear view of what's happening out in the field at present. 'I'm helping several businesses around recruitment, because it's hard to find available talent in many sectors. It's an uncertain time for businesses anyway, but there is a distinct skills shortage in the region.
'The Bay of Plenty is an expensive place to live, with a shortage of housing, which makes it hard at times to lure suitably skilled people to the region. But, on the flip side, the region has lots to offer both in terms of lifestyle and career opportunities.'
The Bay of Plenty difference
Jodie explains that she resides in one of the most innovative and eclectic business ecosystems anywhere in New Zealand, and describes the Bay of Plenty as 'a great place to be a business owner'.
And if there's one thing organisations nationwide can do to improve their standing overnight? 'What businesses aren't doing enough of right now is talking to their customers. Really open up to them to discover what they want from you as a business, what their own challenges are, and what keeps them awake at night.
'Possessing that information makes you so much more relatable. I don't think businesses can ever talk to their customers enough.'
For business coaching opportunities, and to find out how coaching brings real value to your business, head to our dedicated resource.
For more coaching profiles, business ownership and leadership advice, check out more of our blogs.
Icehouse Alumni? For exclusive content on Icehouse Central, register now. Follow  this link.