Bill Bain is one of our most experienced coaches and the subject of our latest coaching profile. He has worked with major FMCG, ICT, media, educational and financial organisations in a long and distinguished leadership career. He is also the owner of Alignz, a business coaching and advisory service.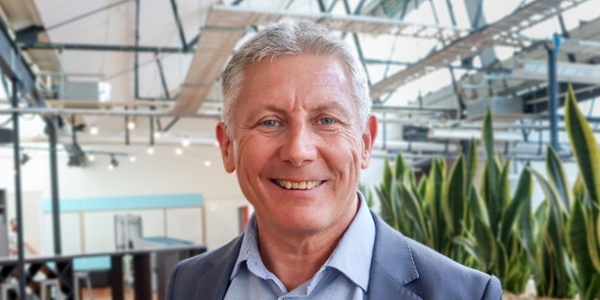 Bill's expertise lies in several critical areas and, coupled with a customer-centric approach, he's a popular coach and mentor for ambitious people keen to reach their own business goals.
'Outside of bringing a lot of experience across many of the disciplines in business, I have a real passion for developing people and teams. I use my personal leadership experiences to develop leaders through a combination of various systems and methods, along with my personal experiences as a leader,' says Bill.
| Long-term coaching benefits
'There's a reciprocal nature to coaching. It really is a two-way relationship, and if you have a genuine and pragmatic approach with integrity from the outset, then you're both on your way to getting some incredible results.'
Bill believes that people can often be too transactional in their thinking when they first invest in a coach. Clients who get the best results are making a committed investment in themselves as an owner or a leader; 'Their challenge is making that long-term commitment, which is a journey.'
And when the benefits of coaching do start rolling in across the business, it's a monumental milestone as clients realise the benefits of what it means to be a high-performing leader and how that transfers to creating, maintaining and inspiring a high-performing team as a result.
Bill does this in a number of ways. He will challenge people's thinking, pushing and encouraging them to go further than they thought possible. 'I get a real thrill working with people and teams who genuinely want to be better, and then seeing them smile and get energised as good things start to happen. People who are genuinely committed to become better, do better in a coaching environment.'
| Coaching vs Consultancy
So what are business looking for right now? 'The big decision for anyone engaging a coach or a consultant is to clearly understand what you want before you engage. If you're looking for personal life coaching, leadership or team development, then a coach fits the bill, whereas a consultant is more likely to be able work on business strategies, processes and systems.'
Highly-valued business coaches and consultants have studied academically and have the practical experience as a leader of teams. The hands-on 'been there, done that', advisor is worth their weight in gold. 'Don't underestimate the practical experience. It means you can be forthright and challenge perceptions and the way things are done, which owners respect and appreciate.'
Bill also excels in culture and purposeful performance, strategy and implementation, change management, and is a believer in the importance of organisational alignment, how to check for it and how to remedy any issues.
| Introducing organisational alignment
'I wrote a couple of blogs for The Icehouse on the subject, and it resonated with owners and leaders. Organisational alignment is often overlooked, but has the potential to answer a multitude of business challenges while stimulating personal performance.'
The current business climate may well be the perfect time to consider what misalignments are happening within your organisation right now, the impacts they may be having on your business and then, what are you going to do about it. An experienced business coach can help get things back on track.
'Misalignment causes issues around poor employee engagement, a silo mentality and bad execution of initiatives – which ultimately leads to a loss-making, badly-run business. Alignment brings top-to-bottom transformation, which fosters a great company culture, an improved customer experience and higher profits. And, best of all, it's possible to coach owners through this process of change, because after all, it starts with the leader.'
And if an owner or leader can do one thing overnight to make their business stronger? 'Get a good coach that fits you. Consider a coach who has a wide array of business skills so they can take a holistic view of the business as this may give them a better understanding on how to help the owner to become a better leader.'
Click on the link for more information about Bill Bain, his coaching services and areas of expertise.
For more business ownership and leadership advice, check out more of our blogs.